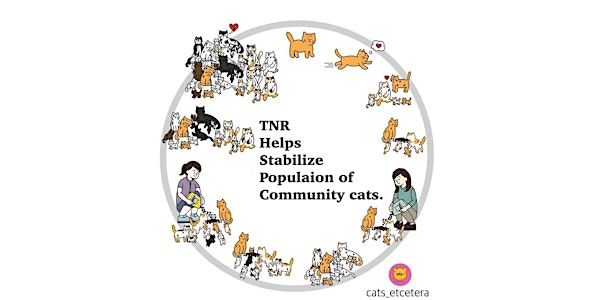 Cat Trap with Cats Etc.
Cat Trap with Cats Etc.
By Tasmeem 2022, Radical Futures
Date and time
Wednesday, March 9, 2022 · 6:30 - 8pm +03
Location
VCUarts Qatar Main Gate VCUQ Building Doha, Al Rayyan Municipality Qatar
About this event
Trap-Neuter-Return (TNR) is the best practice to help manage and stabilize the stray cats' population. We will be learning how to use a trap cage and practice trapping stray cats to take the cats to the veterinarian clinic for spay or neuter and return the cats back to the same location. 
The meeting point is the main entrance of the VCUQ Building on Wednesday, 9th March at 6:30 PM. From there we will drive to the trapping location outside of gate 3.
Registration is required.
About the organizer
The 2022 conference Radical Futures addresses the role of design in shaping the future. Tasmeem Doha 2022: Radical Futures is an inclusive and multi-faceted view of the future, one that not only speculates on technological advancements—but on future threats and changes whether environmental, geographical, cultural, or social. Now more than ever, we must ask pertinent questions, raise critical dialogues, and respond with clarity.