Cat on a Hot Tin Roof - General Seating

Multiple Dates
Event Details
Cat on a Hot Tin Roof
                                           written by Tennessee Williams
Directed by Brian Westerley
Cat on a Hot Tin Roof is the story of a Southern family in crisis, especially the husband and wife Brick and Margaret (usually called Maggie or "Maggie the Cat"), and their interaction with Brick's family over the course of one evening gathering at the family estate in Mississippi. The party is to celebrate the birthday of patriarch Big Daddy Pollitt, "the Delta's biggest cotton-planter," and his return from the Ochsner Clinic with what he has been told is a clean bill of health. All family members (except Big Daddy and his wife, Big Mama) are aware of Big Daddy's true diagnosis: he is dying of cancer. His family has lied to Big Daddy and Big Mama to spare the aging couple from pain on the patriarch's birthday but, throughout the course of the play, it becomes clear that the Pollitt family has long constructed a web of deceit for itself.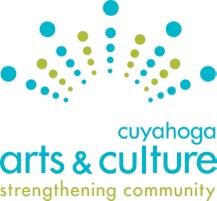 We thank the citizens of Cuyahoga County and are proud to be supported by Cuyahoga Arts & Culture.
Brecksville Theater on the Square is a 501(c)(3) non-profit organization under the Internal Revenue Service guidelines, and is an equal opportunity employer.
Organizer
Brecksville Theater on the Square 440-526-6436
Brecksville Theater on the Square (BTOTS) is a not-for-profit corporation in the Brecksville, Ohio. 
BTOTS, founded by Jeannette Winter in 1975, is focused on promoting the arts by;
>  providing education and entertainment opportunities through the dynamics of the performing arts (including producing plays, conducting classes, arranging for special presentations and workshops, and participating in community outreach projects).
>  staging theatrical productions in the local community and to bring creative dramatics to the area through a variety of educational programs and participation in theatrical productions.
>  enhancing the cultural level of the community by staging affordable dramatic and musical theater productions for general audiences in a convenient setting.
>  conducting activities for the purpose of raising funds to support the foregoing activities.

Brecksville Theater on the Square is proud of its history and thanks the City of Brecksville, Mayor Hruby, City Council, and City Services for their unending support of the arts in Brecksville.
BTOTS gratefully acknowledges the citizens of Cuyahoga County for their support through Cuyahoga Arts and Culture.  
Cat on a Hot Tin Roof - General Seating