About this Event
$10 - $12
DOORS 8PM / SHOW 9PM
THIS EVENT IS 21+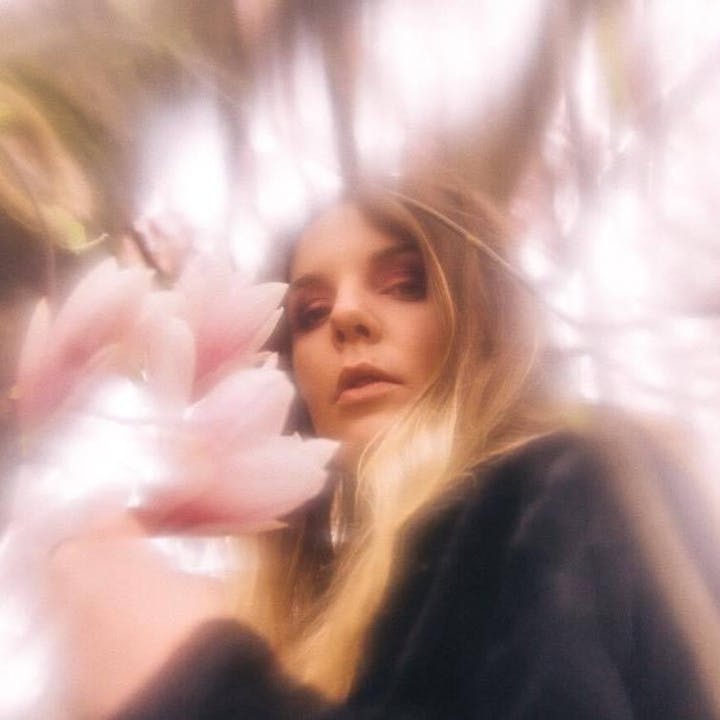 Cat Hoch
Instagram | Facebook | Bandcamp
Hailing from Portland, Oregon, Cat Hoch is a multi-instrumentalist who thrives in creating dreamy, jazzy, and psychedelic pop music with a unique sound that sets her apart from most artists in her field. Having opened for acts such as Elle Kind, Ride, Crocodiles and more, Cat found significant acclaim upon the release of her single, "Look What You Found," self- released in October of 2015 and recorded by former member of Unknown Mortal Orchestra, Riley Geare. Thanks mainly to the local and national success of the release, Cat has recently played alongside Portugal, The Man, The Horrors, Television, The Brian Jonestown Massacre, Parquet Courts, Japanese Breakfast, the Cat Pickathon Music Festival 2017, and Los Yr Mind Festival 2018. Cat's work can also be heard alongside artists BlackWaterHolyLight, Bryson Cone, Eternal Tapestry, Appendixes, 1969, Tender Age, Jackson Boone, and Daydream Machine with more collaborations and shows planned for the immediate future.
Amplus Records is incredibly proud to add Cat Hoch to our stable of artists, and plans on spreading her unique, innovative, and highly engaging music to the rest of the world.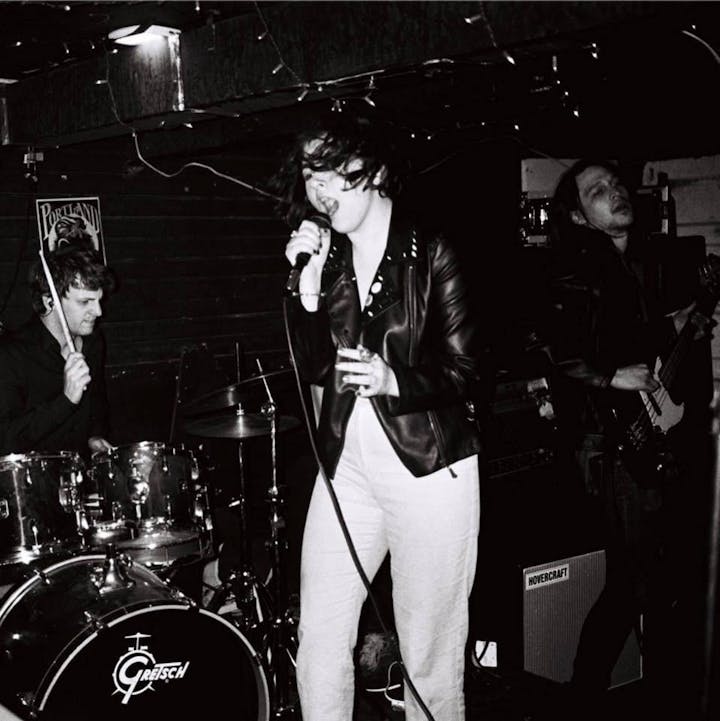 Fringe Class
Instagram |Facebook | Bandcamp | Soundcloud
Formed in the house show scene of Portland Oregon, Fringe Class has been bringing their evolving brand of dark wave, synth-punk, and art pop to the stage since 2011, and touring relentlessly all over the western states since 2016. With a wide-eyed but gifted vocalist, and a polished live performance, this heart-pounding blend of gritty dance music and and crisp pop hooks creates not only a unique sound, but a truly unforgettable live experience.
Fringe Class started to build their structure in their teenage years, when Brad Russell (Bass, Vocals), Patrick Berry (Synths, Samples, Drums) and Sam Gerendasy (Drums, Synths, Vocals) began experimenting with music together whilst playing in garage bands. The later arrival of Madeline Goldstein - also know as Madi G G - (Lead Vocals, Synths, Lyricist) brought Fringe Class full circle as the influence of a vocalist began to carve out their future sound. The group has two releases to date - Fringe Class Forever EP, and Fringe Class Begins EP, and has a debut full length album, Alone by the Phone, due out in 2019.
Best described as a 'superficial soundtrack to the after-modern youth experience,' Fringe Class is influenced by a wide range of musical acts such as Neon Indian, Guidance Counselor, Starfucker, Duran Duran, Tears for Fears, My Bloody Valentine, Karen O., Madonna, Blondie, and Kate Bush - and the everlasting idea of the female pop star. . When it comes to the songwriting process, the band considers the energy of the live performance first, as they cemented themselves in the DIY punk scene before all else. It is clear in their live performance that maintaining a raw and visceral connection to the audience is a priority; if the pounding wall-of-noise synths don't get you, the theatrics and gut-wrenching hollering vocals woven between glittering melody most certainly will.