Description
The June 23th, 2018, Central Alabama Theater "The Art of MUSIC" starring Monique Gannon ... don't miss it!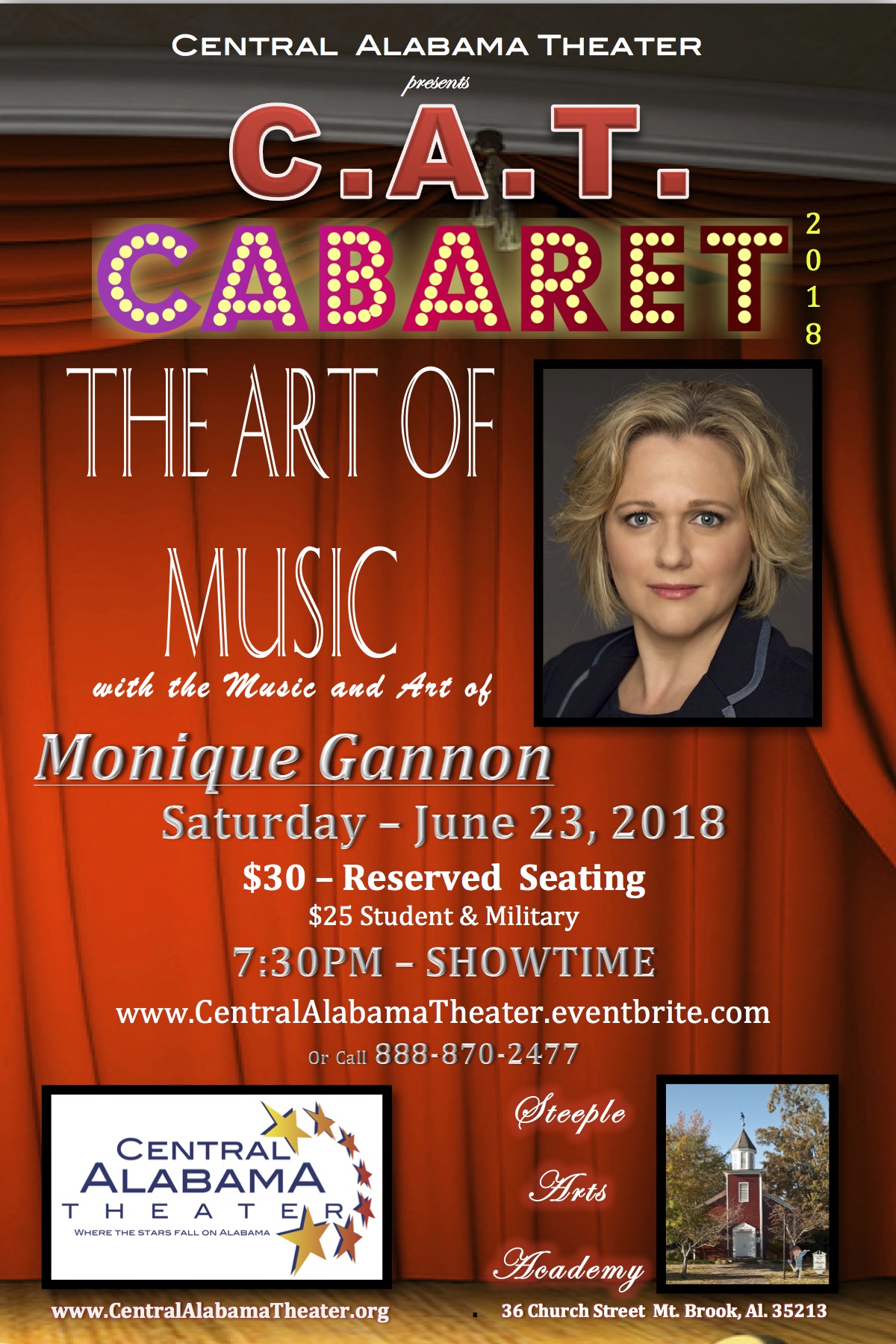 You last saw Monique on the CAT stage in the Summer hit musical THE BIKINIS... now she will perform our most unique CAT CABARET to date...
Singing Sensation Monique Gannon will present her story in songs inspired by her amazing paintings! You can even go home with some of her Art! You do not want to miss this entertaining night of music and art!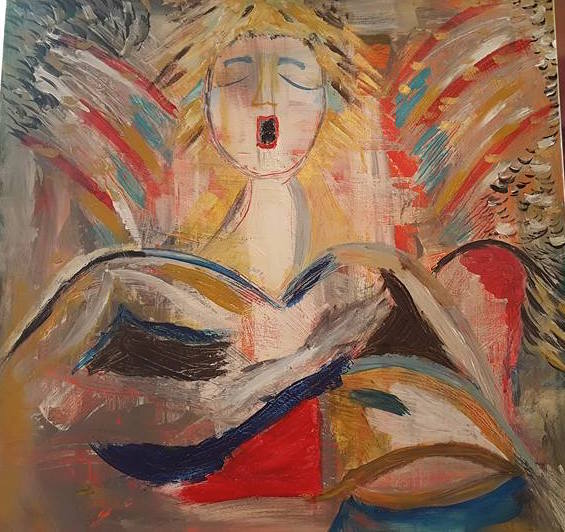 CAT Cabaret is a cool & cozy cabaret concert… where the audience can enjoy a glass of Wine or soft drink along with some of their favorite performers! These amazing singers will serenade us with their favorite songs in an intimate listening room with perfect sound and sight lines.
Modeled after today's wildly popular cabarets of New York City, like 54 Below and The Metropolitan Room, CAT CABARET is a place to unwind and celebrate the music that is timeless and sophisticated. CAT CABARET aims to be the hangout for Birmingham's Broadway babies & the fans who love them.