CAT CABARET - "An Evening with Patsy" ...starring B'ham's own..Emily Herr...
Description
On October 28th, 2017, Central Alabama Theater is proud to present "An Evening with Patsy" starring Emily Herring!
We can't think of a better way to spend a Saturday night than at CAT CABARET at Steeple Arts in Mountain Brook with the amazingly-talented singer, Emily Herring...
singing all the HITS of Patsy Cline!

Don't miss An Evening with Patsy! starring Emily Herring! Reserve Seats are only $30!
A limited number of Active Military and Student discounted tickets are also available, with Student or Military ID.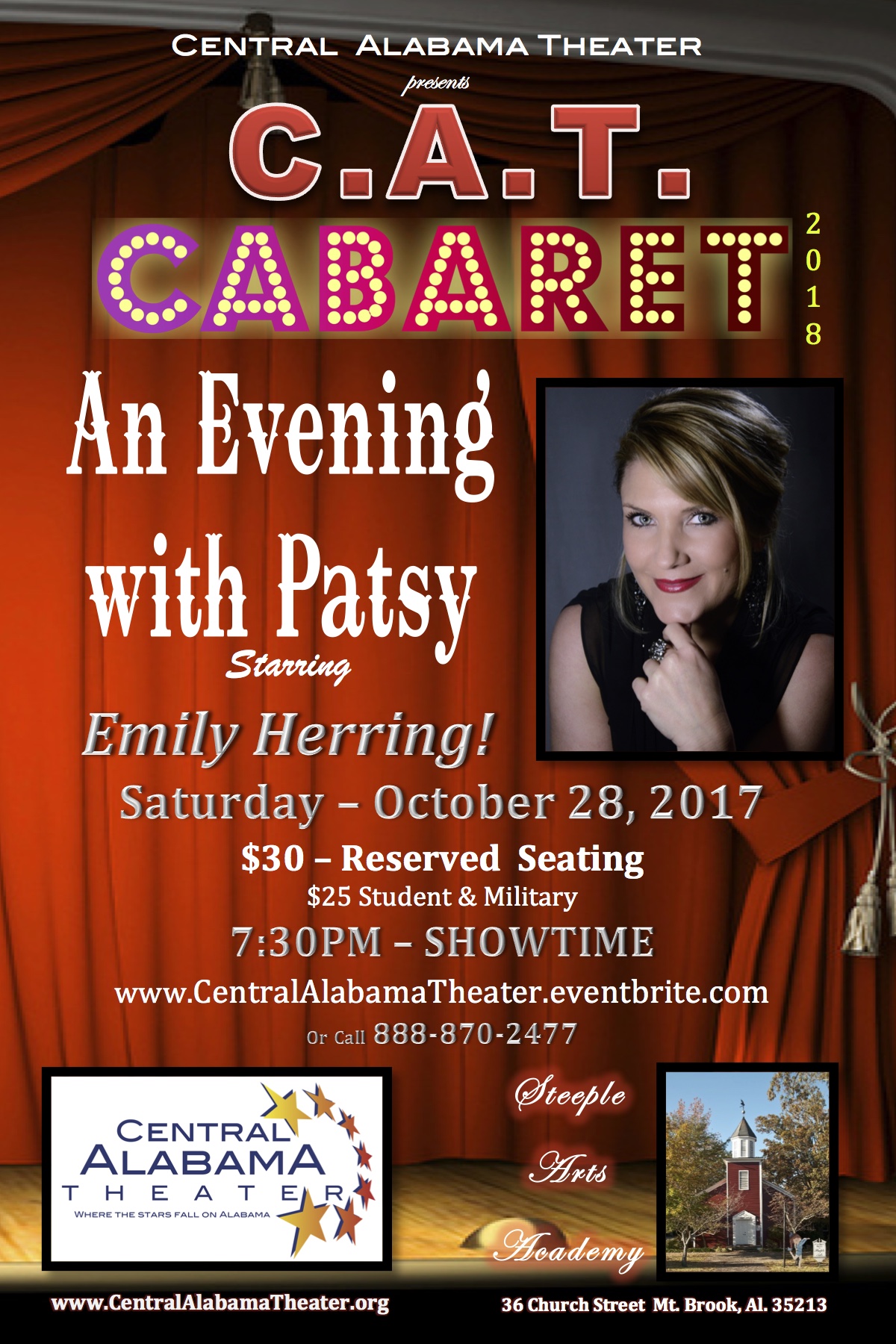 CAT Cabaret is a cool & cozy cabaret concert… where the audience can enjoy a glass of Wine or soft drink along with some of their favorite performers! These amazing singers will serenade us with their favorite songs in an intimate listening room with perfect sound and sight lines.
Modeled after today's wildly popular cabarets of New York City, like 54 Below and The Metropolitan Room, CAT CABARET is a place to unwind and celebrate the music that is timeless and sophisticated. CAT CABARET aims to be the hangout for Birmingham's Broadway babies & the fans who love them.