Castlewood Conference For Professionals 2017

Friday, September 22, 2017 at 8:00 AM

-

Saturday, September 23, 2017 at 1:00 PM (CDT)
Ticket Information
This event is invite-only
You need an invitation to register for this event. Contact the
host
to find out more.
Event Details
Castlewood Treatment Centers
Conference for Professionals
September 22 & 23, 2017
This conference is intended for therapists, social workers, dietitians, psychologist and others treating clients with eating disorders. The content assumes a basic working knowledge of eating disorder diagnosis, assessment and treatment. This event is not intended for marketing professionals or others whose role is business development. 
Friday September 22
8:00 am- 8:30 am- Breakfast and Registration

8:30 am- 9:00 am- Introductions
9:00 am-10:30 am- Clinical Philosophy- Jim Gerber, Ph.D. & Nicole Siegfried, Ph.D, CEDS
10:30 am – 10:45 am – Break
10:45 am – 12:00 am - "Healing the Body and Brain Trapped in the Bulimia or Binge-eating Cycle" - Tammy Beasley, RDN, CEDRD, CSSD, LD and Travis Stewart, LPC, NCC
 12:00 pm-1:30 pm- Lunch & Tours of Facilities 
1:30 – 3:00 - Body Embrace:  A Revolutionary Approach to Treating Body Image in Severe and Complex Eating Disorders – Nicole Siegfried, PhD, CEDS and Amber Parris, LICSW, CEDS
3:00 - 3:30 - Break
3:30 pm - 5:00 pm- Balancing Nourishment and Pleasure: The Castlewood Nutrition Philosophy - Tammy Beasley, RD, LD, CEDRD, CSSD and Castlewood Nutrition Team
5:00 pm-6:00 pm- Reception with Castlewood Staff at PHP
Saturday September 23
8:00 am- 8:30 am- Breakfast & Networking 
8:30 am-10:00 am- "Trauma, Addictions, and Trauma Informed Care" - Daniel D. Sumrok, MD, FAAFP, DABAM, DFASAM, University Clinical Health, University of Tennessee
10:00 – 10:15 - Break
10:15 – 11:45 – Three Chairs:  Changing Behaviors and Overcoming Shame- Travis Stewart, LPC, NCC
11:45 – 12:45 – Lunch
12:45 pm- 2:15 pm-Creating an LGBTQ Affirming Therapeutic Relationship –Allison Burnett, LICSW
2:15pm- 2:45pm- Panel Discussion:
Discharge planning

Working with our referral partners before during and after your client's treatment at Castlewood

Our philosophy behind "real" world experiences in a safe place

Preparing the client for transitioning back into their lives
2:45 pm- 3:00 pm- Fill out Evaluations  
CE:  10.25 
Accommodations: 
Guests are responsible for their own travel and accommodations 
Drury Plaza Hotel St. Louis Chesterfield
355 Chesterfield Center East  Chesterfield, MO 63017
Telephone:  (636) 532-3300
Thank you for allowing Drury Plaza Hotel St. Louis Chesterfieldto be a part of your next great event!  We are looking forward to seeing you soon and we are ready to uphold our reputation for great service & value.  Rooms have been held for your group and to make reservations, please click on the link below.
The Double Queen room rates are $106 / $116 / $126 / $136. It goes up $10 for each additional person in the room.
https://www.druryhotels.com/Reservations.aspx?groupno=2312462
Please make your reservations by Friday, September 1, 2017 to receive your group rate.  Reservations made after this date will be subject to prevailing rate and availability.  
Reservations may also be made by calling 1-800-325-0720 and refer to your group number 2312462. 
A shuttle will be provided each day to and from the conference center on the grounds of Castlewood Treatment Center 
Continuing Education:
Continuing education are available through NBCC and the APA and pending through the Commission on Dietetic Registration. CEU Hours are pending through the NASW for this event.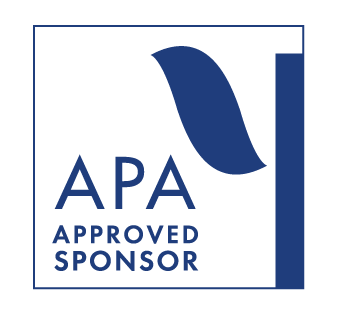 Castlewood Treatment Center is approved by the American Psychological Association to sponsor continuing education for psychologists. Castlewood Treatment Center maintains responsibility for this program and its content.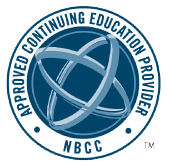 Castlewood Treatment Center is an NBCC-Approved Continuing Education Provider (ACEPTM) and may offer NBCC-approved clock hours for events that meet NBCC requirements. The ACEP solely is responsible for all aspects of the program.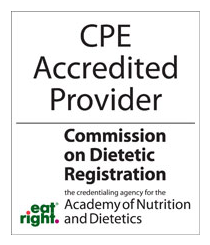 Castlewood Treatment Center is a Continuing Professional Education (CPE) Accredited Provider with the Commission on Dietetic Registration (CRD). CRD Credentialed Practitioners will receive 11 Continuing Professional Education units (CPEs) for completion of this activities / materials.


This program is pending approval by the National Association of Social Workers for social work CE clock hours.
ADA: 
All conferences and facilities are ADA compliant. We request that if you need special accommodations please contact Deanna James and let her know of your request so that we can make appropriate accommodations for you.   
Cancellation Policy: 
This event is free, however we as that you notify us at least 10 days prior to the event of your cancellation. 
Disclosures:  
Castlewood Treatment Center (CTC) is committed to advancing knowledge in the field of psychology without conflicts arising between our institution's interests and those of our continuing education program participants.  Speakers sponsored by CTC to deliver continuing education with APA approved CE units are required to disclose all potential conflicts of interest when submitting proposals. Please note that for the program advertised herein, funds were accepted to support the research protocol, the researchers, and/or the use of the therapeutic interventions which will be discussed. Castlewood reviews all course content prior to delivery and tries to minimize any inherent bias in the material delivered which is based on the underlying support.  
All other speakers at this conference are on staff with Castlewood Treatment Center. Our staff will discuss the limitations of their work and any affiliations with other entities.   
For additional information regarding the details of this workshop or to discuss ADA needs please contact our continuing education administrator:  
Melanie Figaro 310-633-4834, Melanie.Figaro@castlewoodtc.com

When
Friday, September 22, 2017 at 8:00 AM

-

Saturday, September 23, 2017 at 1:00 PM (CDT)
Add to my calendar
Organizer
Alexandra Konefall, Director of Regional Outreach--Midwest 219-314-7047 alexandra.konefall@castlewoodtc.com