Description
The Three Chairs
1 CEU
Eating Disorder behaviors such as bingeing, purging, over-exercising, and restricting can be difficult for both clients and professionals to understand. The same can be said for other compulsive behaviors such as self-harm, sexual impulsivity, and video game addictions. This confusion can create shame, self-hatred, and a feeling of hopelessness. The Three Chairs intervention identifies three simultaneous (and often competing) motivations clients experience internally, and helps put language to this experience thereby reducing shame, decreasing urges, interrupting the cycle of behaviors, and increasing clarity and motivation for recovery.

Learning Objectibes
1.Participants will gain insight into the complex thoughts and emotiosn related to eating disorder and other compulsive urges.
2. Participants will learn a clinical intervention to use in individual or group settins with eating disorder clients.
3. Participants will learn how to help clients translate the intervention into daily, practical skills to help with compulsive urges, shame, and motivation.
---
About the Speaker: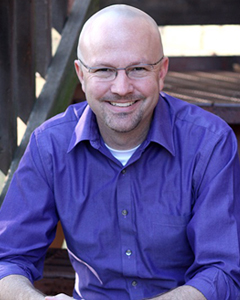 Travis Stewart, LPC, NCC, MATS
Director or Regional Outreach
Travis is a Licensed Professional Counselor and has worked in the field of eating disorders since 2003 in both clinical and marketing roles at every level of care. He brings a unique blend of clinical expertise and communication skills to his role with Castlewood. He is passionate about connecting people to resources and experiences that are transformative and healing.

An excellent communicator and teacher, Travis is a regular contributor to websites, podcasts, webinars, and conferences on eating and body image issues, and as spoken at schools such as Pepperdine University, Baylor University, Washington University, and graduate schools around the country.
Travis graduated from the University of Nebraska in 1991 with a degree in advertising and immediately began working with the international ministry of The Navigators, mentoring students. After 8 years, his desire to better understand how people change and heal led to obtaining a Master of Arts in Counseling (2001) and a Master of Arts in Theological Studies (2003) from Covenant Seminary in St. Louis, Missouri where he now lives with his family.
---
Castlewood Treatment Center is approved by the American Psychological Association to sponsor continuing education for psychologists. Castlewood Treatment Center maintains responsibility for this program and its content.
Castlewood Treatment Center has been approved by the NBCC as an Approved Continuing Education Provider, ACEP No. 6290. Programs that do not qualify for NBCC credit are clearly identified. Castlewood Treatment Center is solely is responsible for all aspects of the program.
Castlewood Treatment Center is approved by the Commission on Dietetic Registration the credentialing agency for the Academy of Nutrition and Dietetics.