Description
TWO-DAY INTENSIVE ACTORS WORKSHOP: New York City
Saturday, September 15, 2012-- 12pm to 5pm
Sunday, September 16, 2012 -- 12pm to 5pm
Roy Arias Studios & Theatres
300 West 43rd Street
Suite 506
New York, NY 10036
INSTRUCTOR:
Kim Hardin, Casting Director with over 25 years of experience in the Entertainment Industry.
ABOUT KIM HARDIN:
As one of the top C.D's in Hollywood, Kim Hardin, has made a career of casting unknown and typecast actors in distinctive roles. Casting for Gold is Kimberly's trademark with Academy Award Winning film, Hustle & Flow. She has Developed, Produced & Cast a series of Diversity Showcases for ABC/Touchstone. Her film credits include Think like a Man, Cadillac Records, This Christmas, Tyler Perry's Madea Goes To Jail, and Four Brothers. She has jumpstarted the careers of many top actors including; Jennifer Lopez, Channing Tatum, Halle Berry, Terrence Howard, Taraji P. Henson, Mo'nique, Laz Alonso, Chris Tucker, Bernie Mac, Tyrese Gibson, Cedric the Entertainer, Gabrielle Union, Jennifer Connelly, Chris Kattan, Ludacris, and Bridgette Wilson, - to name only a few.
THE AUDITION WORKSHOP:
Want to act in movies or on TV? Are you a producer or director who needs to learn more about casting? Learn the ins and outs of the real Hollywood business from an industry professional and find out what it takes to be a successful actor. Discover rewarding career opportunities. Increase your potential for success in Hollywood with the exciting interactive workshop, CASTING WITH KIM, a behind-the-scenes take!
"There's an old expression that says casting a film is 99% of the work. Casting directors are the gatekeepers for directors and producers: locating spectacular new talent, rooting for fresh faces and making sure the cream of the crop get seen by those who matter." – Backstage West
"Kim Hardin knows actors. We have had the good fortune of Kim being a guest at my Artist at Work series at my Hollywood Acting Studio. Kim's spirit and energy carry over into her passion for helping actors. My students have raved about the information she has given them, and her knowledge of the Industry. I would recommend Kim's workshop to any actor who is looking for insight on how to break into the Industry."
-- Anthony Meindl, Anthony Meindl's Actors Workshop


WORKSHOP OVERVIEW:

Kim delivers an exciting and informative workshop that promises to reveal insider tips for success in the entertainment industry. Here are just some of the topics that will be covered in the interactive class:
Simulated audition for a feature film

Cold readings

Get vital information from Guest Speakers

Learn how casting directors think

Using correct body language for the camera

Making a strong choice for your character

How to make adjustments in an audition

Preparing your character

Staying focused and using your energy wisely in an audition

Using accents and dialects

Learn the correct questions to ask before you audition

Props for your scene

Wardrobe for your scene

Do's and Dont's of an audition

Studying your craft

What is a screen test

The proper kind of headshot

How to find out about auditions

SAG (Screen Actors Guild) Union Rules

Simulated audition for a feature film
WHAT OTHER STUDENTS HAVE SAID ABOUT KIM'S WORKSHOP:
"The workshop was amazing!!! Thanks for all the useful insight" – Nasser Metcalfe
"Your seminar was the best one I've ever attended, if you're reading this - it's priceless. I flew in from Cali to attend it and I'll do it again." – Tracy Mazyck
"Your NYC workshop gave me more tools and more confidence moving forward in my career." – Eric Holtz
"Thank you for putting on your workshop. I was able to go into an audition on Sunday and use the techniques you taught us and killed it, and now I have a couple new doors open to me. Again, thank you." – Satisfied Student
"The Workshop was phenomenal, very informative. Not only did I learn a lot, but I was also able to network and meet other actors and actresses in the industry. Thanks for the one-on-one which was very beneficial. And oh yeah, you fed us too... thumbs up!" – Caly Givens
"Kim thank you! I've been in the industry for *&# years LOL and I still got so much from your workshop. This industry is constantly changing and anyone who wants logevity and certainly success in front of casting agents would benefit from this workshop! As an aside, I was so inspired by the talent I went home and wrote all night! Thanks again, peace & blessings." –Angela Gibbs
"Thank you Kim! The tools and tips I learned in your workshop gave me confidence and empowered me to get that callback." – Raeze Green
"Thank you for sharing so many jewels of knowledge! I'm taking everyting you said and putting it to work." – Tina Lee Jones

** Limited Seating **
Find us on FACEBOOK!
KIM HARDIN'S CASTINGS:
Check us out at
CLICK ON POSTERS BELOW TO VIEW MORE MOVIE TRAILERS: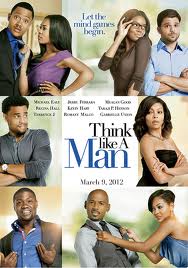 REGISTRATION GUIDELINES & CANCELLATION POLICY:
All students must be 18 years or older.
Space is limited. Registrations will be accepted on a pre-paid, first-come, first-served basis.
Full payment must be received before workshop participation. No exceptions. Please arrive ten minutes early to complete registration. Cash Only, no personal checks accepted.
We reserve the right to cancel any class, for which you will receive a full refund.
If you wish to cancel an enrollment, you will receive a full refund if the notice is received at least five business days before class begins - no later than Friday, September 7, 2012.
No refunds will be given for late cancellations or no-shows for any class.
The presence of a casting director or talent representative does not guarantee representation or employment opportunities.