Description
Event Schedule:
Session 1: Sunday, 12/11/16, 6:00-9:00pm
Session 2: Sunday, 12/18/16, 6:00-9:00pm
Class Description: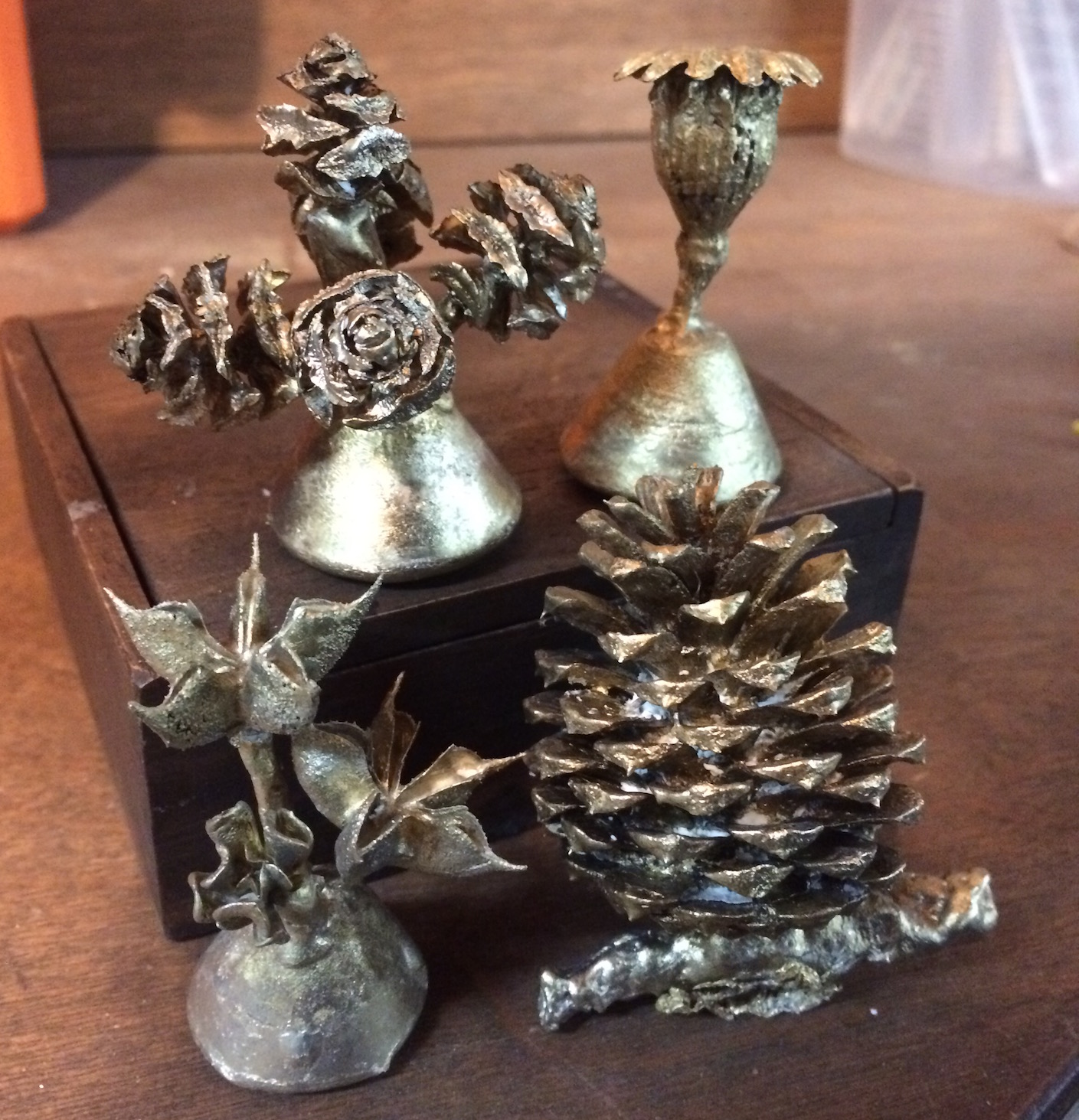 Have you ever wanted to replicate the textures and geometry of nature in your metalwork? Or looked at a bud or seedpod and thought you'd like to make it last forever? Investment casting – the art of casting a high-detail metal part from a master model – allows you to turn these pieces into solid metal for beautiful jewelry and sculpture.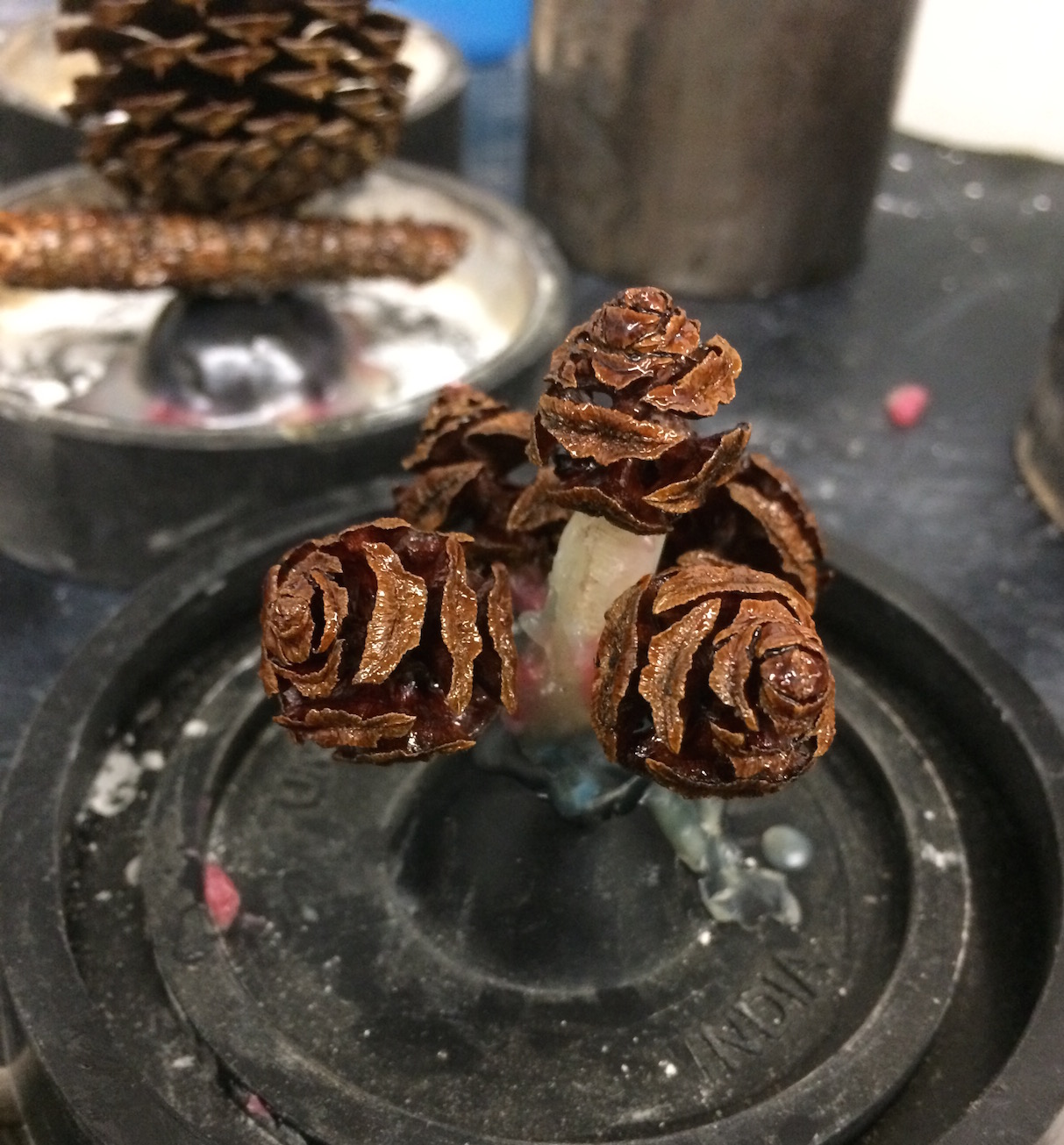 This two-evening class is designed as a brief introduction to the Artisan's Asylum casting shop and as an exploration of the unique challenges of investment-casting organic materials, including special considerations for preparing and spruing specimens and ensuring a clean burnout. Using pine cones, twigs, succulents, and other botanicals, students will prepare their model and pour investment in the first session; in the second session, students will pour molten bronze into the mold they've created. A brief overview of the finishing process is included at the end, so you can transform your pieces into holiday ornaments and gifts!
Class Goals:
Students will come away with one or more cast organic pieces in brass or bronze, and a working knowledge of the investment casting process from start to finishing.
**NOTE** Because this specialty workshop is only two sessions, it does not include testing to use the Artisan's Asylum casting facility independently. Students who would like to continue on to use the casting shop on their own can schedule a testing session with an instructor for an additional fee.

Prerequisites:
No background is necessary. Students from previous investment casting classes are also welcome! Students must be at least 18 years of age.

Materials:
All materials and equipment are provided. Students are welcome to bring in any botanical/organic specimens they're interested in casting – information will be sent out about what types of materials are likely to cast well – but plenty of samples will be offered for use by the instructor.
Students should wear boots or closed-toed shoes as well as a heavy-duty long sleeved shirt, such as flannel or a heavy work shirt and long pants. Information for students interested acquiring any equipment or consumables of your own will be covered in class.

Class Minimum: This class will not run with fewer than 2 students.
Instructor Biography: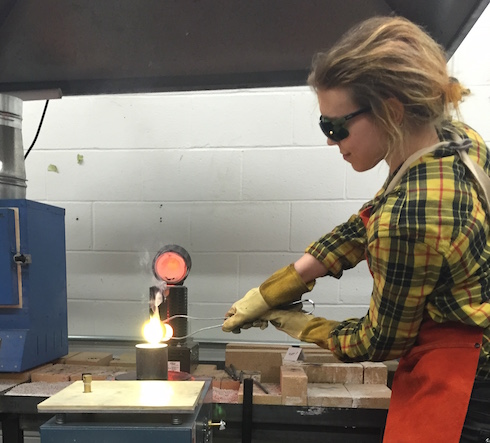 Karen Burke is a professional jeweler and metalsmith who works and teaches out of the Hot Crafts Studio at Artisan's Asylum. Working in a wide range of metals, she takes a special interest in metallurgy and repairs, and builds strange bikes to relax.