Casting Mike Ditka Stand In & $495.value GATE 2 tix GIVEAWAY

Tuesday, January 31, 2012 from 6:00 AM to 1:00 PM (EST)
Event Details
NON UNION MALE STAND IN WITH THESE SPECS FOR TOMORROW, TUESDAY JAN. 31ST PAYS $50
Mike Ditka is 6'3" approx. 225 lbs. you will be needed from 7am til 1pm tommorrow Tuesday Jan. 31st 2012 in Hollywood, pays $50. This is a scene opposite Jim Belushi! IF YOU FIT THESE SPECS, PLEASE EMAIL
SUSANJOHNSTONCASTING@GMAIL.COM YOUR PIC, EMAIL AND CELL. THANKS.
Eckhart Tolle, Jim Carrey & more at GATE2 Feb. 4
20 ticket giveaway & 20% discount from
3rd Annual New Media Film Festival
Los Angeles, CA  -- Monday Jan. 30 2012
New Media Film Festival, The Best in New Media … Honoring Stories Worth Telling  is proud to announce this amazing opportunity to offer 20 free tickets to the GATE2 & GATE Transformational Story Conference taking place Saturday February 4th from 9AM to 11PM at Saban Theatre Beverly Hills CA
The first 20 people that submit to the WebSeries category of www.NewMediaFilmFestival.com titled GATE2 Ticket FREE to first 20 submissions will receive a FREE ticket, $495.00 value to GATE2 and GATE Transformational Story Conference.
Anyone who wants to go to these spectacular events can use the discount code TRANSFORM and receive 20% off any purchase at www.gatecommunity.org
ABOUT GATE:
Global Alliance for Transformational Entertainment (GATE) is the pioneering and leading organization shepherding the emerging and rapidly expanding Transformational Entertainment and Media genre and worldwide movement.
 About New Media Film Festival:
"Sundance for the Facebook Crowd"-Culture Rehab
The 3nd Annual New Media Film Festival, sponsored in part by KessPro Studios, Filmmaking Webinars & Greenhouse Studios will have a state of the art 3D screening for Opening Night and will showcase some exquisite entrants from New Media and featured Award-Nominated and Winning Filmmakers from around the world. The New Media Film Festival is dedicated to the creation, development, and distribution of new media content in all forms and across all platforms. New Media Film Festival brings together CEOs, artists, media and technology professionals, and attendees in an intimate environment where they can experience great cinema through stories worth telling. Entries accepted year round. All Media, All Cultures, All Ages welcome.
Judging by Pixar, ILM (Industrial Light & Magic) and Industry Leaders such as Two Time Gemini Award Winner Ron Proulx ("Oscar's" of Canada) for the music video category.
Festival Badges bought in advance are offered at a substantial discount. For more info and programming in process, go to:
 http://www.NewMediaFilmFestival.com
Follow New Media Film Festival  to be entered into their 52 Weeks of Giving Campaign: 
http://www.facebook.com/NewMediaFilmFestival
http://www.youtube.com/newmediafilmfestival
Follow on Twitter:    @NewMediaFF
Organizer
Susan Johnston Casting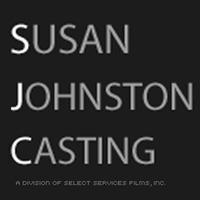 to advance actors in thier career
Casting Mike Ditka Stand In & $495.value GATE 2 tix GIVEAWAY