Casting Call - University of Texas at Arlington by Imprint Society

Wednesday, September 10, 2014 from 8:00 PM to 9:30 PM (CDT)
Event Details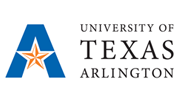 Continuing Education Building, Room E200J

Casting Call for both Season 1 and Pool Party Event
Cast Type
Title
Description
Gender
N/A
Glamour Model 1
One of two lead glamour models that will be photographed by Terry Feragne during the filming. Models must have skin tone that complements outdoor setting. Small tattoos are acceptable, but may be covered by makeup artist. Must have modeling experience and (online) portfolio of past work.
Female
N/A
Glamour Model 2
One of two lead glamour models that will be photographed by Terry Feragne during the filming. Models must have skin tone that complements outdoor setting. Small tattoos are acceptable, but may be covered by makeup artist. Must have modeling experience and (online) portfolio of past work.
Female
Background
Background actors
Generic role where actor often appears in a nonspeaking, nonsinging or nondancing capacity, usually in the background. May have one line in speaking role. Physical and skill requirements will vary from scene to scene. The pool attendees for example are a type of background actors with specific physical requirements. Even characters killed onscreen may be asked to return in a different form for another scene.
Any
Background
Pool party attendees
No limit to number of extras at event. Friends, actors, models, and the general public are welcomed to come enjoy the venue amenities and also get screen credits for a large screen viewing of the footage planned for January 2015. Please register via EventBrite and read invitation for details of perks that will substitute for compensation. All attendees must in swimwear at event. http://www.eventbrite.com/e/imprint-society-pool-party-and-filmphotography-event-general-public-tickets-12967717793
Any
Lead
Don
A highly intelligent young man with possible mild autism. He has an incredible ability to solve puzzles. A very compassionate person despite frequent attempts to act tough.
Male
Lead
Numen
This character is will debut in season two, also casting is underway now. One of two male leads for the action/drama show that revolves around their friendship and the secret criminal life of Numen as a member of an assassins guild.
Male
Major
Girlfriend of Don
Well bred young woman from a religious family who finds the suburb life a major bore. She feels at home among the lower class and their high drama lifestyle. She prides herself as being "street but sweet". She admires her boyfriend's ability to solve passwords, combinations, and other puzzles. He is very affectionate towards her, and finds solace in her company. As an educated woman she often enjoys philosophical discussions with her boyfriend and believes that he is destined for something bigger like a larger piece of the team's criminal activities.
Female
Major
Guild Master
 

Sometimes referred to as the "Agent", he is the master mind whose greatest weapon is his mind. Seldom ever outwitted, confident, and sinister to the core. He politely rules his territory with an iron gripe, and seeks to grow his empire through his loyal members. Head of local assassins guild. He is the ultimate strategist, and genuinely believes that he is simply doing his job. His hobbies includes gambling and alcohol, and he wins at the casinos because of his natural and continual practice of the art of bluffing. He has such total control of his nerves that he can pass lie detector tests. In addition to gambling and alcohol, he has an affinity for designer suits. His relationship with the Trainer is one of highest respect and the Trainer is the closest to a friend that he has. Despite his large form, he is surprisingly a nimble and strong fighter. He takes advantage of his weight and favor grappling and rush over kicks and punches, although he also very competent in many kinds of martial arts.

 Male
Major
Assassin 2's wife
This is a season 2 character, but casting is going on now. Wife of one of the current lead assassin. She will arrange to have rival gang leaders killed at pool party.
Female
Minor
Police Chief
Will be one of several attendees at graduation for newly badged police officers. Will have speaking role. To be determined if this character will return for later screen time.
Male
Minor
District Attorney
District attorney gathering clues that could lead to Don's older brother and his gang the Fraternity.
Male
Minor
Asian Nerd
Comedy relief character that shows up in each third of Season 1. In final episode he is spotted by thugs giving cash to street musician and is followed by them to his apartment.
Male
Minor
Members of the Fraternity
Generically these are members of older brother's gang, called the "Fraternity" as an ode to their brotherly kinship. They are lowly educated and fiercely loyal to each other and to their leader. Some just came out of prison. They tolerate the lead male but find him odd due to his OCD and nerdish ways. Of course they are never outright vocal in his or the other brother's presence. All members will eventually get arrested or killed by police by end of Season 1.  
Male
Minor
Thugs
Generically these are various criminals that lead male and his gang runs into throughout Season 1. Each appearance is one-time only with possible return in Season 2.
Male
Minor
Thieves
A gang of physically talented burglars that Thieves that uses parkour, bungee, and other extreme methods to pilfer expensive items both from innocent and other criminals. Carefree with Robin Hood personality types, they find thrills in how death-defying their stunts are, and are always trying to take it up a notch.
Any
Minor
Soothsayer
An elderly recluse who tends to her garden. She is retired and simply people watches on a daily basis and always saying hello to even the foulest individual. It doesn't stop her from making sarcastic comments after they pass by if they're rude or obnoxious. She possesses a gift of sensing the personality of a person and immediately know if they are malevolent or benevolent. See sees spirits and is slightly clairvoyant although she rarely give exact details or understand the full meaning of her visions. Her part in Season 1 is to be one of several signs that lead male experiences to influence his decision to enroll in the police academy.
Female
Minor
Crime Analyst
Crime Analyst - Performs and leads others in data collection, calculations and statistical analysis of crime data and trends, report format design, research and prepares reports, bulletins, maps, graphic illustrations and recommendations to assist the police department with tactical, strategic, or administrative public safety objectives. This character makes one early appearance during final episode of Season 1. She will become close friend of lead male.
Female
Minor
New girlfriend of Don
After original girlfriend leaves lead male, he encounters a striking redhead who is another kind of bad girl. A socialite who is highly attracted to physically fit tall Asian men. She enjoys watching MMA tournaments and stereotypes Asian men as genetically natural at martial arts. She loves cosplay and Asian culture. Interestingly she is somewhat disgusted by short Asian men, and considers them creepy with chips on their shoulders. Unlike his previous girlfriend New Girlfriend is superficial, but he generally turns a blind eye because he finds her exciting. Nevertheless she will undermine many of his meaningful relationships with others as she cannot stand to NOT be the center of his attention.  Female 
Female
Minor
Targets
This generic role is for actors who want to play the targets of several assassinations throughout Season 1. Only one Caucasian female will survive into Season 2. All others will die the same episode they appear in. Some targets will be meet a screen "rape" and "murder" combo end; this includes men.
Any
Minor
Bodyguard of Guild Master
The star pupil of the Trainer. Those who foolishly underestimate his small frame often ends up in a world of hurt. Disciplined and man of few words, his loyalty to the Agent is only slightly stronger than his loyalty to the Trainer who helped him become THE BEST fighter in the local guild. Only one other assassin can come close to matching his speed and parkour skills in Season 2. Season 1 he only has one early appearance.
Male
Major
Assassin 2
One of the top assassins in the guild. He is intelligent, ruthless, cunning, and arrogant. Assassin #2 has a barely concealed disdain for both his own kind and Caucasians due to personal experiences with racism from both sides while growing up. Impressed, the Trainer need not ask twice as he was more than willingly to join and eventually excelled within the organization. He double life is interestingly a college professor in politics which allows him to easily travel abroad to conduct research in the political climates around the world. Despite his prejudice, he is extremely attracted to Caucasian women and often secretly enjoys "grudge sex" with them especially if they are already currently in a relationship with a Caucasian or black mate. Season 1 Assassin #2 only gets one early appearance.  Male 
Male
Minor
Assassin 1
A long haired and mustached guild member who prides himself for having professional etiquette in the business of killing. He likens his motivation for killing to that of ancient warriors who help their lords expand their empires. He often fantasies of living in a bygone era when warriors enter into large battles with just their melee weapons. He prefers to accept assignments where the target(s) is allowed a fair opportunity to fight back. Like all guild members he is a proficient marksman. However he favors hand-to-hand combat or dueling with his rapier if the opportunity presents itself. Assassin #1 is free spirited, surprisingly charming, and positive. He kills for sport and income, but his passion is in testing his hand-to-hand skills and swordsmanship. He also fancies "low brow" jokes, drinks like beer, mead, and ale along with his array of female company. His double life is that of a bartender and he hides his blacksmith skills to avoid connection to his murders. Season 1 Assassin #1 only gets one early appearance.
Male
Minor
Mother of Don
A manicurist at local strip mall. She controls the money of the household and pushes lead to do well in school despite attending a school barely holding onto its accreditation.
Female
Minor
Father of Don
An auto mechanic who works all the time. He loves his son, but barely spends time with him.
Male
Minor
Older brother of Don
A high school drop out who makes ends meet by leading a small gang of hustlers that carries out a variety of crimes. He discreetly adores his younger brother and is the only member of the gang that recognizes that his brother's obsessive compulsive behavior is a possible disorder. Unlike the gang members who are happy with their lives, he secretly wishes that his younger brother will aspire to become a better person due to his natural intellectual gifts and big heart, and to not follow in his own footsteps.
Male
Minor
Guild Trainer
The confidante of the Guild Master and arguably one of the best, if not THE BEST hand-to-hand combatant in the guild. He trains all aspiring assassins. A complex character who suffers internal conflicts of right and wrong. Although a minor character, he is a very important character who strong influence. He has both military and police background and is not only master of weapons but also a master of several martial arts. He personally trains new recruits and act as mentor. On occasion he finds it necessary to kill a recruit for not meeting the standards of the guild and often assigns one of many executioners to do the dirty work.
Male
Minor
Assassin at pool party
Assassin working for Assassin 2's wife who was injured during a hit.
Any
Minor
Mob Boss 1
Possible recurring role. One of two mob bosses that greet Assassin's wife at pool party.
Male
Minor
Mob Boss 2
Possible recurring role. One of two mob bosses that greet Assassin's wife at pool party.
Male
About Event
This casting call is for season 1 of a television pilot demo.  All actors and models regardless of role are also invited to attend the pool party filming and photography shoot on Saturday September 13th at 2:30pm.
FAQs
Are there ID requirements or an age limit to enter the event?
Yes. Must be 21 or older to participate.  Venue requires proof of age in the form of driver's license or passport.
When & Where

The University of Texas at Arlington Continuing Education Building
140 W Mitchell St
Room E200J
Arlington, TX 76019


Wednesday, September 10, 2014 from 8:00 PM to 9:30 PM (CDT)
Add to my calendar
Organizer
Imprint Society is currently comprised of a committed group of professional designers and developers who have an intense enthusiasm and devotion to audio/visual projects, and a desire to work together to tell stories of significance without compromise to what is currently politically correct.  Our products and services help generate funds for our projects that creates jobs for local acting, modeling, artistic, musical, and technical talents.  We address the intractable social need to assist aspiring talents in photography, video, music, and the arts to find career opportunities, and therefore our primary purpose is completely integrated into all of our project endeavors.