Description
Ambassador Theater is looking for talented actors with strong movement/dance and singing abilities (FLEXIBILITY, puppetry and improvisational skills are a plus) for a very innovative and fun show entitled: Hopa Tropa Kukerica, directed by Lilia Slavova
The show will be performed at the Memorial Theater
at the George Washington Masonic Temple
April 1, 2012.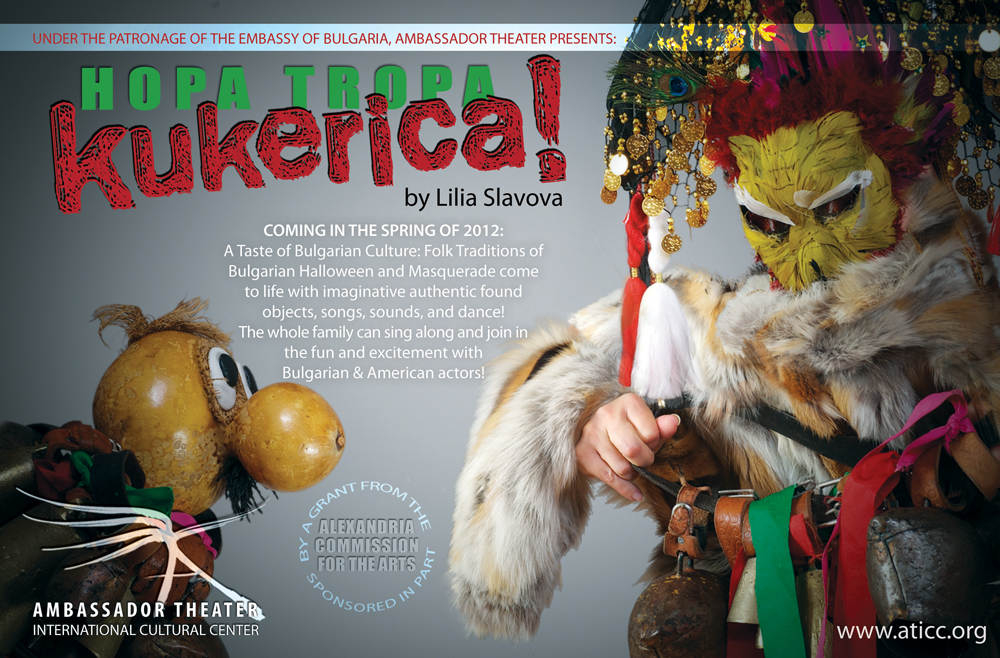 To sign up for an audition, please sign in at eventbrite
Please prepare a comic monologue and 16 bars of a song.
Actors who will be called back will be asked to dance and improvise--callback date TBA.
Please be open to the idea of touring with the show!
The rehearsals are planned to start around February 15th
Please make sure to sign up for your time on eventbrite and bring your photoresume to audition.
For more information email: ambassadortheater@aticc.org