Casting an older Asian actor (early 70s) THERE IS PAY

Tuesday, April 17, 2012 from 8:00 AM to 8:00 AM (PDT)
Event Details

 I need to cast an older Asian actor (early 70s) for a live scene we will be performing on April 24th  in Riverside on the topic of end of life discussions.

The actor would play a man who is terminal and will be in two short scenes--one with his doctor and the other with his daughter and the doctor. It is not a heavy line load, but I need a strong actor who can do the rehearsals and one live performance for an audience of about 50 people.

If all goes well, it is probable that we would also cast this actor in the video we are planning for this program in the future.

This gig does pay. $100 per rehearsal and $200 for the performance. We will arrange rehearsals around the schedules of the actors. The video will also be a paid gig.

We would like to read some actors next Wednesday, March 28th between 10-11:00 am.  We already have one gentleman scheduled at 10:45, but I would like to read at least 4 people for this role.

Do you know of any talented, dependable, older Asian men who might be interested?
 PAYS $100
SEND A SMALL PICTURE, YOUR CELL AND EMAIL TO SUSANJOHNSTONCASTING@GMAIL.COM
THANKS.
Organizer
Susan Johnston Casting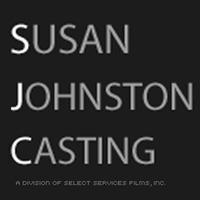 to advance actors in thier career
Casting an older Asian actor (early 70s) THERE IS PAY