Castafari Virtual Fishing School - Tuna South Of NY & RI - Mark Decabia
This will be an online Zoom featured presentation on fishing for tuna south of NY & RI near wrecks & draggers by capt. Mark Decabia
About this Event
This will be the 3rd Zoom featured Castafari Fishing Seminar online broadcast. There will be 7 presentations total. Each week there will be a new subject, and each subject can be purchased separately. A list of all 7 presentations can be viewed by clicking this link https://castafari-virtual-fishing-seminar.eventbrite.com All broadcasts will be held live at 7pm every Thursday evening starting on February 25th. The presentations will encompass a narrated Powerpoint slideshow presentation followed by an interactive Q&A session and product raffle(s). We will be giving away 2 premium gaffs made by LT Marine. One is a flying gaff(NEW) and one is a straight gaff. We will also be raffling off some Costa Del Mar sunglasses. All registered ticket holders will be entered to win! The raffle alone is worth the price of admission!
This particular Zoom broadcasted presentation will be on fishing for bluefin tuna in waters south of Montauk all the way to the Great South Channel. Captain Mark has been fishing these waters commercially and professionally for over 20 years, and has a solid understanding on how to stay on top of this ever evolving fishery. Learn all about the bluefin population around the wrecks south of Block Island and Long Island, and also how to effectively fish around the local dragger fleets. Learn about the recent migratory trends of bluefin tuna, and how essential understanding these fundamentals really is. This will include learning when and where the fish are throughout the season starting in early June and right through the fall months. Learn what jigging techniques , trolling patterns, and bait strategies work best, especially what's working in the here and now. If you fish for tuna around these waters this one is for you. The fishery is a lot different than it was just 5 years ago. This will cover what the latest spreader bars, jigs, lures, and plugs are working, and how to deploy them effectively.
Questions can be texted in by all viewers, and all questions will be answered by the speaker once the presentation is finished. We ask that you please keep your questions clear and concise. There will also be a raffle giveaway(s) during the session. Prizes will come from the sponsor of that night's event. All registered viewers will be assigned a ticket number and entered into the drawing which will be held live. Prizes will then be mailed out to the winners.
These broadcasts will be live only. They will not be available to record, and can only be accessed by registered viewers. All registered viewers will need to use the email account they used when registering to access a purchased event. Tickets can be purchased here on Eventbrite at $25.00 each. This price includes all processing fees. Each of the 7 Zoom featured presentations will have it's own "event" on Eventbrite. Upon registration each ticket holder will be emailed log in access info and instructions on how to get into the online event they purchased. You will need to have a Zoom app to view this event.
FOR ALL OF OUR CUSTOMERS PURCHASING ACCESS TO ANY OF THESE EVENTS...we will be providing you complimentary access to our final virtual broadcast virtual sale tour at J&B Tackle on April 8th. Once you are registered for any of our events, you will receive an access link in your purchase confirmation email. This will allow you to view and access the Episode 7 event page. Once on the page, you will be able to secure access by clicking on the "Get Tickets" button which will walk you through how to get connected. This particular event Episode 7, will encompass a virtualized tour and sale at J&B Tackle. J&B Tackle is the primary retailer partner at the annual Castafari Big Game Fishing Seminar. J&B Tackle is one of the best and biggest tackle centers in the northeast. They have been around for over 30 years for good reason. For this event, they are offering a very exclusive opportunity for all of our event viewers to take part in a one time storewide sale which will highlight some big ticket items and product related to the material featured in our events. Store owner, Kyle Douton, will be hosting this event, and walking everyone through on how to take advantage of this unique opportunity. We will be updating this page and featuring some of the product sales being offered as the event approaches. All viewers will need a one time/one person access code to participate.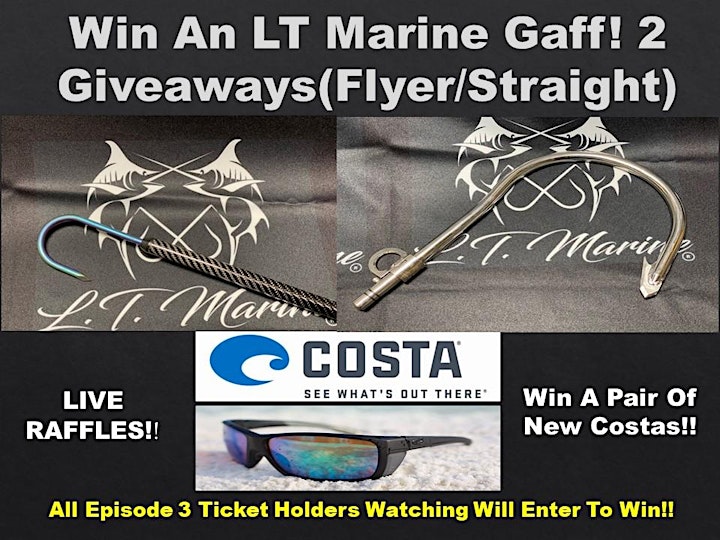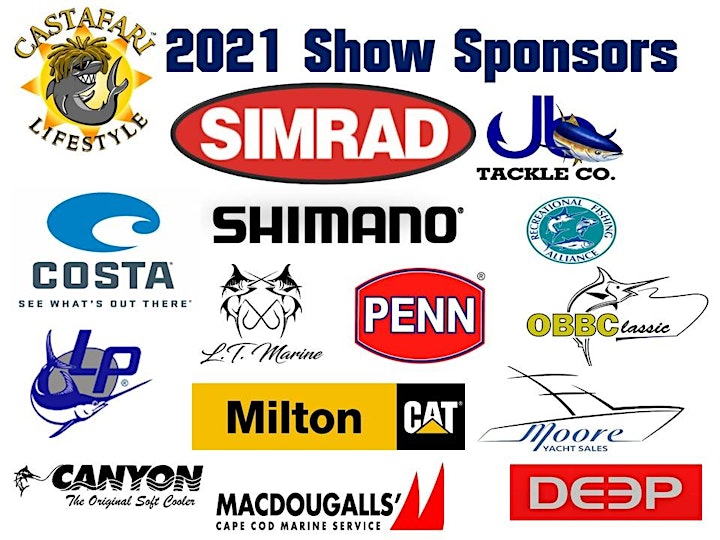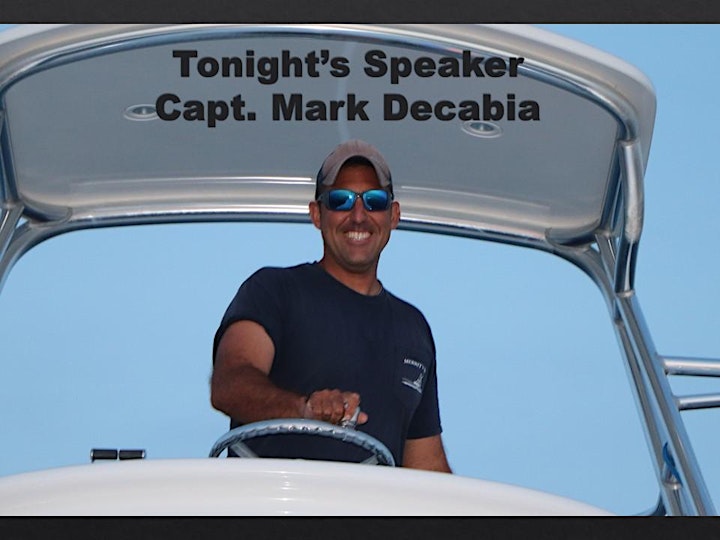 Captain Mark has earned a reputation as one of the more proficient high liners in the northeast. The shear number of bigeye tuna catches alone speaks volumes on Mark's understanding and capabilities. When it comes to bigeye tuna, Mark is undoubtedly one of the best in the game, averaging around 25 per season. He has caught well over 300 bigeye tuna in the northeast canyons, and has consistently been a top producer of giant tuna on his own commercial fishing vessel. For over 15 years Mark has been helming top producing vessels like "Canyon Runner," "Reel Action," and is currently at the helm of the fishing vessel "Rebel."
Mark was recently featured in "In The Bite" magazine as one of the "Top Young Guns Of Sportfishing ." He is also one of the top pro staff team members for Penn Tackle, Simrad, Momoi, Costa Del Mar, and Deep Ocean Apparel. Mark is no stranger to the tournament winners circle. He has secured several tournament wins, including some of the biggest sportfishing events on the east coast, including the Mid Atlantic 500. If you're interested in gaining some very detailed perspective on how to find and catch tuna in the waters south of Montauk and Block Island, this one's for you