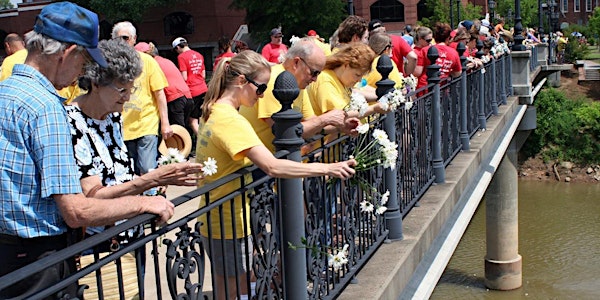 Cast Off Against Cancer Virtual 5K Race
Run or walk anytime, anywhere and raise money for Cancer Navigators! Starting May 11, fee is $25 & racers get a medal.
About this event
Cancer Navigators' Cast Off Against Cancer event is going virtual! The Cancer Navigators office remains open during the COVID-19 Pandemic and we are continuing to serve cancer patients to the best of our abilities. We appreciate your support during this time and hope you enjoy getting some exercise and fresh air while raising money for area cancer patients!
Cast Off Against Cancer provides an opportunity for everyone to get involved to raise funds that make a huge difference in Cancer Navigators' ability to meet an ever-increasing need for supporting financial, emotional, and physical needs of cancer patients. One hundred percent of all event proceeds remain in our community to help provide front-line services to cancer patients. For more information on Cancer Navigators and Cast Off Against Cancer, call (706) 509-5040, visit www.cancernavigatorsga.org, or stop by the office located on the third floor of the Harbin Clinic Cancer Center.
Thank You Cast Off Supporters: Floyd Medical Center, Floyd Polk Medical Center, MSP Attorneys, State Mutual Insurance Company, Heritage First Bank, The UPS Store, Clean Air America, Inc., Harbin Clinic Radiation Oncology, Chattooga County Cancer Support Group