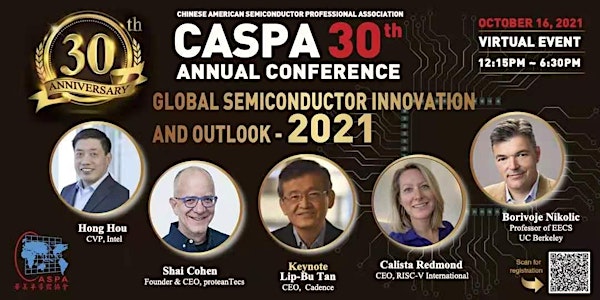 CASPA 2021 Annual Conference: Global Semiconductor Innovation and Outlook
Refund policy
Contact the organizer to request a refund.
Eventbrite's fee is nonrefundable.
CASPA 2021 Annual Conference: Global Semiconductor Innovation and Outlook
About this event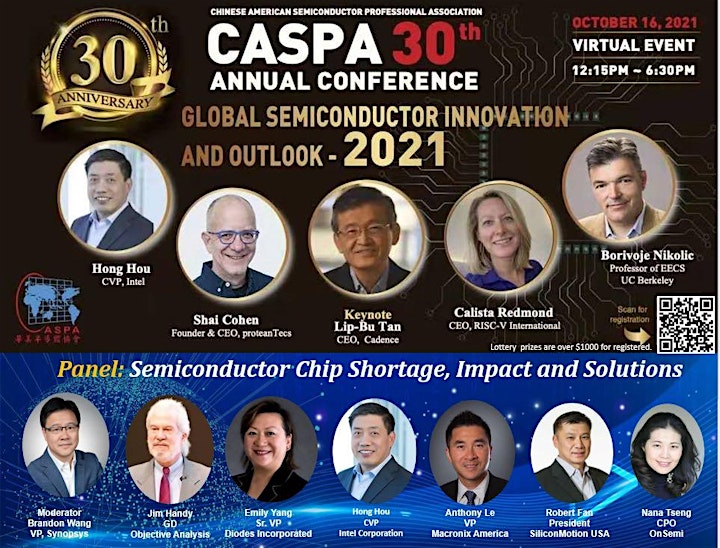 CASPA invites you to attend our 2021 Virtual Annual Conference on Saturday, October 16th, 2021 via Zoom. This Conference is a signature annual event for CASPA and has been well attended by the semiconductor professionals and executives from the Bay Area and worldwide.
Date: October 16th, 2021 Saturday
Venue: Zoom
Time:
12:15pm - 01:00pm PDT Opening and CASPA Leadership Transition
01:00pm - 04:10pm PDT Speaker Sessions + Q&A
04:10pm - 05:00pm PDT Keynote Speech + Q&A by Lip-Bu Tan
05:00pm - 06:30pm PDT Panel Discussion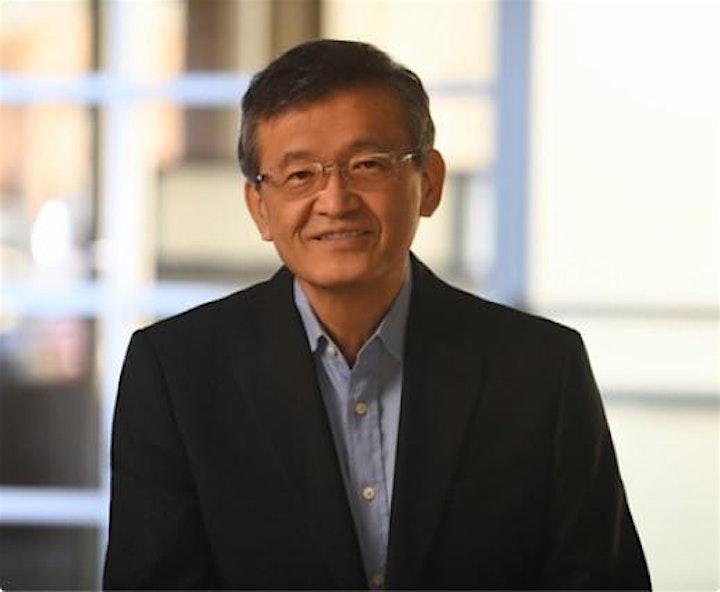 Keynote Speaker: Lip-Bu Tan
CEO, Cadence Design Systems
Chairman, Walden International
Founding Managing Partner, WRVI Capital
Lip-Bu Tan is Founder and Chairman of Walden International ("WI"), a leading venture capital firm managing cumulative capital commitments of $3.6 billion; and Founding Managing Partner of WRVI Capital, a venture capital firm focused on investing in core technology companies. He concurrently serves as Chief Executive Officer of Cadence Design Systems, Inc., and has been a member of the Cadence Board of Directors since 2004. He currently serves on the Boards of Schneider Electric SE (SU: FP) and SoftBank Group (Japan: 9984.T).
Lip-Bu focuses on semiconductor/components, cloud/edge infrastructure, data management and security, and AI/machine learning. With over 35 years of venture capital experience, he led or co-led investments in Advanced Micro-Fabrication Equipment (XSHG: 688012 CH), Aquantia Corporation (acquired by Marvell), Ambarella (NASDAQ: AMBA), Alif, Altair Semiconductor (acquired by Sony), Annapurna Labs (acquired by Amazon), Aptina Imaging (acquired by ONSemi), Beceem Communications (acquired by Broadcom), Berkeley Lights (NASDAQ: BLI), Centillium Communications, CNEX Labs, Credo Semiconductors, Endwave, Fungible, GoPro (NASDAQ: GPRO), Habana Labs (acquired by Intel), HiDeep, Innovium, Inphi (acquired by Marvell), Integrated Silicon Solutions (acquired by a consortium led by Uphill Investment), Katana Graph, Komprise, Leadis Technology, LightBits, MindTree Ltd (NSE: MINDTREE), MetaSwitch Communications (acquired by Microsoft), Montage Technology (XSHG: 688008 CH), Network Peripheral, NuVia (acquired by Qualcomm), Oryx Vision, Premisys Communications, Prosimo, Proteantecs, Quantenna Communications, Inc. (acquired by ONSemi), RF Pixels, S3, SambaNova, Semiconductor Manufacturing International Corp. (XSHG: 688981 CH), Silicon Mitus, SolarEdge Technologies (NASDAQ: SEDG), Tagore Technology, Tilera (acquired by EZchip), Unisem (KLSE: UNI), Vayyar, VDOO, VeriSilicon Holdings (XSHG:688521.SS) and WekaIO.
Lip-Bu received his B.S. from Nanyang University in Singapore, his M.S. in Nuclear Engineering from the Massachusetts Institute of Technology, and his MBA from the University of San Francisco. Lip-Bu currently serves on the Board of Trustees and the School of Engineering Dean's Council at Carnegie Mellon University (CMU), a member of the College of Engineering Advisory Board at University of California Berkeley, Global Advisory Board Member of METI Japan, the Board of Global Semiconductor Alliance (GSA), and a member of The Business Council and Committee 100. He also served as a Trustee of Nanyang Technological University (NTU) in Singapore from 2006 to 2011; the School of Engineering Dean's Advisory Board at the Massachusetts Institute of Technology (MIT), and was a member of the Regent College Board of Governors from 2006 to 2012. Lip-Bu has been named one of the Top 10 Venture Capitalists in China by Zero2ipo and was listed as one of the Top 50 Venture Capitalists on the Forbes Midas List. He was the recipient of GSA's 2016 Dr. Morris Chang's Exemplary Leadership Award. In 2017, he was ranked #1 of the most well-connected executive in the technology industry by the analytics firm Relationship Science.
Speech Title: Fueling the Semiconductor Renaissance
Abstract:
The electronics industry's renaissance continues to drive change and growth in semiconductor design. With the increasing influence of hyperscalers comes a restructuring of the ecosystem as they drive priorities for process nodes, packaging, PCBs, and complete systems. The productivity of designing software for intelligent systems is an increasingly important bottleneck. Data analytics are a vanguard of this wave of change, and Cadence is a key enabler of the technologies fueling the innovation.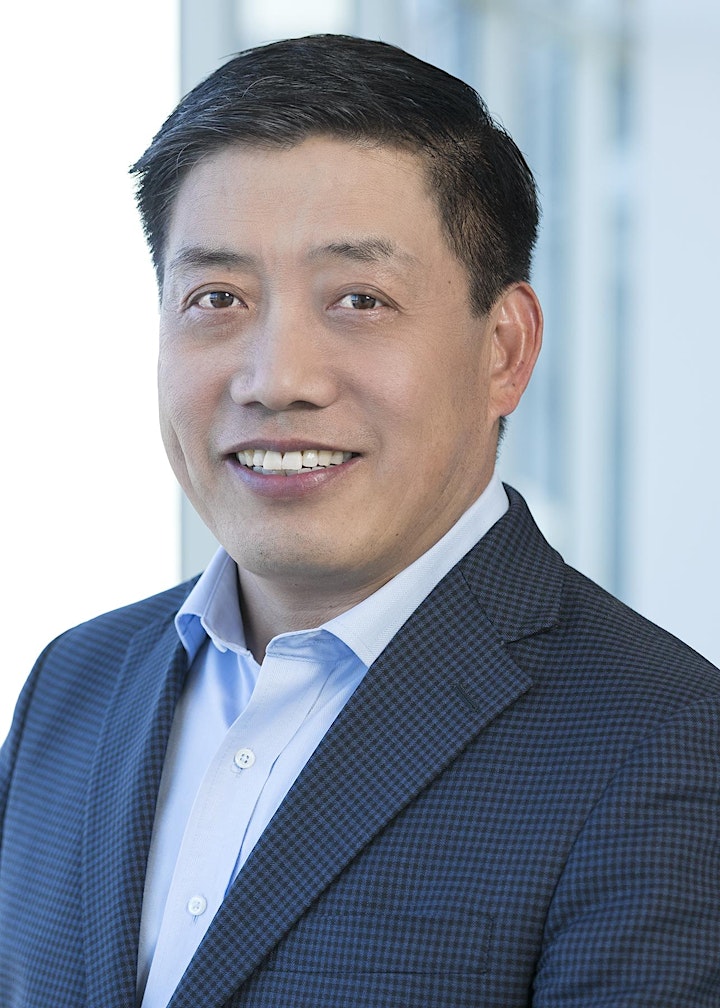 Hong Hou
Corporate Vice President and GM of Connectivity Group
Intel Corporation
Hong Q. Hou is Corporate Vice President and General Manager of the Connectivity Group at Intel Corporation. He joined Intel in 2018, and his Group is responsible for delivering leadership hardware, software, and system products and technology, including Ethernet NICs and controllers, infrastructure processor units, Ethernet switches, silicon photonics, and high-performance fabrics.
Hong has extensive technical and executive-level experience in the compound semiconductor and fiber-optic communication industries. Immediately prior to joining Intel, he was Executive Vice President and Chief Technical Officer for Fabrinet (NYSE: FN), an optical and electro-mechanical process technologies and manufacturing company. Prior to that, he served as President, Chief Executive Officer and a member of the board of directors of Emcore Corporation (NASDAQ: EMKR), a leading provider of compound semiconductor-based components and subsystems for the broadband, fiber optic, satellite and terrestrial solar power industries.
Early in his career, he conducted research at AT&T Bell Laboratories and Sandia National Laboratories on semiconductor materials and devices. Hong holds a bachelor's degree in Electronics Science from Jilin University, China and a Ph.D. in Electrical Engineering from the University of California, San Diego.
Silicon Photonics: An Ideal Integrated Platform for Optical Connectivity, Sensing, and Other Applications
Abstract:
It has been a long sought-after dream to integrate optoelectronic, photonic and electronic components monolithically to achieve enhanced and enabling capabilities. Silicon photonics has demonstrated such a promise through the development over the past two decades. Thousands of optical components are integrated on one chip, mass produced on 300-mm CMOS lines, and fully burned-in and tested at a wafer level. Pluggable optical transceivers ranging from 100- 800 Gb/s are in high-volume production and has become the mainstream in data center connectivity between ethernet ports. Hybrid integration and advanced packaging provides an additional degree of freedom in design to achieve higher density, better signal integrity, reduced power consumption, and ultimately the continued scalability of network bandwidth density, performance, and cost. In this talk I plan to provide an overview of the process, device and circuit design, and applications of silicon photonics in areas such as optical transceivers, co-packaged optics, optical IO, and LIDAR.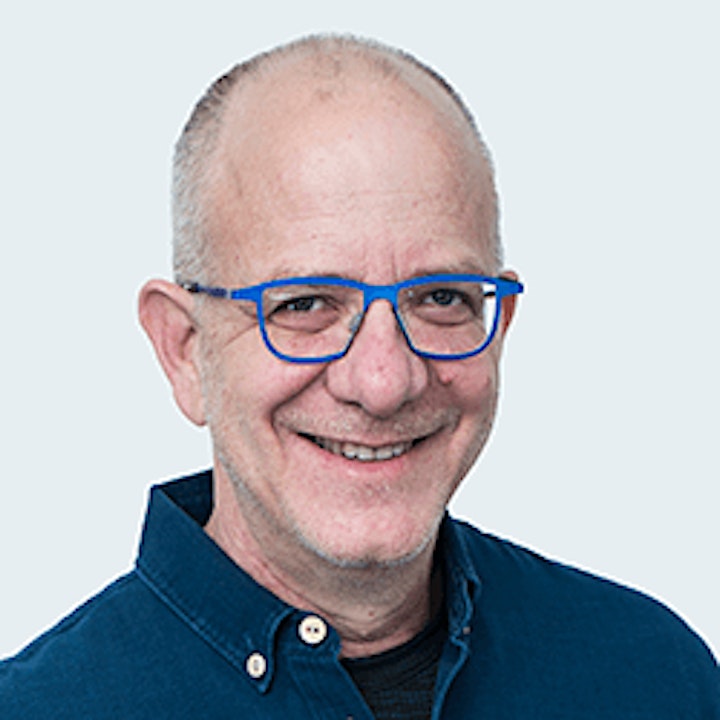 Speaker: Shai Cohen
Co-Founder & CEO of proteanTecs
Shai Cohen is an entrepreneur and industry veteran, with vast experience in building technology companies from the ground up. Prior to founding proteanTecs, Shai co-founded Mellanox (NASDAQ: MLNX), a global leader of end-to-end InfiniBand and Ethernet interconnect solutions for servers and storage. He served as Mellanox's Chief Operations Officer from 2011 and before that as VP of Operations and Engineering, from 1999. While at Mellanox, Shai oversaw all internal operations and production, and co-led the company's research and development activities. He served as a member of the Mellanox Board of Directors from 2015 to 2018. From 1989 to 1999, Shai worked at Intel Corporation, where he was a senior staff member in the Pentium processors department and a circuit design manager in the cache controllers group. Shai holds a B.Sc cum laude in Electrical Engineering from the Israel Institute of Technology, Technion.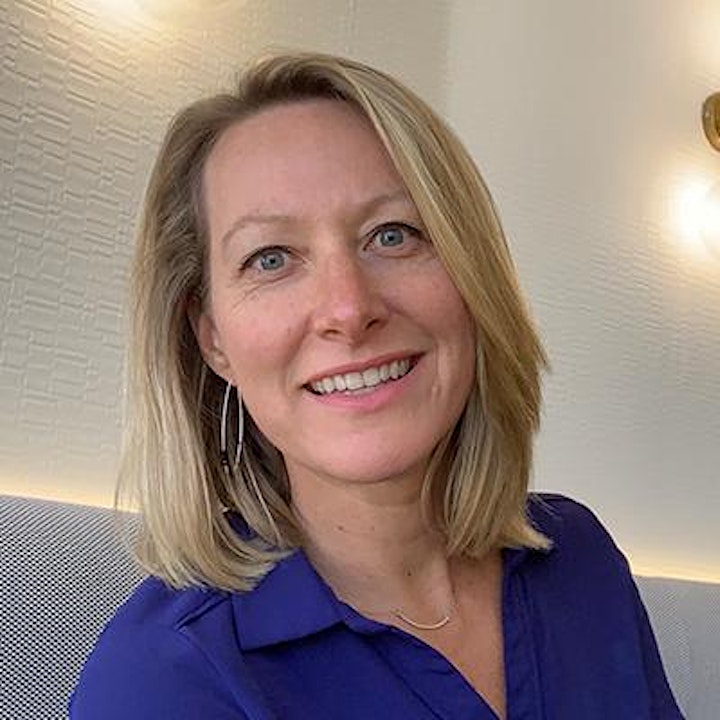 Speaker: Calista Redmond
CEO, RISC-V International
Calista Redmond is the CEO of RISC-V International with a mission to expand and engage RISC-V stakeholders, compel industry adoption, and increase visibility and opportunity for RISC-V within and beyond RISC-V International. Prior to RISC-V International, Calista held a variety of roles at IBM, including Vice President of IBM Z Ecosystem where she led strategic relationships across software vendors, system integrators, business partners, developer communities, and broader engagement across the industry. Focus areas included execution of commercialization strategies, technical and business support for partners, and matchmaker to opportunities across the IBM Z and LinuxOne community. Calista's background includes building and leading strategic business models within IBM's Systems Group through open source initiatives including OpenPOWER, OpenDaylight, and Open Mainframe Project. For OpenPOWER, Calista was a leader in drafting the strategy, cultivating the foundation of partners, and nurturing strategic relationships to grow the org from zero to 300+ members. While at IBM, she also drove numerous acquisition and divestiture missions, and several strategic alliances. Prior to IBM, she was an entrepreneur in four successful start-ups in the IT industry. Calista holds degrees from the University of Michigan and Northwestern University.
Speech title: RISC-V: The open Era of Computing
abstract:
RISC-V has achieved global momentum across the full range of compute. We'll discuss the important strategic reasons for RISC-V as the foundation for an open and collaborative approach to semiconductors as well as the growing opportunities across industries and around the world.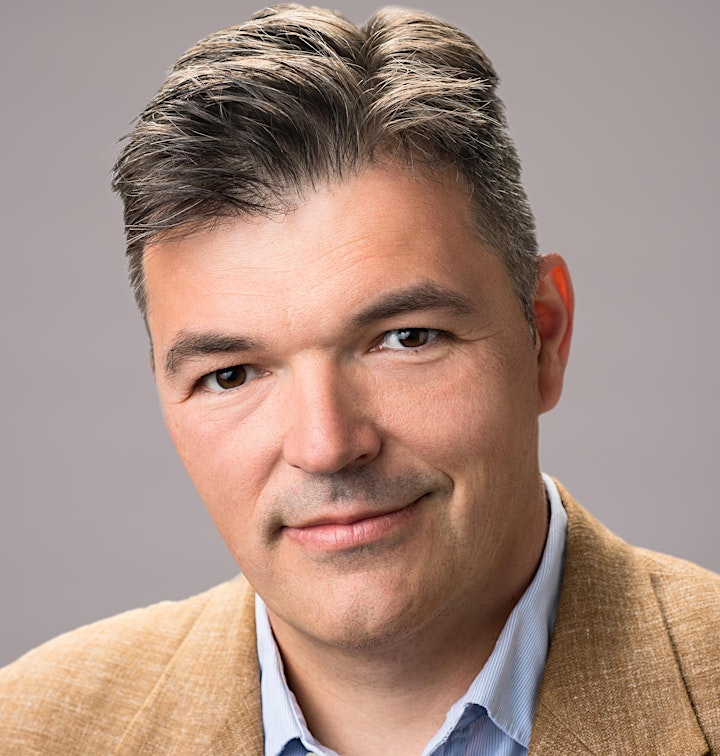 Speaker: Borivoje Nikolic
Professor of EECS at UC Berkeley,
Institute of Electrical & Electronics Engineers (IEEE) Fellow,
IEEE Electron Devices Society (EDS) Fellow
Prof. Nikolic received the Dipl.Ing. and M.Sc. degrees in electrical engineering from the University of Belgrade, Serbia, in 1992 and 1994, respectively, and the Ph.D. degree from the University of California at Davis in 1999. He lectured electronics courses at the University of Belgrade from 1992 to 1996. He spent two years with Silicon Systems, Inc., Texas Instruments Storage Products Group, San Jose, CA, working on disk-drive signal processing electronics. In 1999, he joined the Department of Electrical Engineering and Computer Sciences, University of California at Berkeley, where he is now a Professor. His research activities include digital and analog integrated circuit design and VLSI implementation of communications and signal processing algorithms. He is co-author of the book Digital Integrated Circuits: A Design Perspective, 2nd ed, Prentice-Hall, 2003. Dr. Nikolić received the NSF CAREER award in 2003, College of Engineering Best Doctoral Dissertation Prize and Anil K. Jain Prize for the Best Doctoral Dissertation in Electrical and Computer Engineering at University of California at Davis in 1999, as well as the City of Belgrade Award for the Best Diploma Thesis in 1992. For work with his students and colleagues he has received the best paper awards at the IEEE International Solid-State Circuits Conference, Symposium on VLSI Circuits, IEEE International SOI Conference, European Solid-State Device Research Conference, and the ACM/IEEE International Symposium of Low-Power Electronics.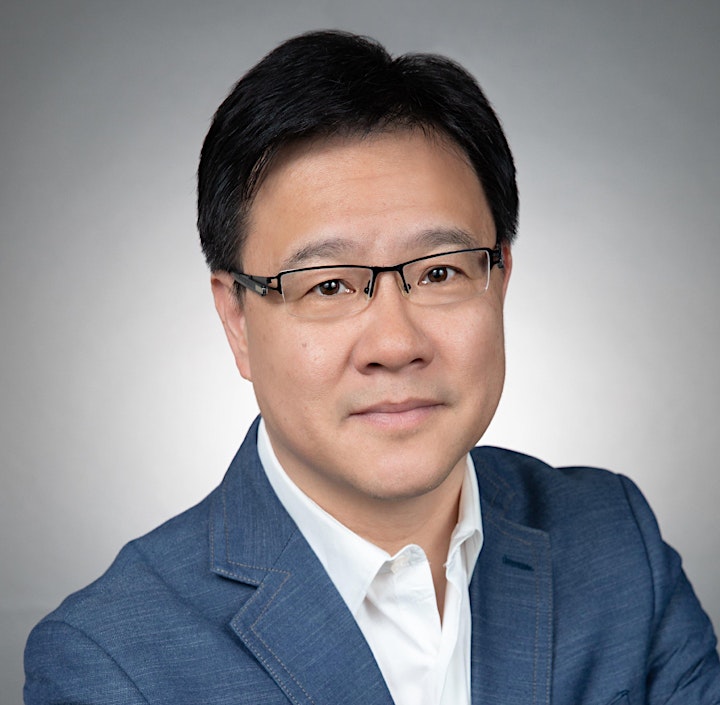 Panel Topic: Semiconductor Chip Shortage, Impact, and Solutions.
Moderator: Brandon Wang. VP, Synopsys.
Brandon Wang Brandon Wang is a Vice President at Synopsys, overseeing corporate level growth strategies, including M&A, strategic partnerships, and new ventures. Prior to that, he served various senior roles at Cadence and ARM in chief strategy office, marketing, solution engineering and R&D.
An Electrical and Computer Engineer by training, Brandon holds 10 patents, and has published at 20+ IEEE conferences, in journal papers and invited talks; He also has an MBA degree from the Wharton School at the University of Pennsylvania.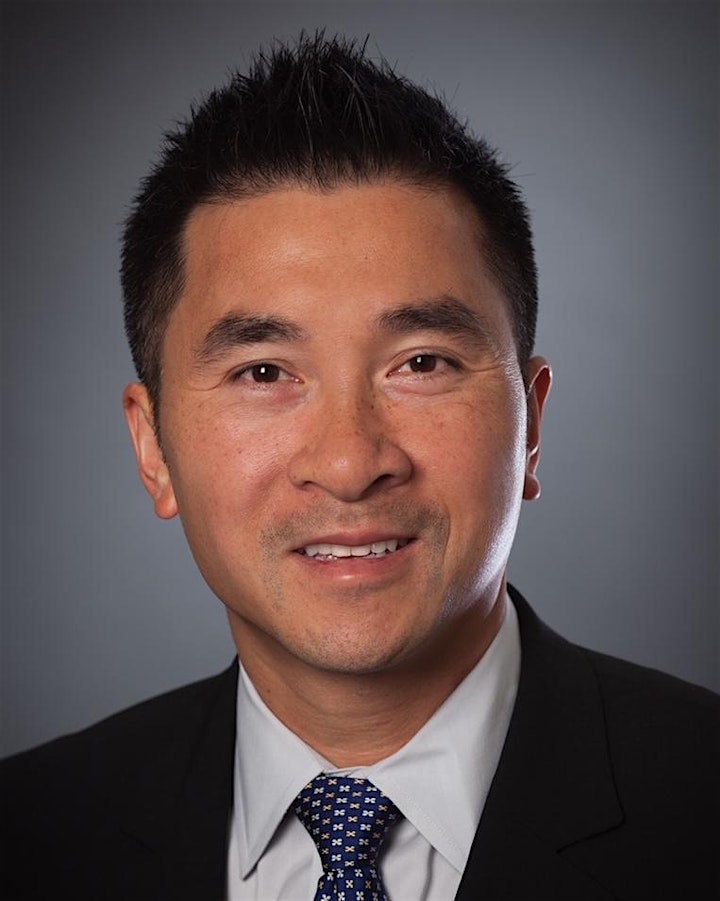 Anthony Le. VP of Marketing, Macronix America.
Anthony Le is Vice President of Marketing at Macronix America, a leading integrated device manufacturer in the non-volatile memory market with a full range of NOR Flash, NAND Flash, and ROM products. Anthony is in charge of analyzing marketing strategy for Macronix's automotive business; leading the Global Ecosystem Team at Macronix that manages relationships with chipset, EDA and software partners; and developing global marketing strategies that include marketing communications, segment marketing, product marketing and development, and technical marketing.
He previously worked at Spansion (now Infineon) as senior director of segment marketing; Winbond as senior director of industrial and automotive marketing; Xilinx; and Hyundai Electronics America (now SK Hynix).
Anthony holds a BSEE degree from the University of California, Davis, and an MBA degree from University of Phoenix.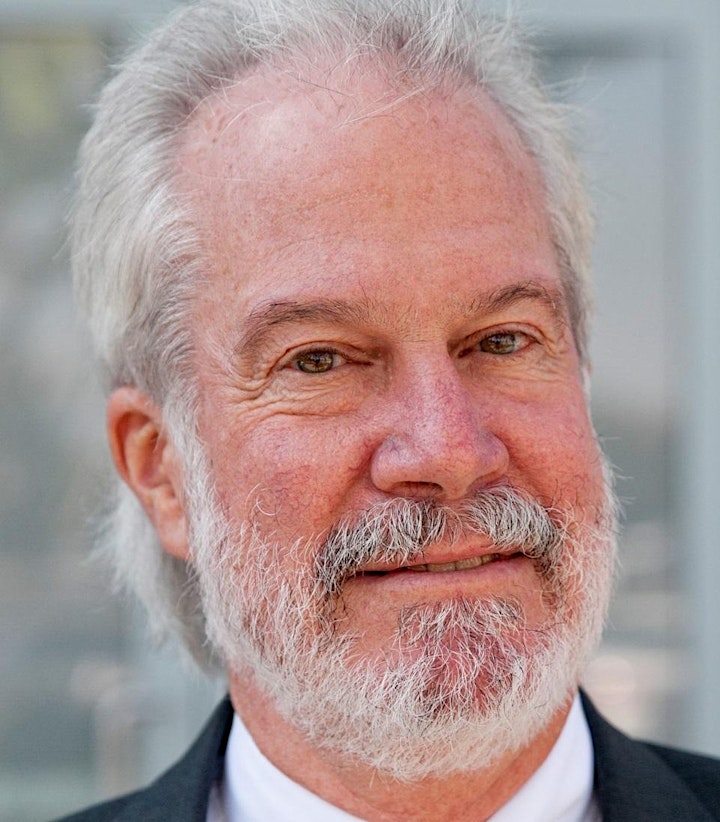 Jim Handy
A widely recognized semiconductor analyst, comes to Objective Analysis with over 30 years in the electronics industry including 14 years as an industry analyst for Dataquest (now Gartner) and Semico Research.
His background includes marketing and design positions at market-leading suppliers including Intel, National Semiconductor, and Infineon.
A frequent presenter at trade shows, Mr. Handy is known for his widespread industry presence and volume of publication. He has written hundreds of articles for trade journals, Dataquest, Semico, and other prior employers, and is frequently interviewed and quoted in the electronics trade press and other media. Mr Handy writes two Objective Analysis blogs: The SSD Guy and The Memory Guy, and is an occasional contributor to blogs for SmartKarma, EE Times and SNIA's Solid State Storage Initiative.
Mr. Handy has a strong technical leaning, with a Bachelor's degree in Electrical Engineering from Georgia Tech, and is a patent holder in the field of cache memory design. He is the author of "The Cache Memory Book" (Elsevier, 1993), the leading reference in the field. Handy also holds an MBA degree from the University of Phoenix. He has performed rigorous technical analysis on the economics of memory manufacturing and sales, discrediting some widely held theories while unveiling other true motivators of market behavior.
Mr. Handy is on the Advisory Board of the Flash Memory Summit, has served as a member of the Embedded System Conference's Embedded Leader Community, a member of the Mass Storage Technical Working Group of the International Electronics Manufacturing Initiative (iNEMI), the past chair of the iNEMI photovoltaics Product Emulator Group, a member of the Storage Networking Industry Association (SNIA) Solid State Storage Initiative (SSSI), and is a Leader in the Gerson Lehrman Group Councils of Advisors, as well as a member of other expert networks, including AlphaSights, Coleman Research, DE Shaw, DeMatteo Monness, Elliott Advisors, Guidepoint Global, Ridgetop Research, and Tegus Advisors.
Mr. Handy also serves as an expert witness and has been designated an Elite Expert by IMS ExpertServices. His work is detailed in his expert CV which can be downloaded HERE.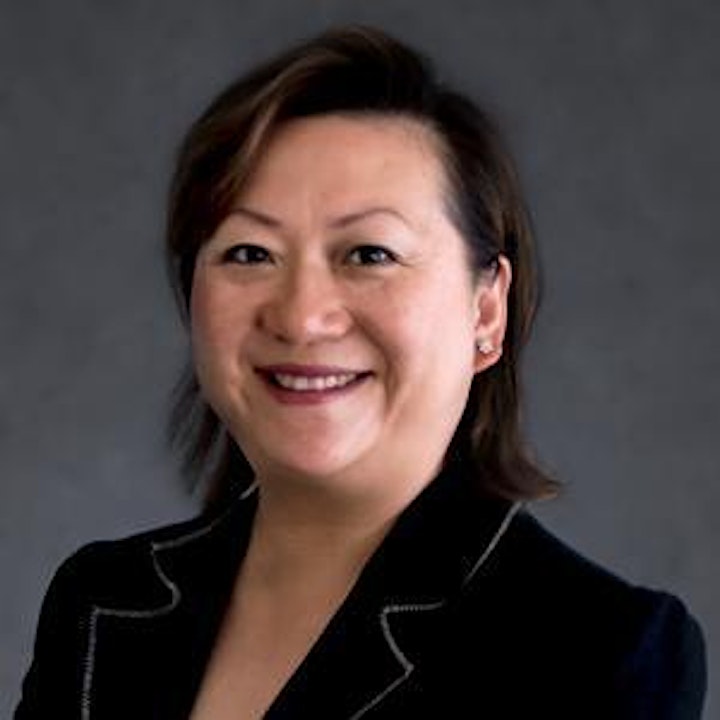 Emily Yang
Senior Vice President,
Worldwide Sales and Marketing, Diodes Incorporated.
Ms. Yang was appointed Vice President of Worldwide Sales and Marketing in 2017 and Senior Vice President in November 2020. She has been with the Company since the acquisition of Pericom Semiconductor Corporation in 2015, where she was Vice President of Global Sales. Prior to that, she held a number of sales management positions with Pericom since 1998, including: VP of Sales, NAEU, Contract Manufacturing Sales Director, Western Regional Sales Director, and Strategic Account Sales Director covering Asia, North America, and Europe. Ms. Yang holds a bachelor's degree in Economics from the University of Toronto.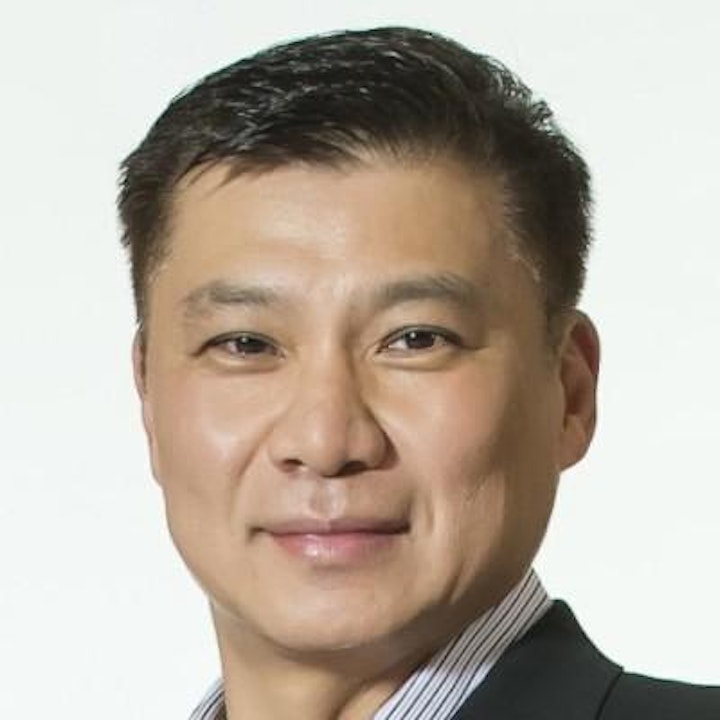 Robert Fan. President, SiliconMotion USA
Robert Fan is the President of Silicon Motion Inc. U.S.A. managing the business in the U.S. and Europe regions for Silicon Motion Inc. (NASDAQ: SIMO) – a world leader in NAND storage controller solutions. In this role, Robert oversees Sales, Marketing, Engineering and G&A functions while growing the business at 35% CAGR for the past eight years. He is also responsible for corporate Marcom/PR, strategic partnerships and investments, and serves as the General Manager of the burgeoning graphics product line. Prior to Silicon Motion, Robert served in executive positions at companies such as Spansion, IDT and two IC startups both exited with positive valuations. Robert also spent 9+ years at Intel in sales, marketing, and management positions after four years of design engineering. Robert is currently a board member of Monte Jade Science & Technology Association and volunteers as a mentor in the association's esteemed mentorship program. Robert advises startup companies and also speaks publicly on subjects ranging from technology, semiconductor market, leadership and sales. He holds a BS in Electrical Engineering from the U.C. Berkeley, MSEE from Santa Clara University, and completed the General Management Executive Program at the University of Texas McCombs School of Business.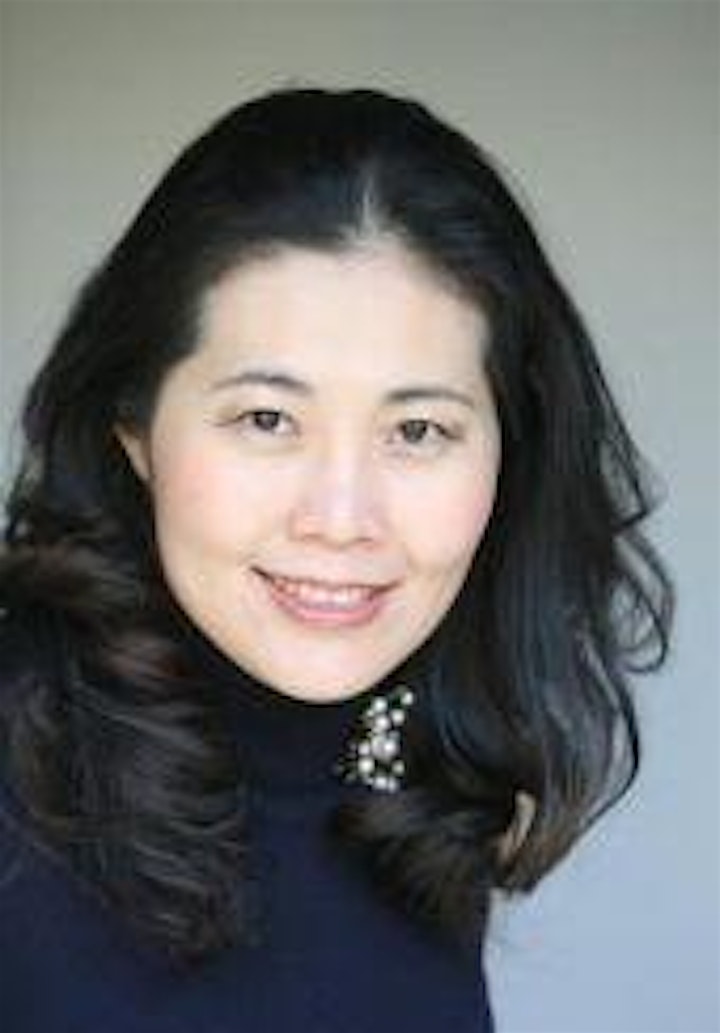 NANA TSENG
Chief Procurement Officer of onsemi
Nana Tseng is Chief Procurement Officer of onsemi, a leading semiconductor company rooted in the combined heritage of Motorola and Fairchild. Today, onsemi is driven to innovate intelligent power and sensing solutions serving a global market. In her role, she is responsible for the procurement and supply partnership strategy covering all spectrums of the Company's spend, from direct, indirect materials to corporate services. Prior to joining onsemi, she was the Vice President of Sales at Advanced Semiconductor Engineering (ASE), the world's largest provider of independent manufacturing services in assembly and test. Her passion in this industry comes from working with innovative companies committed to bringing the next revolutionary technology to the market.