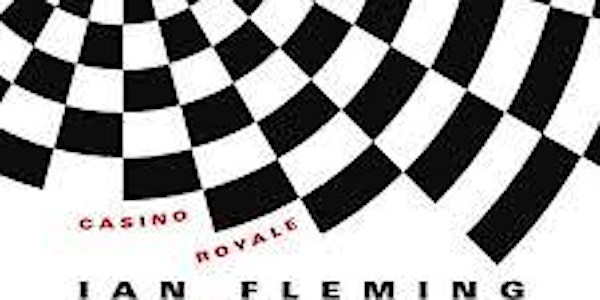 Casino (Not) Royale
By Ubar Grotto, Venerable Prophet
Date and time
Sunday, September 22, 2019 · 5 - 8:30pm EDT
Location
Funk Brewing 28 South Market Street Elizabethtown, PA 17022
Description
UBAR, James UBAR...be your best James UBAR on Sunday, September 22nd, 2019.
Remember your non-digital Prophets. Those Prophets that are computer impaired.
Parody of the original James Bond novel introducing the famous spy to the world. James Bond, Ian Fleming's Agent 007 inspired a number of film spies of the genre.
Please honor the cut-off of Monday, September 16th, 2019, Or you may need to order off the menu.
Come out as your best "James UBAR'. Dress the part as you envision it is or should have been.
Or, come as one of SMERSH's most deadly operatives. Book and movie are available where books and movies are for sale.
Your evening menu could include food and drink. Meal cost is $20.00.
Menu: Caprese style appetizer, chicken cordon funk, buttered green beans, whipped creamy chive potatoes, and a dessert.

Official start time is at 5 PM in the back bar. You've been there before. Funk Brewing Company specializes in IPA's. They also have a selection of wine and liquor from around the great state of Pennsylvania.
The evening buffet will begin at 6 PM, followed by our meeting.
Parking is available in the front (no meters on Sunday), in the back library lot and other parking areas in the back of Funk.
Registration cut-off is Monday, September 16th, 2019, at 6 PM. Don't put this off. Please adhere to the cut-off. Funk needs to know our numbers for ordering the food. Meal cost is $20.00.
Please call me with concerns or if I made an error on this invite.
Share this event on Facebook and Twitter. We hope you can make it! Prost, Venerable Prophet "Laser".