Description
Join us for an elegant evening at Maison & Jardin for our Annual Meeting and Casino Night Gala! Tickets are 1 for $60 or 2 Tickets for $100! Sponsorship opportunities are available!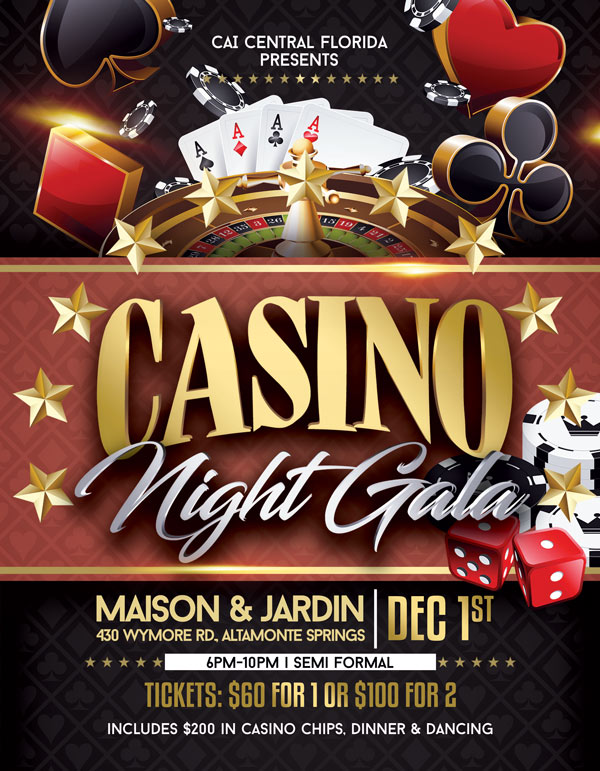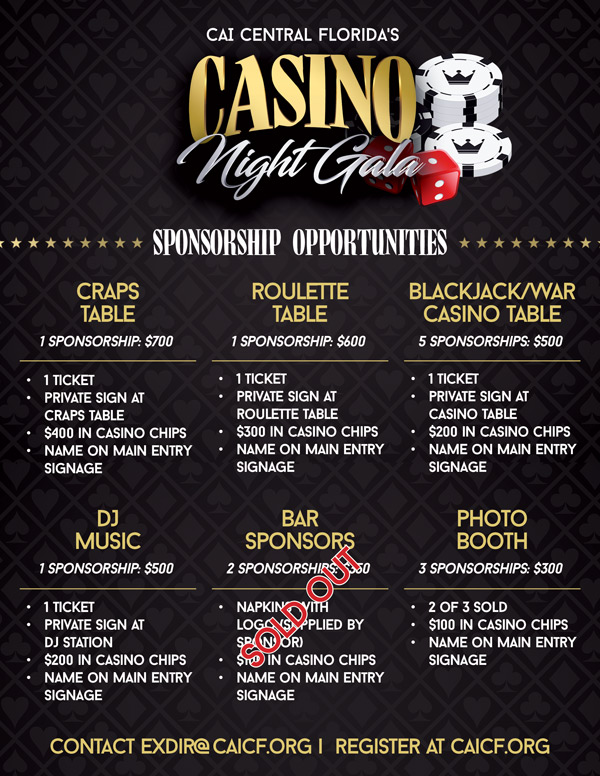 ---
Photo Release Waiver
When you register for this event, you will be prompted to accept the following Photo Release Waiver:
By checking the "yes" option, I hereby authorize CAI Central Florida Chapter to use photographs or video images of me or my property and authorize them, licensees, legal representatives and transferees to use and publish (with or without my name, company name, or with a ficticious name) photographs, pictures, portraits, video, or images herein described in any and all forms and media and in all manners including composite images or distorted representations, for the purposes of publicity, illustration, commercial art, advertising, publishing (including publishing in electronic form on CDs or internet websites), for any product or services, or other lawful uses as may be determined by CAI Central Florida Chapter. I further waive any and all rights to review or approve any uses of the images, any written copy or finished product.