Casino in downtown Toronto? WTF?!?

Thursday, 31 January 2013 at 6:00 PM (EST)
Event Details
Casino in downtown Toronto? WTF?!?
There's been a lot of talk about the value of a Toronto casino. What are the economic benefits and the social costs? 
If you're interested in finding out, join us and learn about whether it's a sure bet or a risky gamble. 
Learn from a panel of some of Toronto's most in-the-know pundits will explain the context, issues and rationale about having a casino in Toronto's downtown, and what options are still on the table for Torontonians.  
Prior to the panel, breakout sessions will allow you to connect and collaborate with others to raise your own ideas about what direction Toronto needs to go in -- and how its citizens can get the politicians there.
Panelists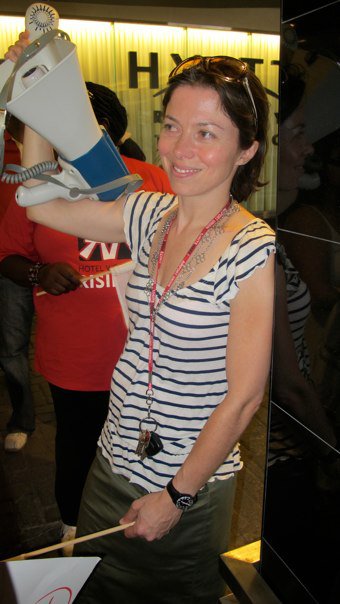 Lis Pimentel
Lis Pimentel is the President of UNITE HERE Local 75 and has worked as an organizer for UNITE HERE International Union since 1999 in various jurisdictions throughout North America. She has worked in university, gaming, and hotel organizing in the United States and Canada. She has trained dozens of organizers and rank-and-file workplace leaders through organizing drives, bargaining, strikes, lockouts and other mobilization campaigns as part of UNITE HERE's Hotel Workers Rising movement. UNITE HERE represents over 300,000 hospitality workers in hotels, food service and gaming throughout North America.
---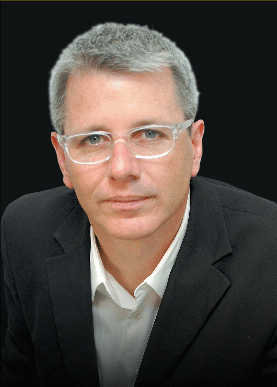 Adam Vaughan
Adam Vaughan is serving his second term as the Toronto City Councillor for Ward 20, Trinity-Spadina.  Vaughan is successfully championing innovative public policy initiatives to create more family-sized housing, new arts space and affordable housing. Vaughan's approach to development and community engagement is reforming the City's planning process, which includes early community consultation for development proposals - an idea which has been widely praised for its effectiveness.  
As part of Vaughan's responsibilities as Councillor he also serves as a member of the Toronto East York Community Council, Planning and Growth Management Committee, as Chair of the Disability Issues Committee, and as a board member for the Toronto Preservation Board, The Art Gallery of Ontario, Harbourfront Centre, and a host of other community-based agencies.
---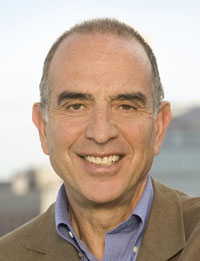 Ken Greenberg - 
@K

GreenbergTO
Ken Greenberg is an architect, urban designer, teacher, writer, former Director of Urban Design and Architecture for the City of Toronto and Principal of Greenberg Consultants. For over three
decades he has playe
d a pivotal role on public and private assignments in urban settings throughout North America and Europe, focusing on the rejuvenation of downtowns, waterfronts, neighborhoods and on campus master planning, regional growth management, and new community planning. Cities as diverse as Toronto, Hartford, Amsterdam, New York, Boston, Montréal, Washington DC, Paris, Detroit, Saint Paul and San Juan Puerto Rico have benefited from his advocacy and passion for restoring the vitality, relevance and sustainability of the public realm in urban life. In each city, with each project, his strategic, consensus-building approach has led to coordinated planning and a renewed focus on urban design. He is the recipient of the 2010 American Institute of Architects Thomas Jefferson Award for public design excellence and the author of Walking Home: the Life and Lessons of a City Builderpublished by Random House.
---
Moderator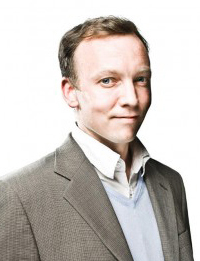 Edward Keenan is a Senior Editor and columnist at The Grid, one of Toronto's weekly city magazines, as well as a Contributing Editor at Spacing Magazine. In addition to writing, blogging, and tweeting about civic issues and how they hit home, he is also the author of "Some Great Idea: Good Neighbourhoods, Crazy Politics, and the Invention of Toronto" - soon to be published by Coach House Books. 
---
Learn, connect, collaborate:
5:45-6:00pm

Registration, meet & greet

Come early to get your name tag, figure out what this #TOPoli hashtag is all about, meet fellow #TOPoli citizens and the panelists, and find out more about what is happening in Toronto Politics from our partners and their information tables.

6:00-7:00pm

Welcome & Group Discussion

Doug Bastien (@DBast) will kick off the event, followed by a group discussion facilitated by Cameron Macleod (@C_9) on the topic of a Casino in downtown Toronto: what are the main issues, main concerns, and burning questions?

All participants welcome, from all points on the political spectrum. The group discussion is intended as an initial way to share opinions and view for the panelists to address. 

7:15-7:30pm




Primer Presentations

Bookies on bicycles? A quick look at the context for Toronto's Casino decision by Rowan Caister (@RowanCaister). 

7:30-8:45pm




Panel Group discussions

Panelists will be introduced and talk briefly for up to 4 minutes before joining other panelists for a group discussion. 

Panelists will engage with each other in a moderated discussion on key topics. 

Participants can submit questions for the panel via Twitter and email, questions will be posed to the panelists for approximately 20 minutes.

8:45 - 9:00pm

Community announcements

Participants are invited to give 1-minute announcements about the projects and initiatives happening in Toronto Politics. 

9:00pm-on

Open discussion

Feel free to stay around and continue the conversation!
This event is interactive! 
Bring your laptop & smartphone: there is wifi - please join us to and live-tweet the event. Follow along with twitter (hashtag: #TOPoliWTF), ask questions, and even order a beer via twitter via @TOPoliBar!
Please note this event is being videotaped and photographed and will be posted online.
Information table
Do you have information to share with engaged, collaborative and innovative citizens participating in this event? Bring it! There will be a collective information table for you to place your material for sharing (please pick up remaining literature before you leave!)
 
Community group tables
A limited number of tables are available for community groups (activism, advocacy, awareness). Please contact us. You can also lead a table discussion following the panel discussion. You can submit your mention online here.
 
Beverages: Beer, coffee and other drinks.
The Tranzac will be serving beer, coffee and other drinks for all your thirsty needs. This is how we pay for the space. Please note: food is not available, but you can bring your own. 
About the series
Our events focus on important topics of Toronto politics because we care, because we want to know more about the topics, and because we want to connect with each other. 
Sponsors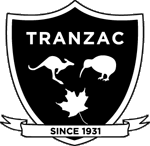 Attendee List
Sort by:

Date

|

First Name
When & Where

Tranzac
292 Brunswick Avenue
Toronto, Ontario
Canada

Thursday, 31 January 2013 at 6:00 PM (EST)
Add to my calendar
Organizer
We are a bunch of local politics nerds who love this city, want to improve it and always want to understand it better. We want you to join us and be one of us.
Follow on twitter: @TOPoli_ca