Cash Flow Game Club Gathering #18: BKK (GMI Graduates)

Saturday, December 9, 2017 from 2:00 PM to 4:00 PM (Indochina Time Thailand Time)
Event Details
Cash Flow Game Club Gathering - Bangkok by RSE Team (Genius Minds Thailand)
มินิเวิร์คช็อป "Cash Flow Game" แบบต้นฉบับจาก Robert Kiyosaki ผู้คิดค้นเกมส์และผู้เขียนหนังสือ "พ่อรวยสอนลูก" (Rich Dad Poor Dad) โดยคลับของเราจะใช้หลักการในการเล่นบอร์ดเกมของโรเบิร์ตโดยตรง เพื่อให้ทุกคนมีทัศนคติที่ถูกต้องเกี่ยวกับการเงิน การลงทุน ทุกความรู้สามารถนำไปใช้ได้จริงในชีวิตประจำวัน
ระบบของเราได้รับการออกแบบโดย Coach Jacky Cheng ซึ่งท่านได้รับการ train ตรงจาก Robert Kiyosaki สมัยที่ Robert นำ Cash Flow Game เข้ามาที่เอเซียในปี 97
สิ่งที่ท่านจะได้เรียนรู้และลงมือทำในห้องสัมมนา
1.ได้เล่นเกมส์และรู้จักผู้เข้าร่วมสัมมนา สร้าง Network & Connection
2.แบ่งปันการเรียนรู้ / ประสบการณ์ และค้นพบแนวทางการนำไปใช้ในชีวิตจริง
วันที่:  วันเสาร์ที่ 9 ธันวาคม 2560
เวลา: 14.00 - 16.00 น. (เริ่มลงทะเบียน 13.50 น. เป็นต้นไป)
สถานที่จัด: McDonald's (แมคโดนัลด์) อัมรินทร์พลาซ่า ชั้น 1 (BTS ชิดลม) 
แผนที่: https://goo.gl/xB77Et

ค่าบัตร:
- เข้าฟรีสำหรับ Member Club
- 280 บาท สำหรับผู้ที่เคยเข้าร่วมสัมมนาอื่นๆของ Coach Jacky Cheng มาก่อน
- 400 บาท สำหรับบุคคลทั่วไป
ตรวจสอบเวลาการจัด Cash Flow Game Club รอบอื่นๆ ได้ที่
หมายเหตุ: สำหรับช่องทางการจ่ายเงิน ท่านจะได้รับการติดต่อจากทีมงาน (Line, มือถือ) หลังจากที่ได้ลงทะเบียนแล้ว 
สอบถามข้อมูลเพิ่มเติมได้ที่ Line: @rsebkk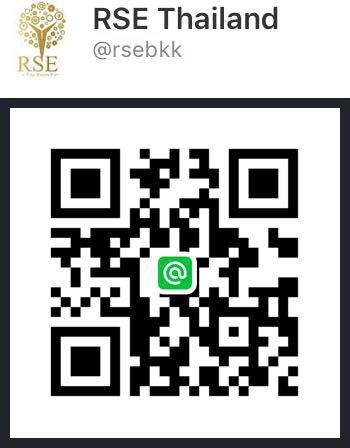 When & Where

McDonald's Restaurant
502 Amarin Tower, Ploenchit Rd.
Lumpini, Phatumwan.
Bangkok 10330
Thailand

Saturday, December 9, 2017 from 2:00 PM to 4:00 PM (Indochina Time Thailand Time)
Add to my calendar
Organizer
Genius Minds International specialises in equipping individuals with skills and systems to awaken the geniuses within them and maximize their potential in all aspects of their lives. With the help of dedicated world class trained trainers and coaches, participants will be motivated and inspired to succeed both academically as well as morally and socially to become effective leaders in their communities. They will be encouraged and enabled to ACT on what they have learnt.
They are expanding their passion to continue awaken more geniuses within for the people in Asia. Currently in Malaysia, Thailand, Vietnam and so on.