Case Studies in Ethics-II: Insights of an Expert Witness
Sales Have Ended
Ticket sales have ended
Please remember to bring your license numbers to receive CE credits.
Sales Have Ended
Ticket sales have ended
Please remember to bring your license numbers to receive CE credits.
Description
A two-hour Continuing Education Program
Presented by
Society of Financial Service Professionals – North Jersey Chapter
Thursday, December 14, 2017
Breakfast: 8:30am
Session: 9:00am - 11:00am

Cost: Member $10 / Non-Member $20

Cafe at Plaza II
354 Eisenhower Parkway
Livingston, NJ 07039
This meeting qualifies for TWO hours Ethics CE for licensed NJ life insurance producers.
This meeting will also qualify for General CPE, General CFP & PACE continuing education credits
Course Abstract: Ethics is not just treating your clients properly: Ethical lapses have real-world consequences. This seminar examines ways that life insurance producers can and do get into ethically challenging situations. It also deals with what producers can do to create an ethical and legal transaction and to protect themselves if the client becomes litigious.
Attendees of this two-hour seminar will learn:
The nature of cases likely to be litigated
Elements of sophisticated transactions that illustrations are not likely to show
Is it defensible to rely solely on the expertise of insurance carriers?
How to properly back-date life insurance policies…and how to explain it to a client
How to vet popular advanced strategies to protect your client…and yourself
Presented By: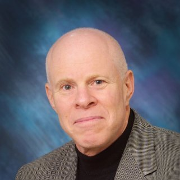 Richard L. Harris helps professionals and their clients regarding life insurance. He does fee-only consulting; how to structure insurance to maximize tax and other benefits; helps people decide if life insurance is appropriate; and if insurance makes sense, helps in product selection, structuring, and getting the best results when underwriting. He does the last on a contingency basis. He is considered to be one of the most knowledgeable people in the life insurance-estate planning field. Richard is also known for his pragmatism, creativity, integrity, independence, and helpfulness.
With more than 40-years experience, Richard is an expert in:
• Life insurance products
• Uses of life insurance including
o Estate, gift and generation-skipping
o Income tax deferral or elimination
o Business continuation
o International issues
• Estate planning
• Strategies using life insurance including
o Split-dollar
o Premium Finance
o Private Placement Life Insurance and Annuities
o Business continuation plans
• Optimizing life insurance policy performance by managing premiums and gaining maximum tax-advantages
He provides litigation support both forensically and strategically and serves as a consulting and expert witness regarding sophisticated life insurance transactions and standard of care. To date his success rate has been 100% in his clients' favor. He also works with a national appraisal firm in doing both valuation of life insurance policies and receivables related to certain life insurance programs for tax and fiduciary purposes. Richard is a graduate of Long Island University where he majored in Accounting and Literature. He lives in Montclair NJ with his wife Paula. His interests include golf, skiing, making sure their grandchildren have no fun, and he is a failure at growing hair.
Richard's accomplishments include Chair of the Insurance Committee, and Member, Editorial Advisory Board - Trusts & Estates; Contributor - Leimberg Information Systems Inc. email Newsletters –; Member, Editorial Advisory Board - Wealth Strategies Journal; Contributing Editor - Private Wealth Magazine; Professional Expert - WR Newswire An AALU Washington Report; Member Expert Team - Elite Advisor Report; Member, Multi-Disciplinary Teaming Committee - National Association of Estate Planners & Councils; Board Member - Northern NJ Society of Financial Services Professionals; New York City Society of Financial Services Professionals - Board Member: and he is listed in the 27th Edition, Who's Who in Finance and Industry.
He has earned the designations
Chartered Life Underwriter (CLU)
Accredited Estate Planner (AEP)
Registered Trust & Estate Practitioner (TEP)
He is a member of the Association for Advanced Life Underwriting (AALU); Committee on Insurance and Financial Planning, American Bar Association Real Property Trusts & Estates Section; Estate Planning Council of Bergen County, Inc.; Estate Planning Section of the American College, Forensic Expert Witness Association, National Association of Estate Planning Councils; Purposeful Planning Institute, New York City Estate Planning Council; the Society of Financial Service Professionals; the Society of Trust and Estate Practitioners (STEP); and the Yale Insurance Group.
He has authored and co-authored books, white papers and advisor-useful materials including:
Advanced Planning with the Ultra-Affluent: A Framework for Professional Advisors; (with Russ Alan Prince) Institutional Investor, 2002
Recognizing the Opportunity: Wealth Management, Estate Planning & Life Insurance; (with Hannah Shaw Grove, Brett Van Bortel and Russ Alan Prince) Charter Financial Publishing Network, 2009
Split-Dollar Life Insurance Arrangements: What Estate Planners Need to Know (with Martin Shenkman), New Jersey Institute for Continuing Legal Education, 2009
Indexed and Annotated Split-Dollar Regulations: §1.61-22 and §1.7872-15 (with Martin Shenkman), 2009
Private Placement Life Insurance – Why you should disregard the "I" word, 2014
He has been published in Trusts & Estates, Estate Planning, Steve Leimberg's Newsletters, Journal of Wealth Management, e Report of American Bar Association Real Property Trust & Estate Law Section, Wealth Strategies Journal, Journal of Practical Estate Planning, Elite Advisor Expert Team Report, WR Newswire, an AALU Washington Report, and Financial Advisor. He also has spoken at numerous events on subjects including Professional Ethics, Life Insurance Valuations, Split-Dollar Arrangements, and Sophisticated Life Insurance Strategies

---


Do you have a colleague, client or friend who can benefit from membership in the SFSP? Bring him/her too! If your potential member joins the Chapter your dues reduce by 20%! Recruit five new members and enjoy free 2017-18 national dues! Click HERE for more information about the Membership Growth Initiative.