Location
Portland Adventist Academy
1500 Southeast 96th Avenue
Portland, OR 97216
Intimate language teacher conference with plenty of time to get to know the trainers and material, in the beautiful Pacific Northwest summer
About this event
Join us for three days of language teacher heaven -- yoga and mindfulness, really good coffee, Voodoo Doughnuts, language labs in the morning where you will be a student of Japanese, American Sign Language, or German, and long, 75-minute sessions and 150-minute workshops in the afternoon, so you can get to know the material in depth.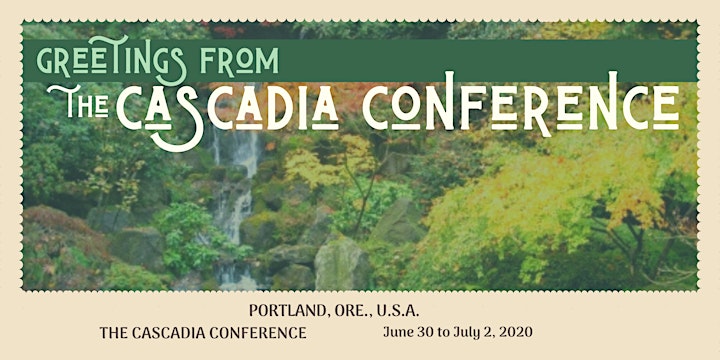 Choose the "Making Language Comprehensible" track or the "Content-Based Instruction" track, and work through a guided pathway that leads you to use more of the language to teach about the content you love.
Both tracks are built around a strong focus on equity and success for all learners.
And, if you want more, you can add on the Pre-Conference Day on Monday, June 29, and go in depth with Kei, Jon, Annabelle, Mike, or Tina.
More staff and details to be announced. Stay tuned!
We love what we do, and we can't wait to share it with you this summer in beautiful Portland, Oregon!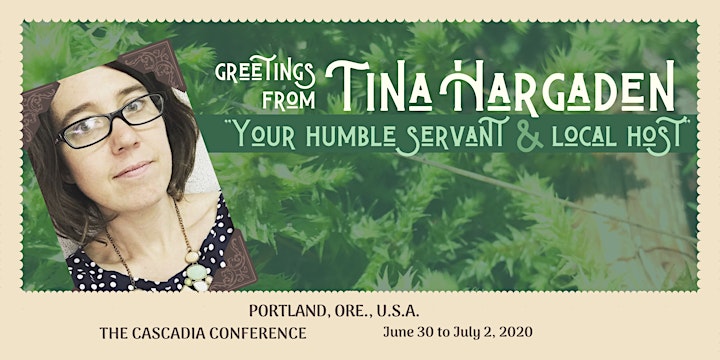 Tina Hargaden loves teaching, and most of all, she loves helping other teachers love teaching more. She has been teaching for a good long time now, and has accumulated some good things to share. Plus, she is entertaining and inspiring, and will get you fired up about being a teacher. She started the Cascadia conference in 2017 to bring the language teacher love to the PNW and to bring the PNW love to visitors from around the country and globe. Tina has lived in Portland for 20 years, and is often moved to tears of gratitude upon returning to her adopted home after traveling away from her beloved hometown, one of the finest places in the world, Portland, Oregon. She is thrilled to welcome her friends and colleagues to the fourth Cascadia conference.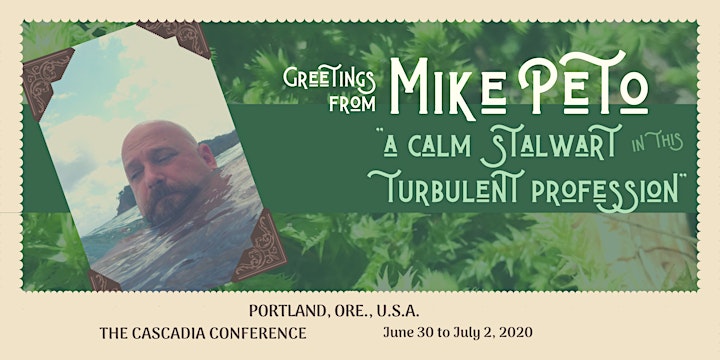 Mike Peto is a man with a vision - helping all teachers engage their students in the language, no matter what their personality type is. He ha written many books for teachers, countless blog posts, and a growing collection of language learner literature, to bring the pleasure of reading to students far and wide. Mike wants nothing more than to help you find your unique voice as a language teacher, and to help more students discover the pleasure of reading. Mike is back for his fourth Cascadia conference, and we are so glad to have him here again.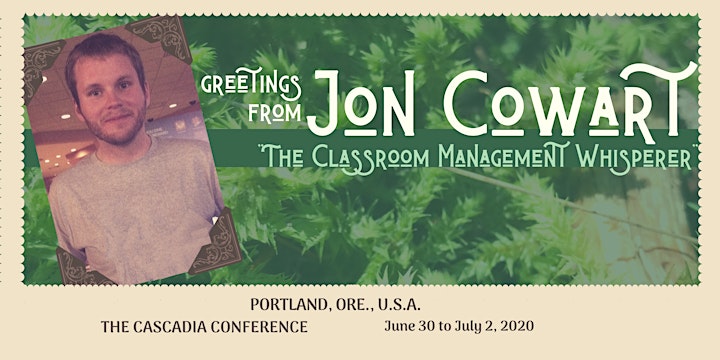 Jon Cowart believes that every teacher can create and maintain a calm, focused learning environment, with the right tools, instructional strategies, and mindset. The author of a recent book on classroom management, and a teacher trainer and administrator at a high school in Texas, Jon has honed his instructional and relationship skills through many years of working with academically-vulnerable, urban populations - and their teachers - in Memphis, TN, and Austin, TX. His calm, gentlemanly demeanor and his practical, concrete, problem-solving approach to improving your classroom relationships have been a balm to many a frazzled teacher's spirit, and have transformed many careers. Jon participated in the first Cascadia conference in 2017, and we have been eager to have him back ever since, because so many language teachers need stronger ways to conduct class so that the communication can flow.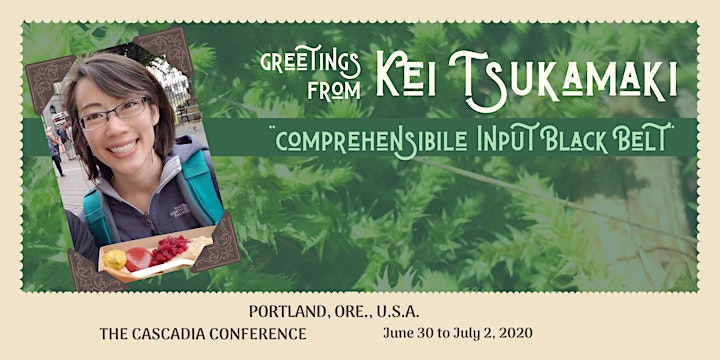 Kei Tsukamaki is a 9th year teacher of high school Japanese. After earning her bachelors' degrees in Japanese and Linguistics at the University of Washington and her Master's in Teaching at Seattle University, she taught Japanese and occasionally 1st year Spanish at Kentlake High School for seven years before moving to Woodinville High School, where she has just finished her second year working to build a fledgling Japanese program. In August 2019, she added her Spanish teaching endorsement and this past year taught Spanish 1 and Spanish 3 in addition to Japanese 1 though AP. Her non-CI areas of interest are meaningful collaboration and thematic unit curriculum. She is the current president of the Washington Association of Teachers of Japanese and an active participant and presenter at WAFLT, COFLT, and ACTFL conferences. Outside the classroom, Kei is a 5th degree black belt in the Japanese martial art of Naginata and is a local instructor, national-level referee, and international-level competitor.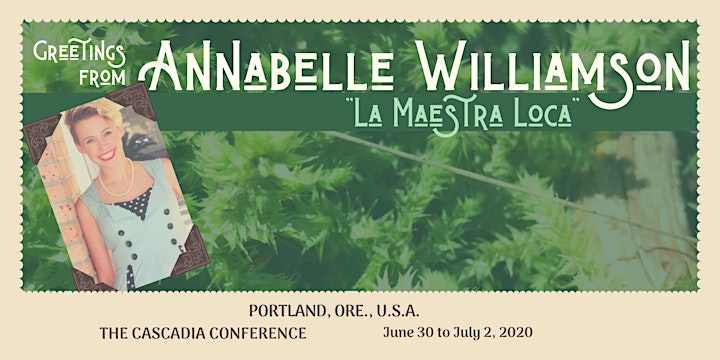 Annabelle Williamson was christened "La Maestra Loca" by her students long ago, but what she is really crazy about is building a positive, inclusive, success-oriented language community that promotes equity and anti-racist education. And there's nothing crazy about that. Annabelle's love of students, of people, of languages, and of life will lift your spirits, and her deep understanding of the nuts and bolts of teaching for communicative competence have touched so many, and we are thrilled to have her back in Portland this summer!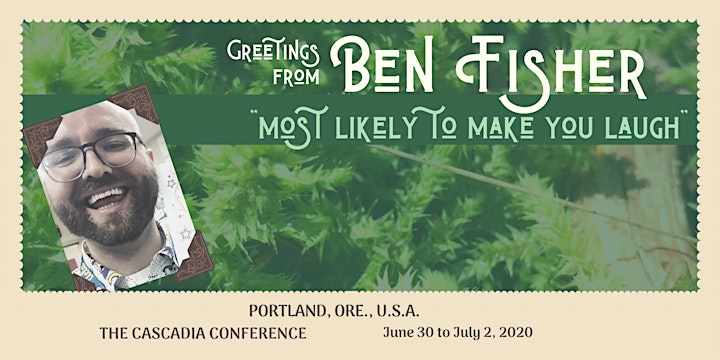 Ben Fisher was literally voted "Funniest Teacher" at his middle school a couple years ago, and you will see why in his very entertaining German class and teacher training sessions. Ben is a Northwest favorite, and his sessions are usually packed at our local, state, and regional conferences. He has worked with school districts and departments to help transition to a more proficiency-oriented approach to language teaching. Known for his quick wit, warm demeanor, and super-interesting patterned shirts, "Bon Ben" will inspire you and show you the brass tacks of getting yourself started teaching in a way that gets your students excited about your language. We love our Ben!