Fun free friendly family Event to shop all the amazing vendors in the Georgia are all in one parking lot location every Saturday!!!
About this event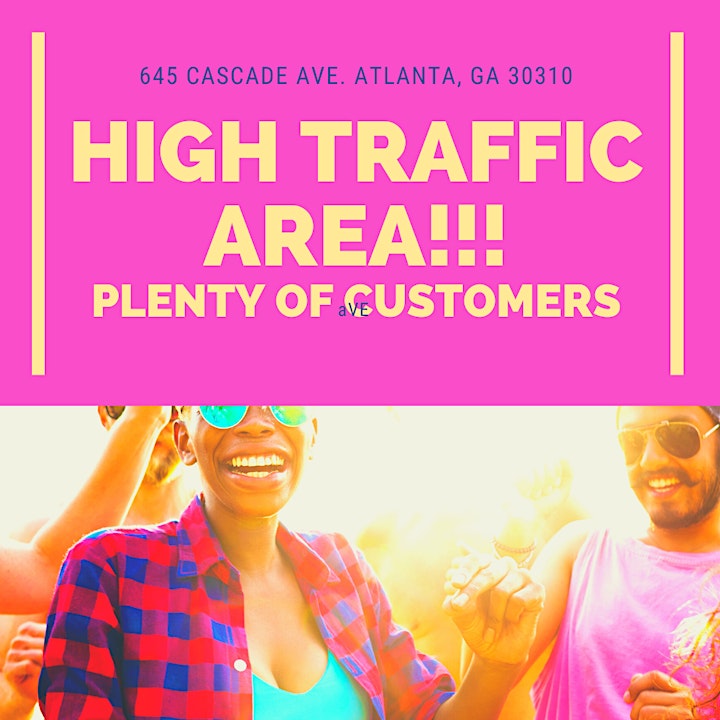 Hey everyone!
As featured in Bonheur Magazine, Voyage ATL Magazine, Mogul Magazine, Sheen Magazine, and Shoutout Atlanta
join us every Saturday with our all new marketplace spot for all the amazing business owners in Georgia to come out and showcase their products while networking in one of the most popular - high foot traffic - parking lot in the area
First time at a popup shop? No worries we welcome all and look forward o networking with you
Free to the public this is an event that is perfect for you and family to come out eat, drink, shop, and have fun! filled with 15 adult and kid vendors we are sure you will find some amazing must have items!! hope to see you soon!
- NO CBD VENDORS OR INFUSED DRINK VENDORS -
645 Cascade Ave. Atlanta,Ga. 30310 - beauty echange parking lot
VENDOR FEE - $45 (adults)
$25 ( kids)
ITEM NEEDED: You bring your own table, chair, and tent
EVERY SATURDAY with a live DJ!! from 11am - 4pm
call Kristen (eyelash4me-2) 678-531-9752
(vendor tickets is non-refundable but can be switched for the following Saturday)
(any person selling products needs to purchase a vendor ticket even if you are sharing a table with someone)