Casablanca Expert Webinar: Using HDSLR Cameras for Video Production

Thursday, December 15, 2011; ends at 10:30 AM (PST)
Event Details
Casablanca Expert Webinar: Using HDSLR Cameras for Video Production
Thursday December 15, 2011
9:30-10:30AM Pacific Time (click for other time zones)
Your ticket includes both sessions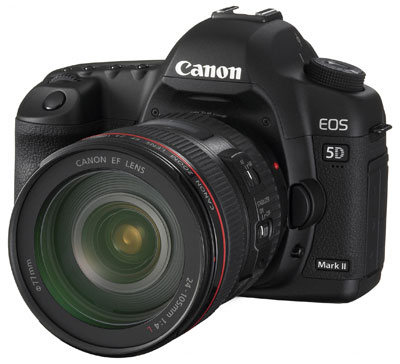 Join Your Casablanca Expert Chet Davis for this 2-part online class where you'll learn the fundamentals of producing video with HDSLR cameras - the digital cameras that capture both high resolution still images and HD video.

Description
Join Casablanca Expert as he is joined by Sylvain Renaud of Reno Video Productions as they discuss the topic of video producing using HDSLR cameras.  They'll share solutions to challenges you face when shooting HD video with a DSLR camera, the accessories that are vital, and techniques to make your videos a success. 
Syl has first-hand experience on the topic of video and film-making using HDSLRs, having used them for the past two years in his successful company.  Of particular value, Syl will share his work-flow and tips for using the Casablanca video editor with these newer and increasingly popular cameras.  

This lesson will be divided into two parts.
The first session focused on the technology of HDSLRs, giving those who are used to shooting on a video camcorder an understanding of the gear involved and how to address differences and limitations.Pay Per View participants will have access to the recording (streaming video) from lesson one.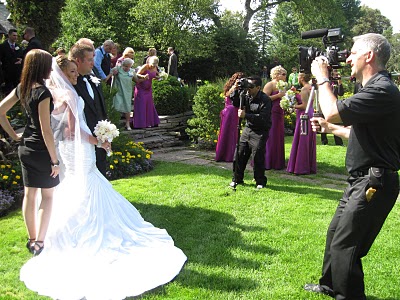 The 2nd session (December 15) will go more depth into using an HDSLR or multiple HDSLR cameras in event videography.  Syl will present how he approaches a shoot and also walk us through the tips for successfully using your Casablanca video editor with the files from an HDSLR camea.

As part of the webinar session - Syl and Chet will be available to answer your specific questions and address your needs.

If you're a subscriber at the Casablanca Expert Website - you can register now on the Members Webinar Page here.  If not, you are welcome to join the session on a pay per view basis on this registration page.  Both Members and Pay Per Viewers will also have access to the recorded video in the Archives when completed.
Register now by clicking one of the 'Checkout' buttons at the top of this page.

Who Should Attend

Any colleauge interested in the capabilities that HDSLR video production affords them, along with first-hand learnings from a colleague who has 'been there'.
Prerequisites
There is no prerequisite to attend or gain benefit from this session, though a basic understanding and experience with the Casablanca Bogart OS will be helpful in the 2nd session.

Presenter

Chet Davis has been working with technologies for more than 30 years. He has led workshops and presentations all over North America and is heralded as an "amazing teacher" who is "so knowledgeable but has a miraculous way to help others learn so well". More here: Casablanca Expert Chet Davis
What is a Webinar?
It's a web-seminar or virtual seminar, delivered right to the computer in your home or office. Your presenter appears via a Web Cam from his studio and shows you his computer while he teachers and talks with you.
Unlike some other webinars available today - these Video Expert Classroom sessions are not veiled attempts to sell you some program or product.  This session is pure instruction, online learning in the comfort of your home or office.
You simply need a computer (Windows PC or Apple/Mac) connected to the internet.  You register in advanced for the Webinar and then at the date and time, you log into your computer, entering the specific URL (web-page address) & password you receive via email once you register.

Click here for a 2-page guide to attending a Webinar (PDF)
Click here for the detailed specifications required for your computer.
Click below to view this short video explaining a webinar lesson
Register now by clicking one of the 'Checkout' buttons at the top of this page
Organizer
CasablancaExpert.com
Providing expert instruction and resources to help you get the most from your Casablanca digital video editor!