Description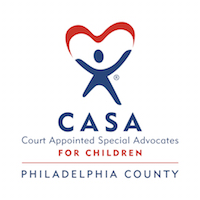 The CASA Speaker Series Presents:
HEALTH NEEDS & LEGAL ISSUES FACING TRANS & GENDER-DIVERSE YOUTH
Join us for a panel presentation and discussion with distinquished experts:

Nadia Dowshen, MD, MSHP
C0-Founder, Medical Director, Gender and Sexuality Clinic, CHOP
Director of Adolescent HIV Services, Division of Adolesent Medicine; Faculty, PolicyLab, Children's Hosptial of Philadelphia; Assistant Professor of Pediatrics, Perelman School of Medicine, University of Pennsylvania

Benjamin L. Jerner, Esquire

Managing Partner and a founder of Jerner & Palmer, P.C.
20 years of practice concentrating on estate planning, probate and estate adminstration, adoption, legal issues affecting lesbian, gay, bisexual, and transgender clients.
This talk will cover:
Trans and Gender-Diversity 101, including practice pointers to create a respectful and supportive environment for trans and gender-diverse youth (TGGD)
Identifying health needs and challenges of TGGD youth
Legal issues facing TGGD youth
Health needs and legal issues unique to TGGD youth in foster care
---
Reserve your seat today.
Continental Breakfast Served / Suggested Donation $25
PA CLE Approved and Sponsored by: