About this Event
Increase your understanding of the complex and intersecting issues faced by youth with disabilities aging out of foster care.
WHAT THIS PANEL WILL COVER:
Setting the scene:
How many youth are in the child welfare system with disabilities?
What we know about the outcomes for these youth?
What are the legal requirements for transition?
What transition services and what are the key ages and actions to be aware of?
What are the forums for planning and addressing transition issues?
2. Employment Support and Resources:
What types of disabilities?
What types of supports?
CHOP Career Path - an overview.
3. DHS Teaming Process:
What is the process?
Who needs to participate?
What is the timeline for the transition planning process?
What are the different types of services and supports?
What are the different waivers that can support youth moving from child services to adult services?
4. DHS SOAR Project (SSI Outreach, Access, and Recovery)
Overview of the SOAR Project
What makes a good candidate for SOAR
Toolkit for advocates, providers and caregivers.
5. Questions for the Panel
OUR PANELIST ARE: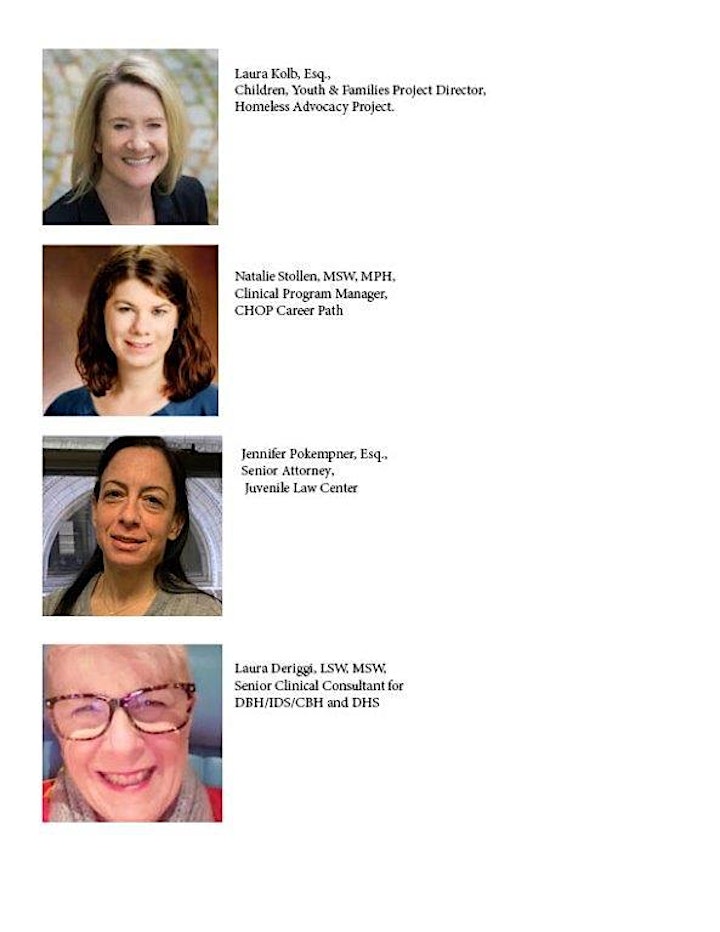 CONTINENTAL BREAKFAST PROVIDED
Suggested Donation $25
PA CLE and social work CEU Approved
CLE's and CEU's Sponsored by:

Support Center for Child Advocates, Center for Excellence in Advocacy is approved by the Pennsylvania State Board of Social Workers, Marriage and Family Therapists and Professional Counselors to offer continuing education for social workers, marriage and family therapists and professional counselors. Support Center for Child Advocates, Center for Excellence in Advocacy maintains responsibility for the program(s).