About this Event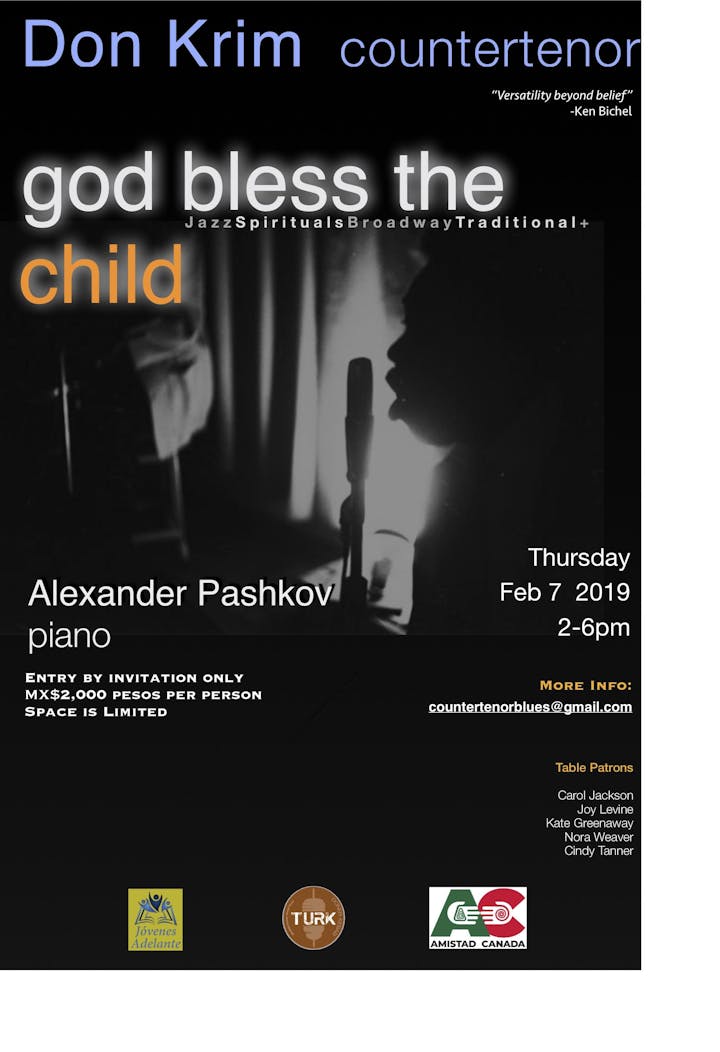 PROGRAM
2pm Champagne Reception
2:30pm Concert "god bless the child " by co-host, Don Krim with Alexander Pashkov & Special Guests
4pm Delicious buffet cooked by co-host David Russell, mothers/grandmothers of JA students + restaurant donors
4:45pm Celebration in honor of Amistad Canada/Jóvenes Project founders
Silent auction, guest artists and more.
* All proceeds from the event go directly to support Jóvenes Adelante scholarship programs. The event is underwritten by your hosts. Tickets are tax deductible at 50% of ticket face value. Canadian receipts are available via Amistad Canada.
DIRECTIONS:
Please note that all registrants will receive a map and transportation options closer to the event. The built in Map feature of eventbrite is lacking in this area.