Description
Love to write or always wanted to write- Now is the time! Local playwright and documentary filmmaker Beth Marlow will lead this creative writing workshop. Share your writing and ideas with others. Get feedback, develop your writing skills, and have a fun time! To register call 954-357-6305 or sign up on Eventbrite.
** August 20th Special Guest Author: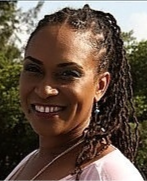 Keysha Edwards Taylor Author of Deep Book
A native of The Bahamas, Keysha grew up in the arts and music culture. She earned her Bachelor's Degree in Music, Piano Performance at the University of Miami. Soon after graduating, Keysha married Charles Taylor from Macon, Georgia. She excelled as church pianist in their denomination of Grace Communion International. The congregation is Journey Church – Miramar, Florida. She has served as the Music Director for the past 20 years.
DEEP BOOK- In her life, Keysha has experienced highs and lows, but was blessed to enjoy her family and community. She endured a number of traumatic seasons. Her relationship with God has been tested throughout her life as He allowed her to endure molestation, assault, and addiction.
Despite the suffering, Keysha had caring parents who provided a way for her to be educated and encouraged her musical gifts and talents. She was able to have a meaningful relationship, get married and have 3 beautiful children while making her home in another country and serving in full time ministry.
***Note: I have emailed copies of the first chapter of Deep Book. If you do not receive the file please email ahauptman@broward.org