Description
We are back! Cartoons Underground (www.cartoonsunderground.com) celebrates more than half a decade of independent, underground, adult-friendly animation for you adult-kids!
Get ready for heart palpitating scenes, and plots that will drive you to the edge of the seat!
In our 7th year, we received over 1,500 entries from 90 different countries, and curated three amazing programs featuring 21 award-winning animated films, some of which will be making their debut in Asia, and have came from international festivals including Ottawa, Zagreb Animafest, Bucheon and more!
Visit our unique artist market and discover hidden gems, and Kult Gallery's The Super Sucklord exhibition, while enjoying and trying out trippy animation that will be projected on Kult Kafe's iconic colonial building by Mi5chief Makers!

Grab a beer and a fistful of popcorn and catch award-winning animated films while meeting the actual creators themselves! Enjoy the first ever 'Best Singapore Student Animation' program, and two international programs titled 'Different Worlds' and 'A Word Please'.
Both international categories will compete in Cartoons Underground's 2nd Golden Durian Awards! They stand to win the title of 'Best Animation', 'Audience Choice' and 'Special Mention', while films from the local category will have the chance to compete for the title of 'Best Singapore Student Animation'
For more information on the film program visit here
Admission is by donation, so if you enjoy the films please help contribute to ensure the future of our artists and the festival!
P.S. We are Adult-Friendly, not for the kids :)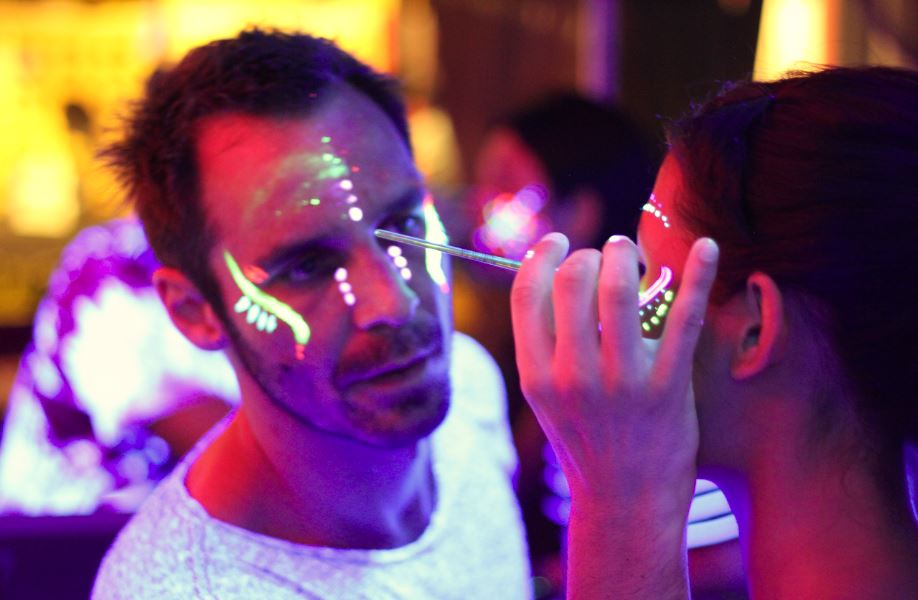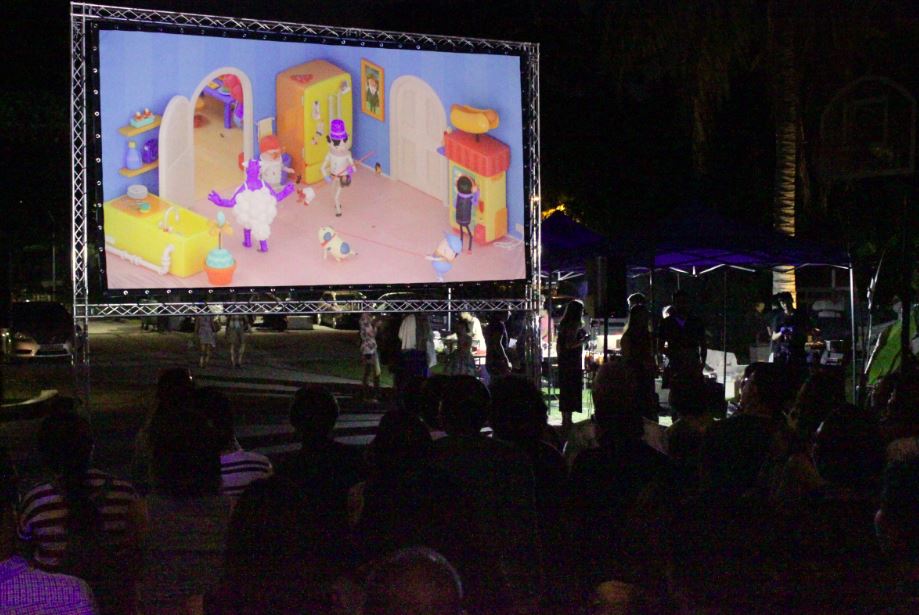 Showtimes:
6:30PM - Different Worlds - International Program 1
8PM - Best Singapore Student Films - Local Program
9PM - A Word Please - International Program 2
10PM - Award Ceremony of the official Golden Durian Awards!
***get your tickets now!**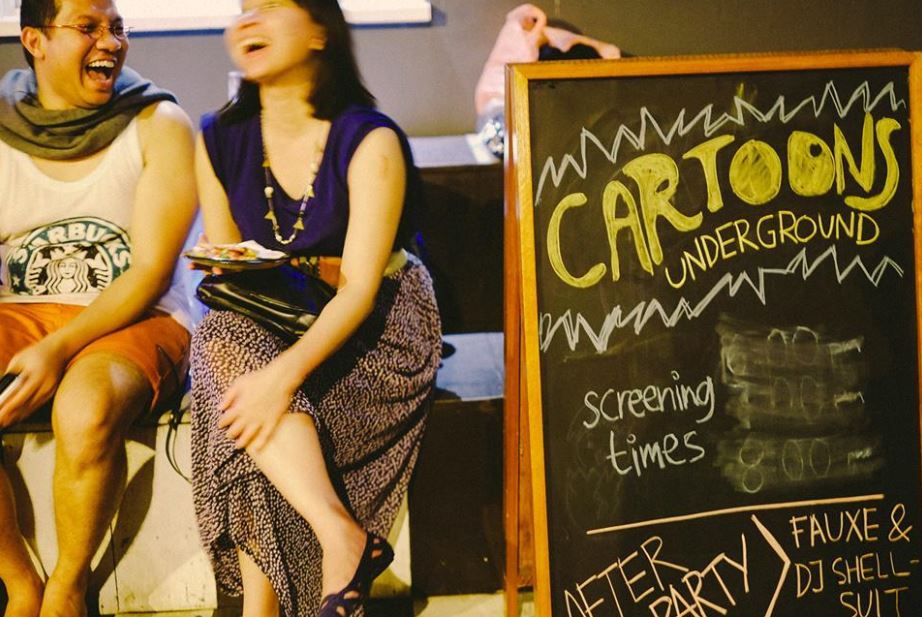 This community-driven festival was founded by Patrick Smith, Director of MTV Daria, and Vicky Chen in 2012, and has grown through crowd-funding and artists' contributions. The festival has expanded to a community of 1000 members, not limited to the arts and animation community in Singapore.
www.cartoonsunderground.com
www.sideshow.sg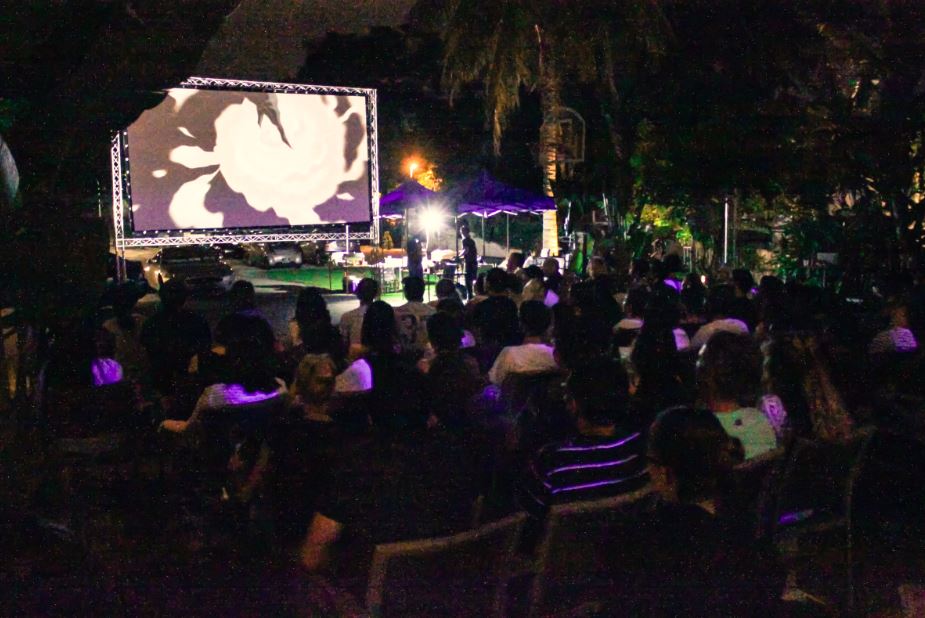 ------------------------------------------------------------
Getting to Kult Kafé:
Kult Kafe on Emily Hill is only a 6-8 min walk from Wilkie Edge or Little India MRT.
From Wilkie Edge / Peace Centre
Keep right and walk up Wilkie Rd against the flow of the traffic > after you pass Le Wilkie apartments look for steps on the right leading to Emily Hill and Hangout Hotel > Up the steps and you're here!
From Little India MRT
Exit A Little India MRT Station > cross the car park towards Rex Theatre > Niven Rd > left up the stairs through Emily Hill Park > left into Emily Hill
Taxi / Driving:
Head up Sophia Road beside Peace Centre. Stay on Sophia to the top of the hill and when the road forks, take the left (Upper Wilkie Road). We're at the end of Upper Wilkie Road, beside Hangout Hotel.
If you are driving, we recommend parking at Little India MRT or Wilkie Edge to avoid disruption as there is very limited parking along the street.