Cartoons & Bloody Marys: Festival of Animation 2017

Saturday, March 25, 2017 from 11:00 AM to 3:00 PM (PDT)
Event Details
Cartoons & Bloody Marys 2017

Dark, Surreal, dream like and over the top. 
Hailing from around the world, these films take you to places you only imagined as a child. 
These cartoons are decidedly not for kids; they contain gratuitous violence, sex, and adult language.
Hosted by Humorous Actor/Comedian
Daniel Desrosiers
Daniel Timothy Desrosiers is a Seattle based humorist. His humor employs subversion to blur the lines of reality and performance, audience and participant, good and evil.  Despite Daniel's tongue and cheek delivery there is a palpable sense of earnestness and vulnerability conveyed in his performances that cannot be ignored.  His passion for connection has brought Daniel and his art all over the country.  Daniel's live sitcom, The Tiny Baby Talk Show was part of the Bumbershoot Music and Arts Festival and Seattle SketchFest... which is like, a pretty big deal if you know what those things are.  Daniel Timothy Desrosiers is survived by his cat, Coal, AKA Professor Fluffy Buns Phd, AKA Coal Slaw, AKA, Princess Baby Angel... What?  You're only supposed to use the phrase, "survived by", when someone has died and not in a bio?  Okay, well I still want to leave it in there cause it sounds cool.  Oh, I'm being stubborn?  Well stop looking over my shoulder when I'm trying to write this f**king bio, Mom!  Really!?  Dad's not coming back, Mom!  He left us almost a decade ago!  I can't take this anymore!!  Fine, walk away! WALK AWAY!!  JUST LIKE DAD!!!  Daniel Timothy Desrosiers is also available for weddings, bar mitzvahs, and children's weddings.
swiPed by David Chai
Texters texting, tweeters tweeting, likers liking, posters posting, Googlers Googling, Amazonians Amazoning, webheads surfing, snappers chatting, pinnters pinning, tubers tubing, tenders tindering, Netflixers chilling… are we binging too much? More connected than ever, but more distant by the day. Is humanity being swiped away?
Mars 3752 by Nicolas Bianco-Levrin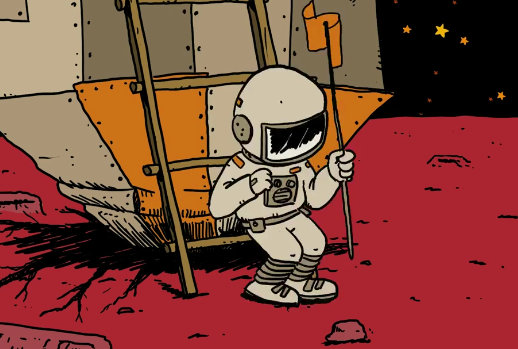 On a bright night, a young boy lies down in the grass, staring at the milky way. Just like a shooting star, the helmet of a cosmonaut falls right through the sky. From that very moment, the boy's destiny is sealed : he'll have to travel to space when he's older.
The Animators: "Oh My" by Tess Martin
A starry night, tracks in the snow. A girl desperately pursues a creature into a desolate, surreal, white landscape.
This music video for the Australian band The Animators was created with painted plastic cut-outs and tissue paper and animated one frame at a time on a multi-plane animation stand.
The Chimney sweep by Julie Rembauville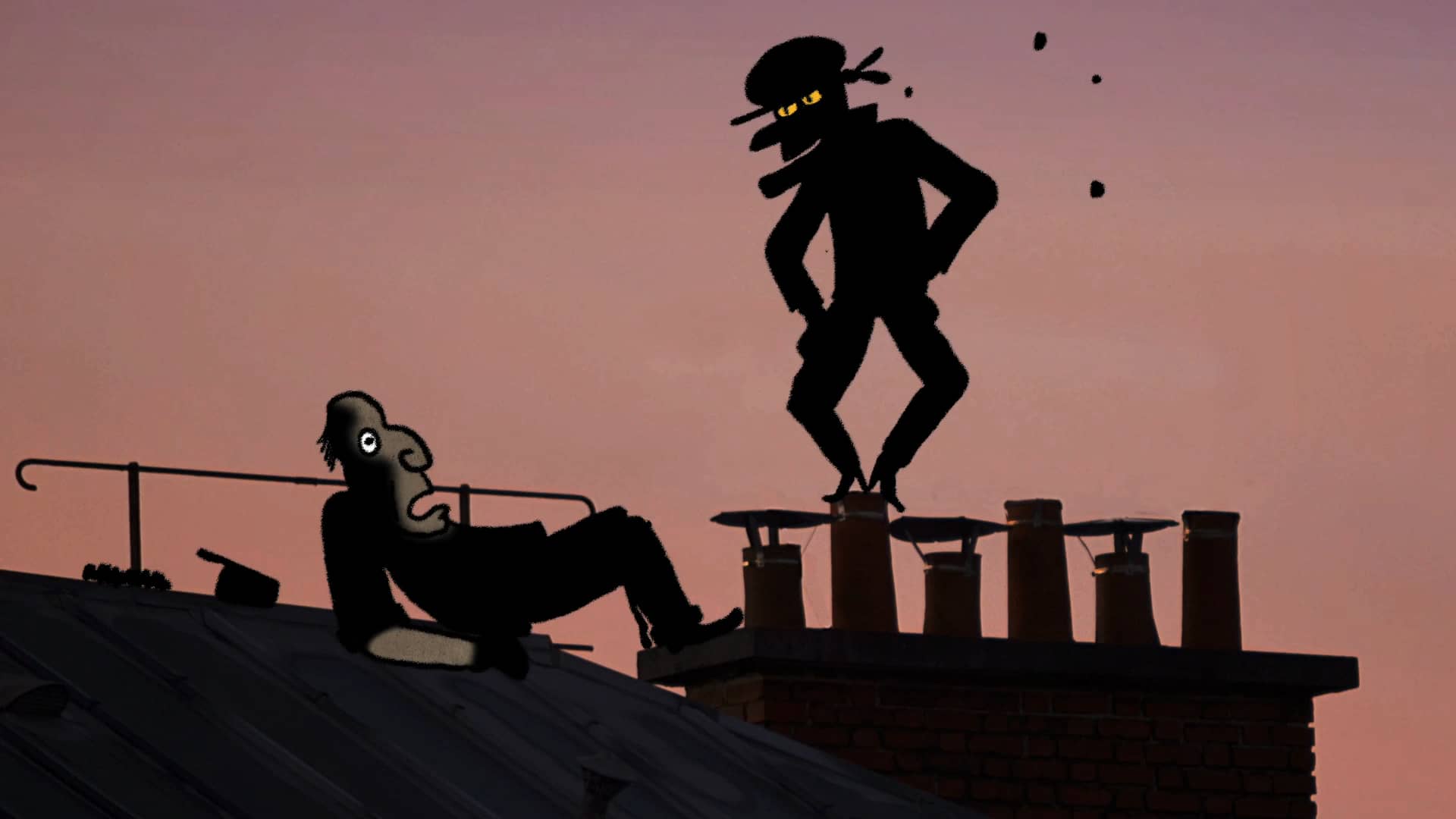 A chimney sweep works on the roofs of Paris. A strange surprise goes out of the chimney. His life will be changed it for ever.
KILLER RECIPE By Chadwick Whitehead
 An avocado, who is a scientist, inadvertently invents tortilla chips that want to eat him. His tomato friend helps him destroy and dispose of the menace. But his creation proves to be resilient… and hungry.
TripBook by Anlice Andreo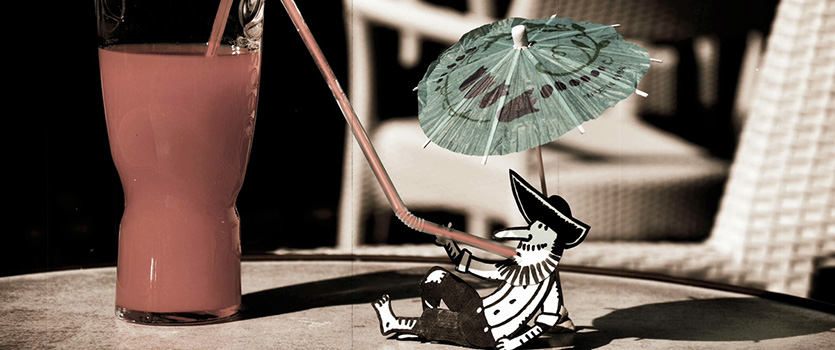 A pirate escaped from a flipbook is pursued by his creator. On the drawing board or in the city, the pursuit is wild.
Beatniks By mick cusimano
The Beatniks appeared on the American scene in 1959 when a book The Holy Barbarians by anthropologist Lawrence Lipton chronicled the beatniks/dropouts of Venice California. The book became a best seller in part because there was a glossary in the back listing beat lingo. The mainstream media ridiculed and caricatured the Beatniks every chance they got. One memorable character was Maynard G. Krebs on the Dobie Gillis Show. When someone suggested that he get a job he would freak out and reply "Work?" B grade beach movies featured beatnik characters as comic relief. This animated movie is a caricature of that phenomenon.
The 4 Horsemen of the Apocalypse
By Marc Russo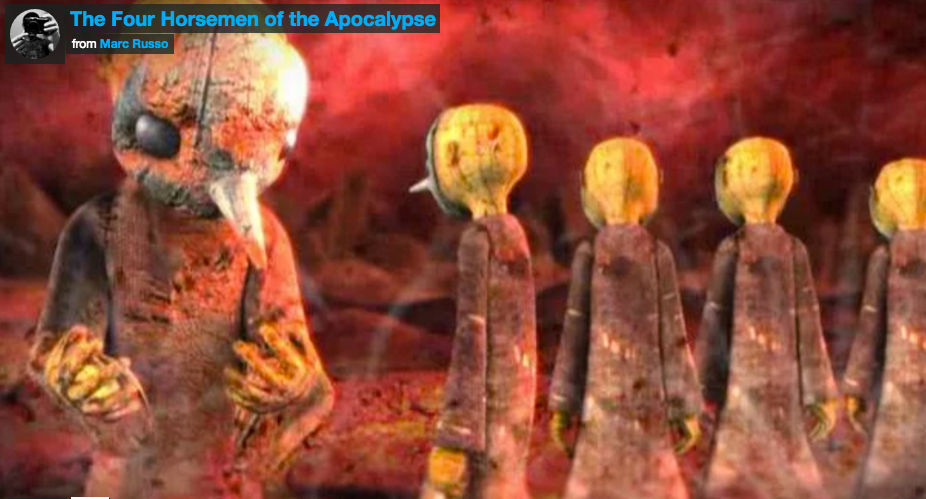 The signs have begun. Silence, the first horsemen, prevents us from communicating with each other. If we do not communicate, we cannot remember our past and learn from our mistakes. Our silence brings the second sign: Decay. The decay of our social order and the material things that represent it. By ignoring the decay of our world, we are ignoring time' Nature's singular tool to warn us of our impending turning point. The next sign will be our voracious Consumption of natural resources as we build around the ruins of our past. As we continue to consume and multiply, we are literally eating and destroying the earth from under our feet. It is impossible to forecast what mutations this will spawn; however, it is my belief that Mother Nature will defend herself, which will ultimately lead to our Death.
First Snowfall By Sam Chou
Amidst a battle between two Kingdoms, a legendary warrior stalks his life-long nemesis. First Snowfall is an action packed, animated short by award-winning director, Sam Chou. There will be sweat, there will be blood. Sam Chou is an award-winning creator, director and founder of Toronto animation studio, Style5.tv. He co-created and directed the web-series 'CRIME: The Animated Series', premiering at Sundance, TIFF and winning Best Series for Adults at OIAF. Sam has won numerous awards as Director of Animation for the documentaries, 'The Real Superhumans' for The Discovery Channel and 'Fly Colt Fly' for The Movie Network and collaborated with the CBC, directing animation for an episode of David Suzuki's 'The Nature of Things', which was nominated for a 2016 Canadian Screen Award. He is the Director of the comedy series 'City in Crisis', airing on Adult Swim Canada and Series Director on Mattel's CG action show 'Max Steel: Team Turbo', for Netflix.
Stick To Your Gun By Morgan Leigh Stewart
A gun-loving woman aspires to cook breakfast for the man handcuffed to her bed, but first she has to stop a wild chicken from destroying everything.
"A seriously twisted variation on a Tom and Jerry cartoon, with a side of bondage. A wild blend of live action and animation."
Karma By Peter Zhaoyu Zhou
 A boy meets a fish in a mysterious forest.
Notorious Corn By Mallory Grolleau
 It's the story of a small grain of corn that dreamed about glory. 
He's going to succeed ... Unfortunately ...
Shoes By Bluesky Tianlan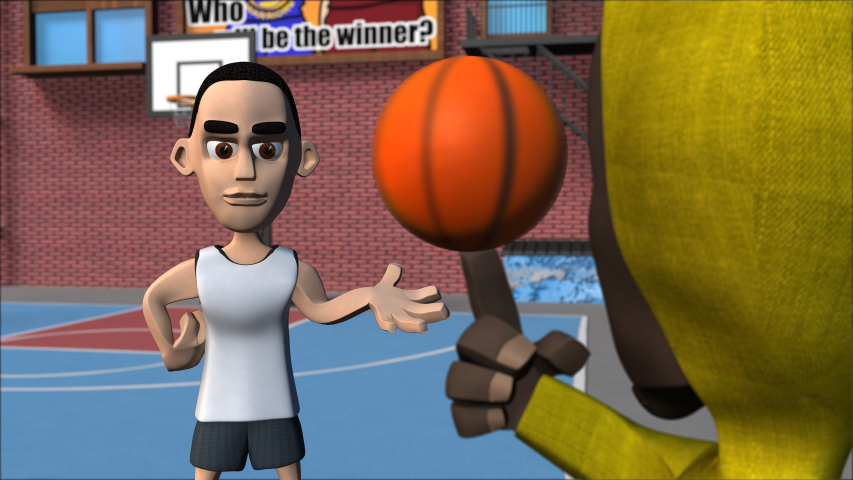 A young poor struggling kid with a passion for basketball challenges an old man to get his new shoes. The old man shows his experience and wins the boy.
Agrinoui by Alexis Chaviara
Presented in stereoscopic 3d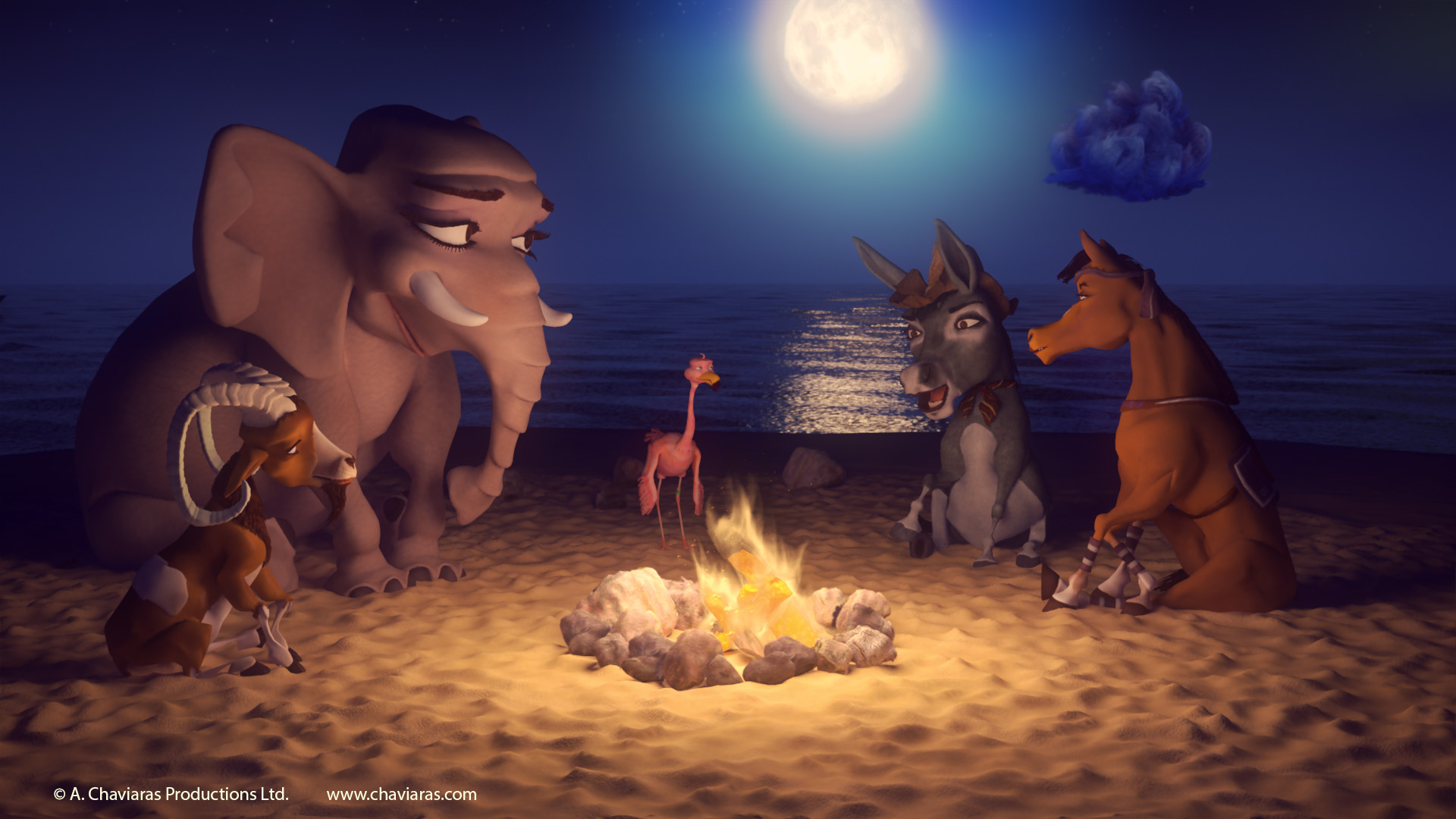 A young mare visits Cyprus to take part in races. Frustrated from failure, she abandons the racetrack after confronting her strict father. The mare will meet new friends who will try to help her find her lost courage.
One Defining Dot by Alecia Cenaruzabeitia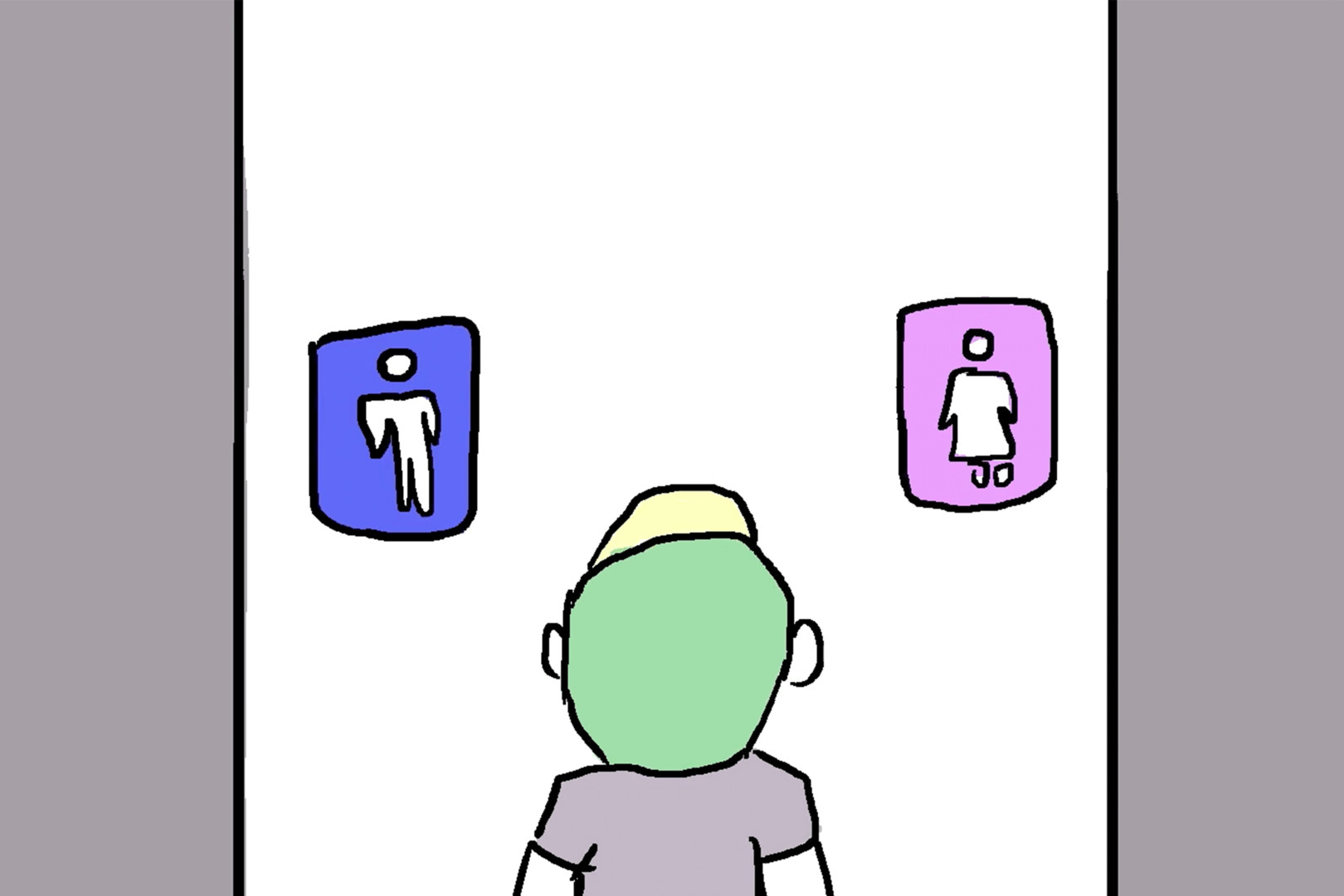 One Defining Dot explores the idea of gender identity and what it means to be comfortable in your own skin.
You Don't Need a Boyfriend #502 (Meet The LadyBugs! – Ep. 2 Season 5) by Dorothy Wallace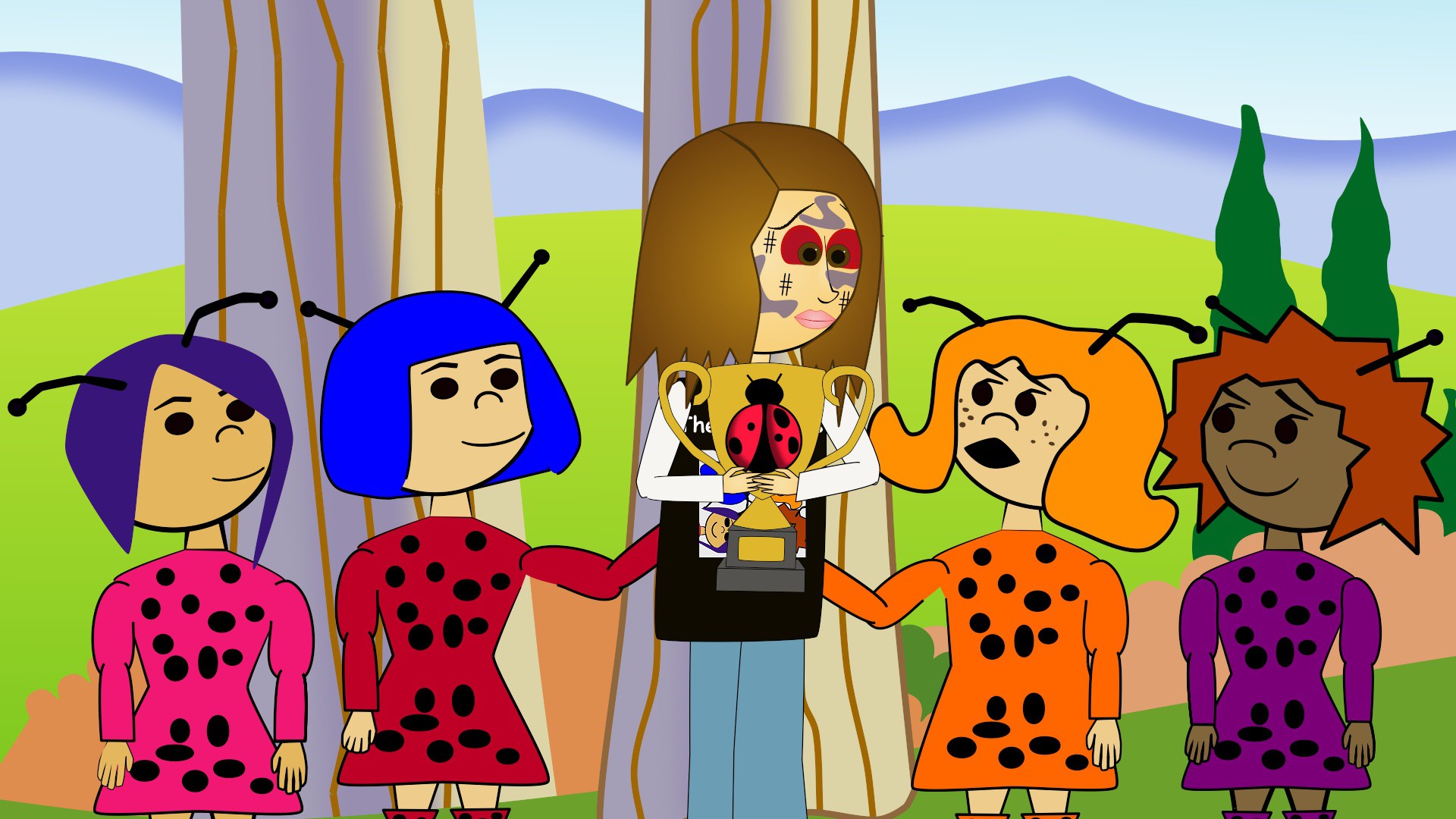 A cross between South Park and School House Rock, this award-winning animated comedy created by singer/songwriter Dorothy Wallace uses comedy and music to raise awareness about serious issues affecting kids and to help educate kids about difficult topics.
In this episode, The LadyBugs rescue Amanda, a victim of dating violence, from her abusive boyfriend.
Beetles in Boxes by Wojtek Skowron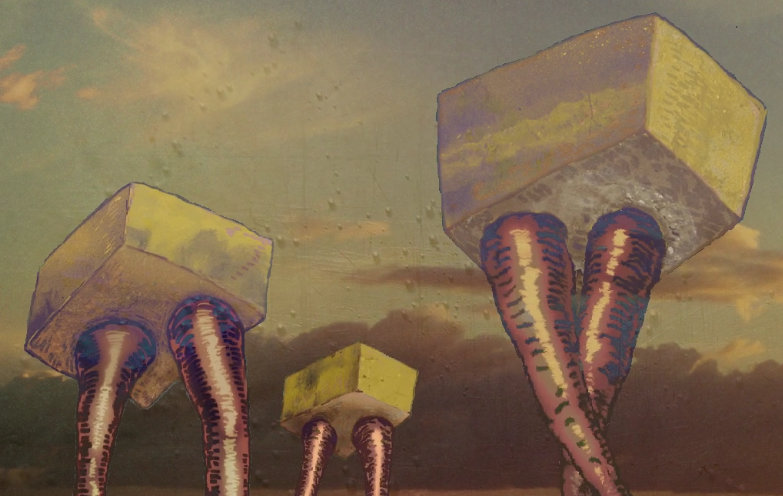 This films is an ironic visual interpretation of a part of Ludwig Wittgenstein's 'private language argument'.

Guest Artist - Bruce Bickford
From his home workshop/film studio in SeaTac, famously reclusive and idiosyncratic Pacific Northwest animation artist Bruce Bickford has for three decades produced undeniably visionary art films. Although self-taught, the enigmatic and esteemed animation pioneer -- once deemed "the world's greatest animator" -- has earned a worldwide following of animation aficionados enthralled by his ingenious, disturbing, lysergic, phantasmagorical, often violent, eye-popping, and mind-bogglingly unique work. Acquiring a film camera as a teenager, Bickford began experimenting with modeling clay and a primitive stop-motion animation technique (what is called "clay animation") -- a labor-intensive process that Bickford is rightly considered both a pioneer and master of. He gained his initial cult-status fame by animating various 1970s Frank Zappa films (for which Bickford is considered a father of the subsequent music-video revolution), but his most highly regarded piece is the masterful and award-winning 1988 feature Prometheus' Garden. Bickford's work has also been highlighted in Zappa's 1990 The Amazing Mr. Bickford film; exhibited at the Seattle Art Museum; and featured in the 1994 history book Clay Animation: American Highlights 1908 to the Present, the 1995 film The Clay Spirit, and two bio-documentary films, 2004's award-winning Monster Road and 2008's Luck of a Foghorn.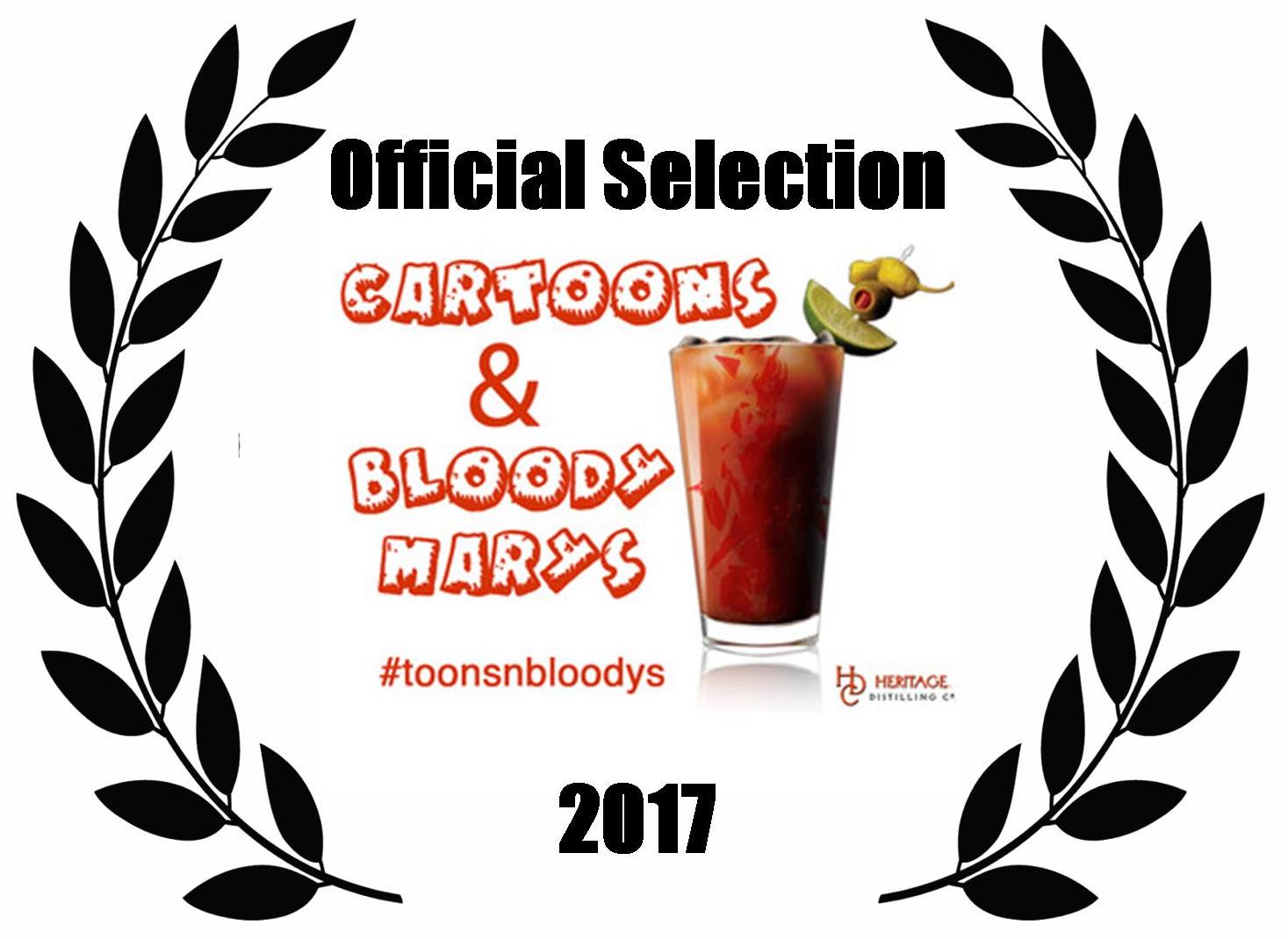 When & Where

Factory Luxe
3100 Airport Way South
Seattle, WA 98134


Saturday, March 25, 2017 from 11:00 AM to 3:00 PM (PDT)
Add to my calendar
Organizer
Dark, Surreal, dream like and over the top. Hailing from around the world, these films take you to places you only imagined as a child. 
We recognize that there are a lot of amazing animators creating content that appeals to adult audiences and the kid in all of us.