Description

Share Your Passion • Meet Great People • Experience the Drive
Show and Shine at Cars and Coffee Kapahulu…
Be sure to look your best when HI Now visits to video our September event.
Sunday, September 23, 2018
9:00 a.m. to 11:00 a.m.

Hawaii News Now will be sending a video crew to do a feature on Cars and Coffee for their October 5th morning program. It'll be great opportunity to show off your car and your team!
Reserve your spot at the September 23rd gathering at the Kapahulu Shopping Center.
Early registrants get a lucky door prize ticket and priority staging.
Staging Instructions
Please do not park in the area masked in yellow. You may be asked to relocate to a different area by the center security or asked to leave the event entirely. This is the first row alongside the Diamond Head edge of the parking area.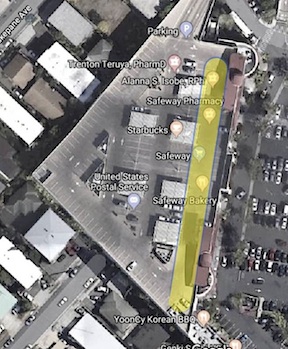 Door Prizes
76 Hawaii Gas Gift Cards

Early entry for registered cars 8:30 to 9:00 a.m.
Sponsored by 76 Hawaii