About this Event
We are calling every student to unite under Jesus for two days for Carry The Love. Join other students from your area, believing for revival in our day. Each year we unite to worship, encounter God and activate to our calling and purpose like never before. Then we unite day two to do outreach and training breakouts based on your passion.
Check Out The Schedule Below: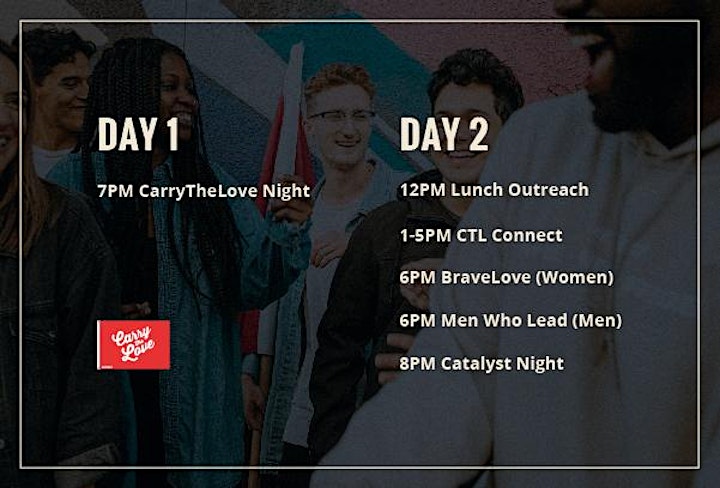 Wondering what Carry The Love is and what it looks like check out our Carry The Love Explained and then our Carry The Love 2020 video below.