About this Event
Carry The Load is a 501(c)3 organization co-founded by two Navy SEAL veterans who wanted to restore the true meaning of Memorial Day. Our mission has since broadened to include more than just our military heroes and veterans, but also first responders and their families.
As a lead up to our Memorial Day march in Dallas, Carry The Load now also has 3 routes followed by walkers and cyclists across the country, handing off the American flag every five miles.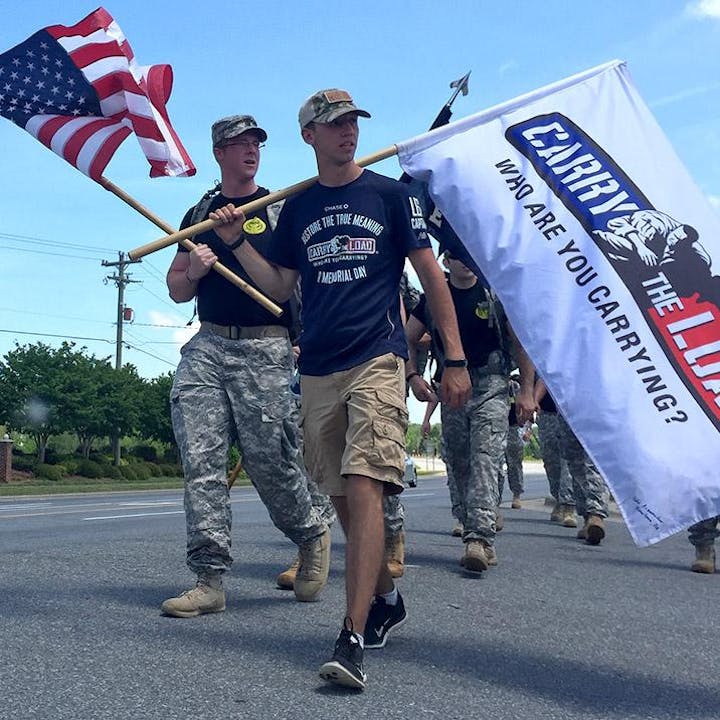 Join the Carry The Load West Coast Relay Team as they continue on the 4,600- mile trek from Seattle to Dallas. Meet at the Fort Hood First Calvary Division Horse Detachment Headquarters to greet the relay team as they stop to gather for the Fort Hood Rally
_______________________________________________________________________________________________
Schedule:
2:00 PM - The Combat Veterans Motorcycle Association will escort Carry The Load and bike riders from the Clear Creek Gate through Fort Hood to the Marvin Leath Visitors Center. Relay Team walks from the Marvin Leath Visitor Center to the Horse Detachment Headquarters.
2:20- 4:00 PM - Enjoy the rally and guest speakers!
4:00 PM - Event concludes. Carry The Load Relay Team departs led by the Combat Veterans Motorcycle Association.
This is a free family-friendly event. Join us for part or all of the walk.
We encourage participants to bring a memento to symbolize the load you carry, such as a rucksack, photo or name badge.
Thank you so much for being a part of Carry The Load. No tickets are necessary, but please register on our site: http://www.CarryTheLoad.org/Register