Carrots#14 @ Swiss Re: An Agile Transformation, Google Maps, and Wearables
Description
This event is generously sponsored by Swiss Re.
Due to the long waitlist we closed registration for this event.. If you can't come, please cancel your tickets asap before the deadline so we can give them to someone on the waiting list.
Are you interested in our other events? Sign up for our monthly newsletter.
---
Program:
18:30 - Introduction
18:45 - Stand up, Stand out: Enabling a culture of trial and error (Shazia Khan)
19:10 - Networking & Apero

19:25 - Mapping the World (Aparna Taneja)
19:50 - Machine learning for personalized fertility predictions (Lisa Falco)

20:15 - Networking & Apero
---
Stand up, Stand out: Enabling a culture of trial and error - Shazia Khan, Head Finance Transformation Office, Swiss Re
Being courageous is about doing what is necessary despite fear of failure or disapproval. Courage can be helpful when pursuing experiments and acting to change and stop things when they don't work. Practices like trial and error, fail fast and often are common within agile work cultures and today, more and more organisations try to cultivate this. But failure can be a demoralizing and upsetting experience. So what can we do to reframe failure as feedback and a learning experience and encourage people to "stand up and stand out" to advance creativity and spur invention and innovation?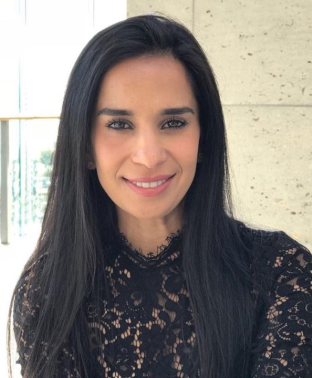 About Shazia:
Shazia Khan is currently leading the Program Office in ATLAS, Swiss Re's finance transformation program. The objective of this transformation is to drive innovation, foster talent and establish a workforce fit for the future. Shazia has more than 18 years of experience in implementing IT solutions for global companies and she is a keen advocate for driving digital innovation and creating agile organisational culture. She holds a degree in Business Information Technology from Kingston University in London and has completed an Executive Program at MIT, Boston.
---
Mapping the World - Aparna Taneja, Software Engineer, Google
Mapping has different aspects: starting from building the map, knowing where you are and the ability to search other places on the map. Building large scale 3-D models is a time-consuming expensive process, so Aparna will talk about how we can efficiently update such models frequently. Despite our best efforts, the map may be incomplete or imperfect, requiring resilient search algorithms.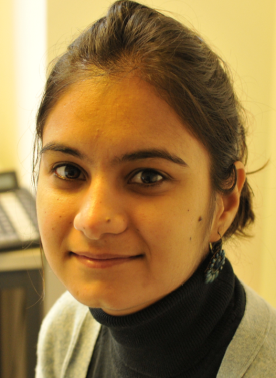 About Aparna:
Aparna is currently a software engineer at Google Zurich, working on improving the quality of search in Maps. She previously did her PhD at ETH Zurich with the focus: detecting changes in large scale 3-D models using images, and image-based localization. She also pursued a Post-Doc at Disney Research Zurich, and prior to her PhD worked at Sarnoff on computer vision based automotive applications like pedestrian detection.
---
Machine learning for personalized fertility predictions - Lisa Falco, VP Data Science, Ava
Data science can empower women with powerful health insights throughout their entire reproductive lives. Ava is currently using a combination of machine learning and wearable technologies to help people around the globe become parents.
Lisa will explain how it's possible to understand your menstrual cycle using wearables and how Ava's algorithms have developed stepwise from expert algorithms to AI as the user database has gone from non-existent to big data.
About Lisa: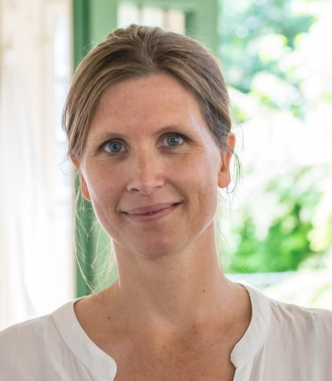 Lisa leads the data science team and algorithm development at Ava. She has a MSc in Engineering Physics from Chalmers, Sweden and PhD in Biomedical Imaging from EPFL, Switzerland. Before joining Ava she worked as a data scientist at Solianis Monitoring developing algorithms for non-invasive glucose monitoring and as a product manager for micro-CT scanners at Scanco Medical.
She loves working at the interface between technology and medicine and sees data science and machine learning as amazing tools to drive research forward and to develop products and methods that have a real impact on people's lives.