Description
The Carroll Business Academy (CBA) is a series of FREE workshops designed to benefit small business owners. Each session of the CBA will feature a presentation by industry experts on a professional development topic relevant to small business owners. Sessions also include networking opportunities and post-presentation question and answer period.

Join us for presentation by Kelly Frager, Principal at Bluewater Advisorythat will change your way to manage, interact and communicate.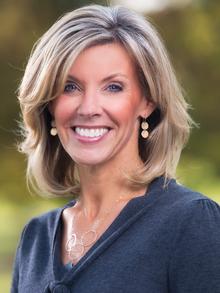 "Communication is a core leadership skill, and there is a deep connection between one's ability to successfully communicate and one's ability to successfully lead. It's not surprising, then, that emotional intelligence, often referred to as EQ, is a hot topic these days. Emotional intelligence impacts an executive's ability to present key corporate issues with integrity and authenticity. It is about being able to listen well, to motivate and inspire others, to control your reactions, and to build strong relationships. Whether you are a new manager or a senior executive, developing your communication skills is essential, and one effective way to improve your communication skills is to strengthen emotional intelligence." - Kelly Frager

Coffee & continental breakfast will be served.
This event is presented by
the Carroll County Chamber of Commerce
http://carrollcountychamber.org
And supported by
The South Carroll Business Association
NWSB Bank
& Liberty Preferred Insurance Group, LLC
http://www.southcarroll.org
www.nwsbbank.com
http://www.insurewithliberty.com