Carrier Suitability Testing (AIAA LA-LV 2018 February Dinner Meeting) (Click the Red Link Below to Register and for More Info)

Tuesday, February 27, 2018 from 5:30 PM to 9:30 PM (PST)
Event Details

AIAA LA-LV 2018 February Dinner Meeting
Carrier Suitability Testing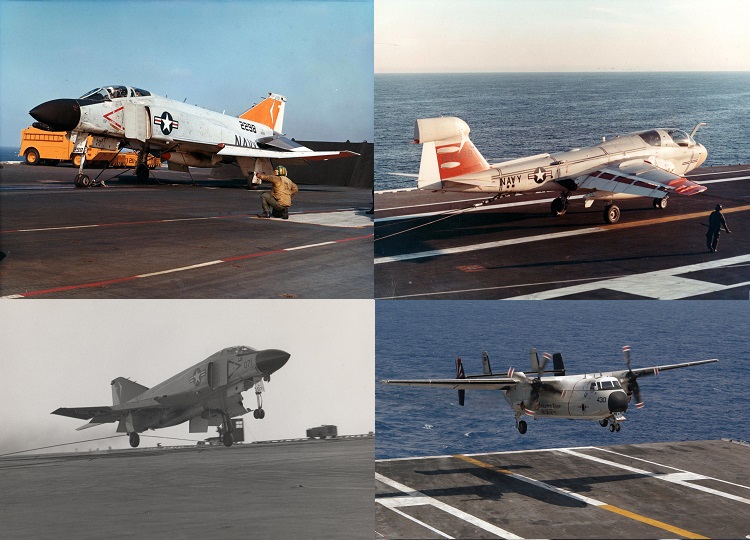 ---
Tuesday, February 27th, 2018, 5:30 PM - 9:30 PM
(The presentation will start at 7 PM)
S-Café
Northrop Grumman Aerospace Systems
(next to the Space Park)
One Space Park

Redondo Beach, CA 90278

(West of 405 Hwy, East of Pacific Coast Hwy (1), and South of 105 Hwy)
(Enter from the Marine Ave and then the Simon Ramo Dr. Entrance. After passing the Stop sign, keep going, and then turn Right to the parking lot.)
(Please See the Maps below for Directions. Email or call the organizer if questions)
Free Parking in front of the S-Cafe
                            5:30 pm - 6:55 pm Check-in, Networking, Reception, Dinner (6PM)
                            6:55 pm - 7:00 pm Introduction
                            7:00 pm - 8:30 pm Presentation and Q & A
                            8:30 pm - 9:30 pm Networking
***Ticket sales will end at 11:30 PM, Sunday, February 25, 2018***
(Presentation-Only No Dinner Tickets will continue to be available.)
REGISTRATION FEES
                                      $25.00 - Non-AIAA Member Regular Price
                                      $20.00 - AIAA Professional Member Price
                                      $15.00 - Student / Educator - Non-AIAA Member
                                      $10.00 - AIAA Student / Educator Member
                                        $5.00 - Presentation Only, No Meal
---
Dinner: Mediterranean Platters or Boxes
Snacks, and Hot/Cold Beverages will be provided

---
The Topic
Carrier Suitability Testing
From 1969-1972, a small cadre of test pilots, engineers, and support personnel conducted ALL US Navy carrier suitability testing (CV Suit) of aircraft, aircraft systems and carrier catapults, arresting gear, optical and electronic landing aids. This was during the transition from bridle and pendant launches to nose tow, the introduction of Approach Power Compensation (auto throttle) and Automatic Carrier Landing Systems (ACLS).
 
Please join us to learn more about this important and game-changing transition.

Learn from one with amazing records & experiences in this important transition

Learn more about the testing, which included the EA-6B Initial Sea Trials, A-4M and AV-8B testing

Learn more about the time during the Viet Nam war when testing to meet the needs of the fleet was at an all time high

Appreciate the CV Suit pilots, all flying up to 50 hours per month in up to seven different types of aircraft and testing aircraft and carriers on opposite coasts every other month

Understand more about the structural demonstrations ("Shake, Rattle and Roll") at the local catapult and arresting gear site in all operational fleet aircraft on a daily basis

Listen to the real-life stories behind the testing and transition

Network with the speaker, aerospace professionals, educators, enthusiasts, business professionals, and other attendees

 
---
The Speaker
CDR Robert A. Johnson, USN-Retired
Commander Robert A. Johnson (USN, Retired) attended the University of Wisconsin on an NROTC Scholarship in 1952. In 1957 he graduated with a BS in Civil Engineering, a BS in Naval Science and a Commission in the US Navy. He went to Pensacola, Florida for flight training and received his wings at Beeville, Texas in 1958. He made two Cold War cruises to the Western Pacific flying the A-3D Skywarrior nuclear bomber, the largest aircraft to ever operate from an aircraft carrier. He received an MS in Aeronautical Engineering from the US Naval Post Graduate School in 1965. He next made two combat cruises flying the RA-5C Vigilante reconnaissance aircraft over North Viet Nam. After attending the US Naval Test Pilot School, Class 53, he was assigned to Carrier Suitability Branch as a test pilot and later became Branch Head.
 
As a carrier suitability test pilot he flew experimental test flights in seven different types of aircraft from aircraft carriers including making a record 50 arrested landings in a C-2A in one day on the USS Kitty Hawk. He also participated in carrier certification trials following yard rework. Tests included catapults, arresting gear, visual landing systems and Automatic Carrier Landing Systems (ACLS). Next he became the Commanding Officer of RVAH-7 again flying the RA-5C Vigilante and made a cruise to the Indian Ocean. In 1975 he became the 18th Director of the US Naval Test Pilot School, a junior Commander in a senior Captain's billet, the most junior ever up to that time. He retired in August 1977 and became Head of International Marketing for the new F/A-18 Hornet for McDonnell Aircraft in Saint Louis, Missouri. In 1979 he joined Northrop Corporation and became Head of Marketing for the B-2 Bomber when they won that contract. Bob retired from Northrop in 1989 and started a General Contracting company in Palos Verdes Estates, California. He is a Member of the Society of Experimental Test Pilots and the Golden Eagles.
---
Maps of Northrop Grumman Space Park and Location of the S-Cafe: 
(Please contact events.aiaalalv@gmail.com, or (949) 426-8175 for more information)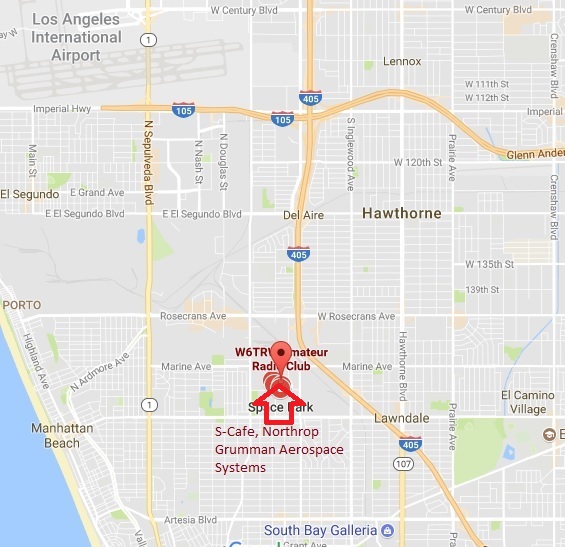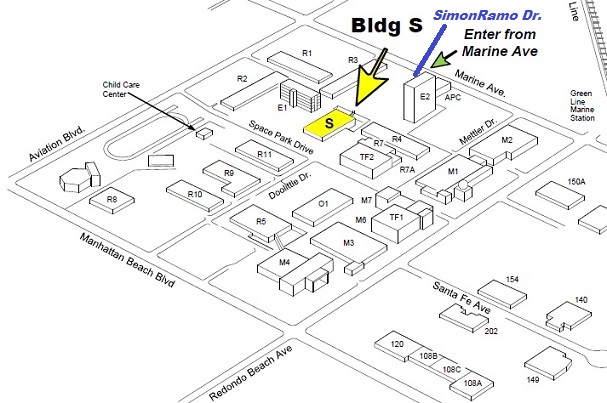 When & Where

S-Café, Northrop Grumman Aerospace Systems

1 Space Park
Redondo Beach, CA 90278


Tuesday, February 27, 2018 from 5:30 PM to 9:30 PM (PST)
Add to my calendar
Organizer
The nonprofit American Institute of Aeronautics and Astronautics (AIAA) is the principal society and voice serving the aerospace profession.  AIAA's mission is to address the professional needs and interests of the past, current, and future aerospace workforce and to advance the state of aerospace science, engineering, technology, operations, and policy to benefit our global society.