Event Details
Stand Up For... Theatre is proud to present  "Carrie - The Musical" at The Chesapake Arts Center. Carrie
Carrie White is a misfit. At school, she's an outcast who's bullied by the popular crowd, and virtually invisible to everyone else. At home, she's at the mercy of her loving but cruelly over-protective mother. But Carrie's just discovered she's got a special power, and if pushed too far, she's not afraid to use it...
Based on Stephen King's bestselling novel, the musical of Carrie hasn't been seen since its legendary 1988 Broadway production. Now, the show's original authors have joined with director Stafford Arima (Altar Boyz) and MCC Theater for a newly reworked and fully re-imagined vision of this gripping tale. Set today, in the small town of Chamberlain, Maine, Carrie features a book by Lawrence D. Cohen (screenwriter of the classic film), music by Academy Award winner Michael Gore (Fame, Terms of Endearment), and lyrics by Academy Award winner Dean Pitchford (Fame, Footloose).  
Music by Michael Gore | Lyrics by Dean Pitchford | Book by Lawrence D. Cohen | Based on the novel by Stephen King.
CARRIE the musical is presented through special arrangement with R & H Theatricals: www.rnh.com.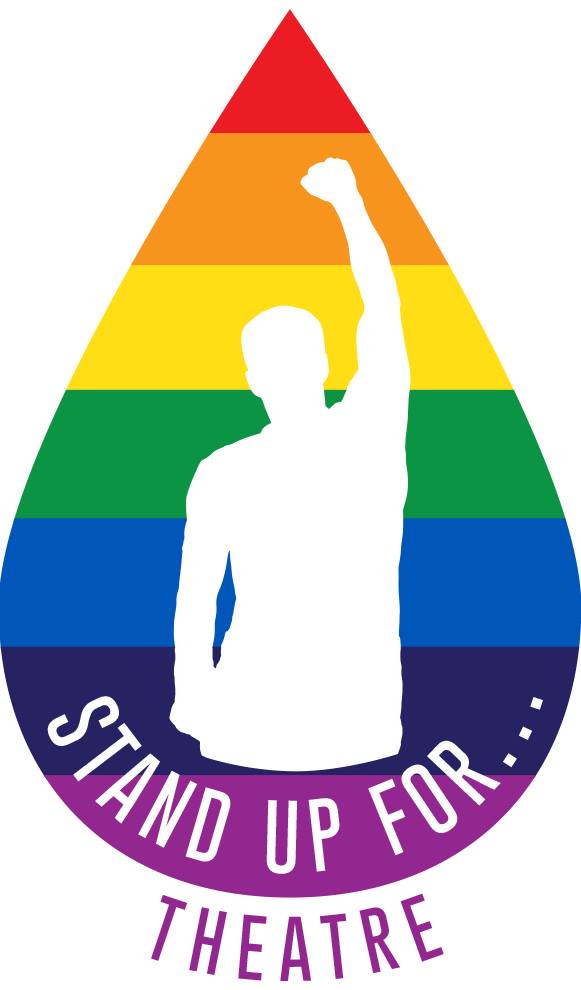 INFO@HDYLMN
Doors Open one hour before the performance. House opens 15 minutes before curtain. 
How Do You Like Me Now Produtions, Inc is a not-for-profit proate foundation under section501(c)(3) of the United States Internal Revenue Code. 
---

194 HAMMONDS LANE - BROOLYN PARK,MD 21225
410-636-6597
Monday - Friday: 10:00am - 6:00pm
Saturday: 10:00am - 12:30pm
Closed: Sunday
When & Where

Chesapeake Arts Centers
Chesapeake Arts Center
194 Hammonds Lane
Brooklyn Park, MD 21044


Organizer
How Do You Like Me Now (HDYLMN) Productions, Inc. exists because great success is the best revenge.
The organization formed following the suicide death of a local young man named Nicolas.
"Nic" had been bullied relentlessly about his perceived sexual orientation — perceived because, at 14, how could anyone other than Nick have known? — before ending his life on October 8, 2011. While his classmates celebrated a birthday less than two miles away, Nic tragically left this world, his family and his friends.
We, the founders of HDYLMN (Ed, Grant and Robert), felt compelled to take action. For months, we attempted to honor Nic's memory and raise awareness of the devastating impact of bullying by working with local community theaters to bring a production of "The Laramie Project" to the stage.
inally, frustrated by insurmountable obstacles, we started our own nonprofit theater to produce the play in Howard County, thus beginning an amazing adventure. And though Robert soon moved on to pursue other opportunities, HDYLMN continues to push forward in its mission.
he organization has expanded into two divisions: (1) Stand Up For…Theatre (SUFT) presents musicals and straight plays with themes that advocate acceptance over tolerance. (2) Erase Hate Through Art (EHTA) curates fine art exhibitions of original work by artists who support our fight against bullying and hate crimes in the LGBTQ community and for all of humanity.
EHTA also volunteers to curate exhibits at More Than Java Café (MTJC) on Main Street in Laurel, Md.
MTJC opened in 2015 planning to display the work of local artists to set a relaxing tone for customers to enjoy their coffee and healthy food.
Every 28 days, EHTA and MTJC — a minority, women-owned business serving coffee from Dublin Roasters Coffee of Frederick, Md. (also women-owned) and teas by local tea master Minna Nilanont of Hemp Kettle Tea Company — feature a new artist working in a unique medium using one-of-a-kind techniques.