Reconnect with your design community at our first in-person event of the year! Join us for a group tour of the historic Carrie Furnace.
About this event
It's been a long time since we've been able to meet in-person. We miss yinz! For our July event, we want to get outside and see our amazing community again, so we're organizing a tour of the Carrie Blast Furnaces.
Declared a National Historic Landmark in 2006, Carrie, as it's affectionately known, entices visitors to marvel at the scale and legacy of its industrial might. A remnant of the legendary U.S. Steel Homestead Steel Works, the Carrie Blast Furnaces are a vestige of Pittsburgh's 20th-century domination of the steel industry.
During this two-hour guided tour, you'll hear stories about the site's technology (including why it is nationally significant) as well as get to know the culture of its workers. You'll also learn a bit about the iron-making process, from the movement of the raw materials to the tapping of the furnaces that produced fiery molten iron.
Reconnect with your design community, learn a bit about our great city, and keeping in theme, join us for dinner and drinks afterwards at Dorothy 6 Blast Furnace Cafe. Of course, for those of you who are shutterbugs, it's also a great opportunity for industrial photography.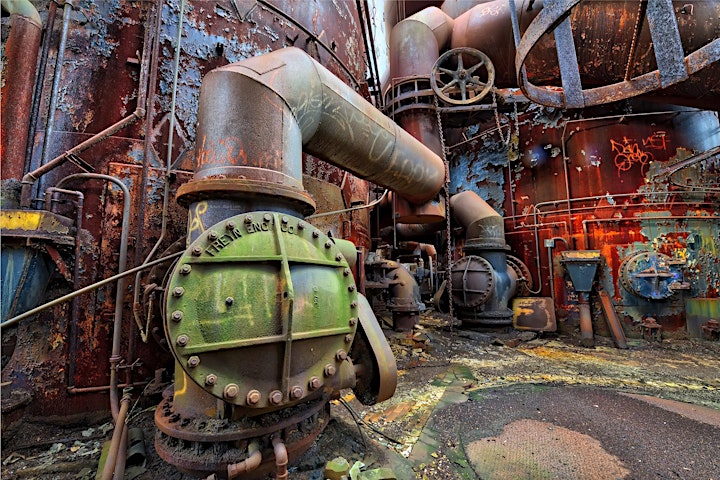 Details
The cost is $22 per person (plus Eventbrite's fee) for the guided tour. We only have space for 20 people, so register soon! The event will be canceled (and tickets refunded) if we don't have at least 10 participants.
The tour will start at 5:30 pm and will take about two hours.
The Carrie Furnaces are part of a former industrial site and at this time are not handicapped accessible. Attendees should dress appropriately for the weather as most of the tour takes place outdoors. Heels and/or open-toed shoes are not permitted.
All attendees are required to sign and return a completed liability waiver, which will be sent to you after you sign up. Please bring this with you the day of your tour. No one will be permitted on site without a signed liability waiver.
The Carrie Furnaces are located at 801 Carrie Furnace Boulevard, Swissvale, PA. The address may not be recognized by GPS. 
Organizer of Carrie Furnace Tour
IxDA Pittsburgh is a local chapter of the Interaction Design Association serving the design community in Pittsburgh through activities and discussions that facilitate growth, understanding, and development of the profession.
Our monthly events include seminars, panels, and workshops. Rather than meeting on a specific day or week, we remain flexible, scheduling events to meet the availability of speakers, hosts, and organizers.
Our members include anyone who is interested in facilitating positive and engaging experiences for people. Our practitioners are interaction designers, industrial designers, visual designers, product designers, developers, game designers, roboticists—you name it. To become a member, all you have to do is subscribe to our mailing list to learn about events, and show up. We try to keep all of our events totally free. You can also find us on Facebook, Twitter, LinkedIn, Flickr, and our website. Please join us!