Description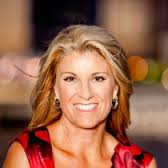 Don't just play the game, Master it!
It's a given that you're ambitious, positive and inspired (most of the time right?) and it's a tough gig keeping up with everything you need to do hit success personally and professionally. Trust me, I know how you feel!
Life throws us curve balls we don't even see coming and then right around the corner we are told to expect miracles and synchronistic opportunities. Sometimes what we want and what we don't want gets blurred, we second guess our better judgement and all of sudden the future looks uncertain….AGAIN!
When you attend this event, you're in for a MASSIVE wake up call that will show you why your life and/or business goes off the rails and how to put yourself straight back into the drivers seat within 6 minutes!
Yep, you read that correctly…. 6 minutes!
* Discover the number one pitfall that trips you up time after time, and you don't even recognise it!
* Identify your 'success' triggers with ease
* Change the game so that you ALWAYS WIN/WIN
* Stop TRYING SO HARD to succeed
* Move from uncertainty to creativity in just 6 minutes!
Join me at KBC on Friday 25th August! I can't wait to share the insights that have transformed businesses and people all over the world! Now, it's YOUR turn!
About Carren:
As an International speaker, coach, mentor and author, our guest today brings a wealth of knowledge and inspiration from working with over 500,000 people across the USA, UK and Australia. Her presentation today, "Don't just play the game, Master it" comes from her working with so many people just like us investing everything we have into to juggling all the balls of business and life. I'm incredibly excited to hear her take on how we can move from uncertainty to creativity in just 6 minutes!