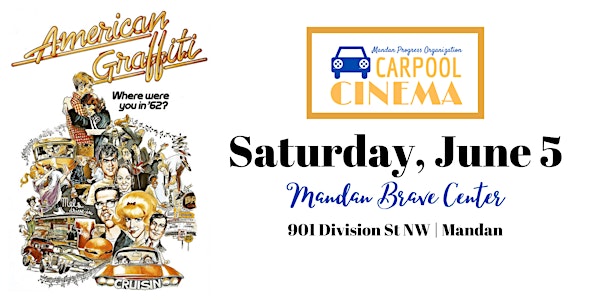 Carpool Cinema - American Graffiti
Join us for an outdoor showing of American Graffiti at our Carpool Cinema event in the Mandan Brave Center parking lot.
When and where
Location
Mandan Braves Center 901 Division St NW Mandan, ND 58554
About this event
CARPOOL CINEMA
The Mandan Progress Organization presents Carpool Cinema. Bring your friends and family by the carload to watch a feature film from the parking lot behind the Mandan Braves Center.
Admission is $10 per car. Come hungry to enjoy concession classics like soda, popcorn and candy. The 6 p.m. showing includes an option to add on dinner to go with the movie.
Show Times
6 p.m. - Attendees can add on a meal choice prepared by Bennigan's. Concessions also will be open.
9 p.m. - Concessions will be available for this evening showing.
Location
The movie will be shown on a 16'x9' LED screen in the parking lot behind the Mandan Brave Center. All traffic must enter from the south via 7th St SW behind Mandan High School. Vehicles will exit to the north via 9th St NW. Click here to view a map.
Featured Film
American Graffiti Rated PG with a 110-minute runtime.
Synopsis
A couple of high school grads spend one final night cruising the strip with their buddies before they go off to college.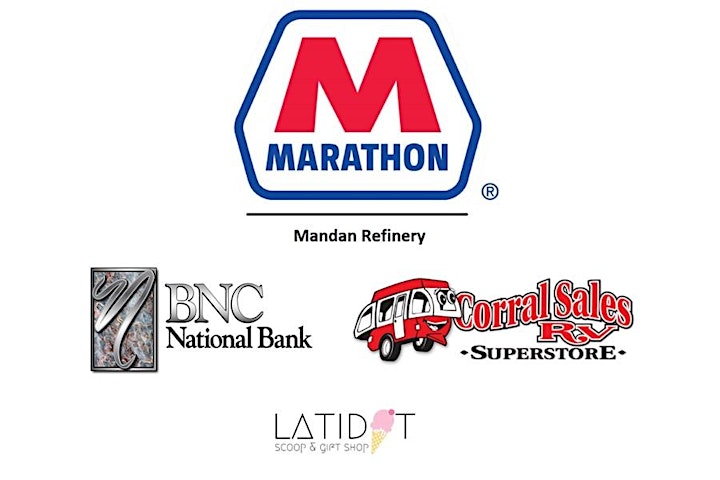 DRIVING INSTRUCTIONS
Please note that traffic into the event will come from the south. The best route is from 6th Ave NW/Sunset Drive turn west on 7th St NW and then north behind Mandan High School. We ask that you exercise caution and patience as we direct traffic.