This is a dinner show celebrating the 112th birthday of one of America's most prolific lyricist, Johnny Mercer.
About this event
John Herndon Mercer, born November 18, 1909, in Savannah Georgia is one of the most masterful lyricists, writing hit songs over four decades from the 1930s through the 1960s . He was a singer, actor, lyricist and composer, collaborating with other master musicians and composers of the time such as Duke Ellington, Harold Arlen, Hoagy Carmichael, Jerome Kern, Harry Warren, Richard Whiting, and Hank Mancini, and would go on to write the lyrics to more than 1,500 songs. He was not only a prominent figure in the canon of 20th Century music, known as the Great American Songbook, he also founded Capitol Records. It would be a fair assessment to say one would have to look a long way before finding one musician, who has not performed and or recorded a Johnny Mercer tune.
Please join us on November 18, 2021, at the Savannah Quarters Country Club in Pooler, for Carolyne Swayze and "new" Friends: Autumn Leaves, Remembering Johnny Mercer, with the Eric Jones Quartet.
This performance includes a dinner show offering a three-course meal. Click on "Tickets" above to see dinner offerings
Proceeds from this performance support live classic jazz as a cultural American art form.
MEET THE ARTISTS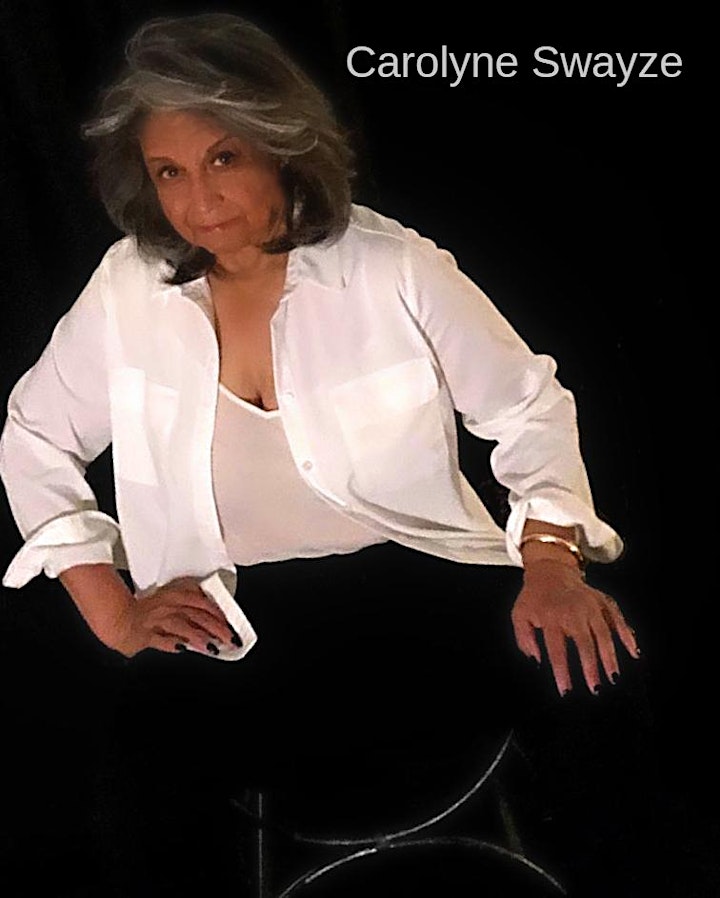 Carolyne Swayze A singer, songwriter, and author, hailing from Chicago, Swayze blends jazz and pop, resulting in a sophisticated and mellow, swinging style. Relocating to northern California she worked for 32 years as a senior investigator for the San Francisco District Attorney's office, with a second gig singing on the hotels and country clubs circuits with various bands for over twenty years. After retirement of her day job, she emerged energized with the release of her first CD in 2010, No Apologies, followed by a second CD in 2019, Reflections. In 2016 she founded the Sacramento Jazz Cooperative (SJC) and currently serves as the president and CEO of the nonprofit dedicated to the preservation of classic, mainstream jazz as a cultural American art form. She published her first novel, Of Noble Character in 2012, and has published a second edition in 2020. Now residing in the Savannah region, she hopes to expand SJCs operations as she researches her family's Savannah roots for a possible autobiography.
Eric Jones was born in Moultrie, Georgia, and started to play piano by ear at the age of five. At 11, Eric began studying trumpet. At 16 he started formal lessons on piano and within two years, he was awarded a piano scholarship to Andrew College.
Eric went on to pursue his education at Armstrong Atlantic State University, studying under Dr. Kevin Hampton, graduating with a B.A. in Piano. In addition to teaching private lessons, composing and arranging, he completed his master's in composition from Georgia Southern University, where he studied under Dr. Martin Gendelman.
Eric has worked with many prominent artists including Grammy Award winning Esperanza Spalding, Stewart Copland of the Police and Keith Miller of the Metropolitan Opera. In 2011 Eric premiered his latest work, "Songs of Creation," which combines spiritual, jazz, and African influences with the poem of James Weldon Johnson's "The Creation."
Eric is the pianist with the Savannah Jazz Orchestra and performs with them annually at the Savannah Jazz Festival. He is also the premiere pianist at The Jazz Corner on Hilton Head Island every Tuesday night.
Eric has also performed several times during Sunday concerts for Coastal Jazz Association. Currently he teaches at Savannah State University.
In May 2019, he released a debut album "Azubuike" featuring his trio.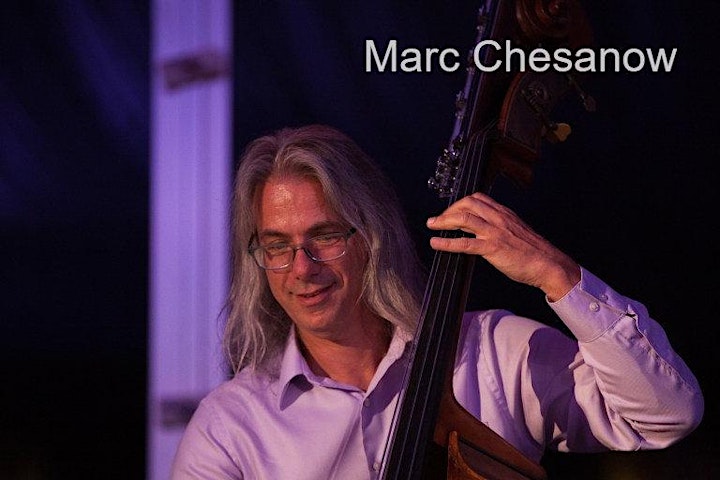 Marc Chesanow developed his love of music from a musical family. Although he studied classically, his appetite for various musical styles led him to old school, ranging from funk and R&B to Burt Bacharach, to Tower of Power, Pat Metheny, and Chick Corea, all the way to old school jazz of Miles Davis, Bill Evans, and John Coltrane. All of this has enabled him to perform various styles with the aplomb of a jazz chameleon. As a professor of music at Coastal Carolina University (CCU), he began working on the local scene backing numerous jazz artists and featured with the Eric Jones Trio. His orchestral work involves him with the Savannah Philharmonic and the Hilton Head Symphony.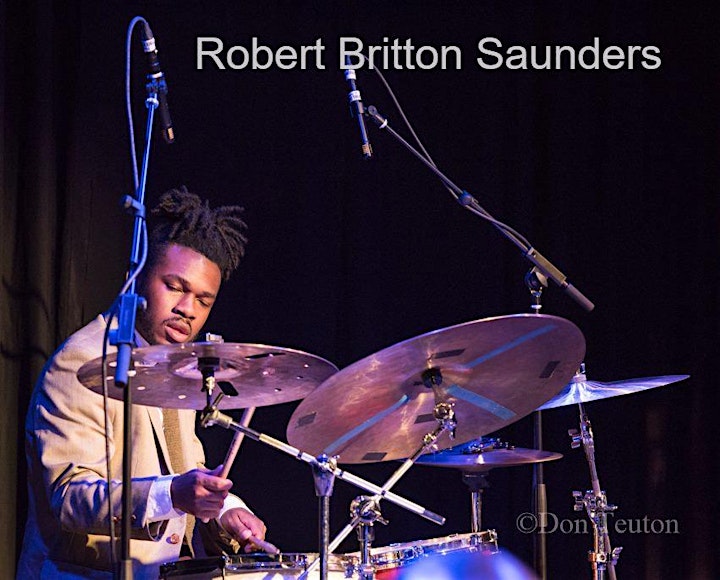 Robert Britton Saunders is a Savannah native and rising star drummer on the local scene. Graduating from Windsor Forest High School, he attended Armstrong State University, studying under Dr. Stephen Primatic. The latter, who, in addition to holding a Doctor of Music Arts degree, has himself an active performance career throughout the southeastern United States. Robert performs with regional music heroes, such as Teddy Adams, Ben Tucker, Howard Paul, Huxie Scott, and Gina Renee. In addition, he holds the distinct honor of having performed with Wycliffe Gordon, Tony Monoco, Scotty Barnhart, and Fred Wesley. Lastly, he is a member of the Eric Jones Trio and the Isaac Smith Band.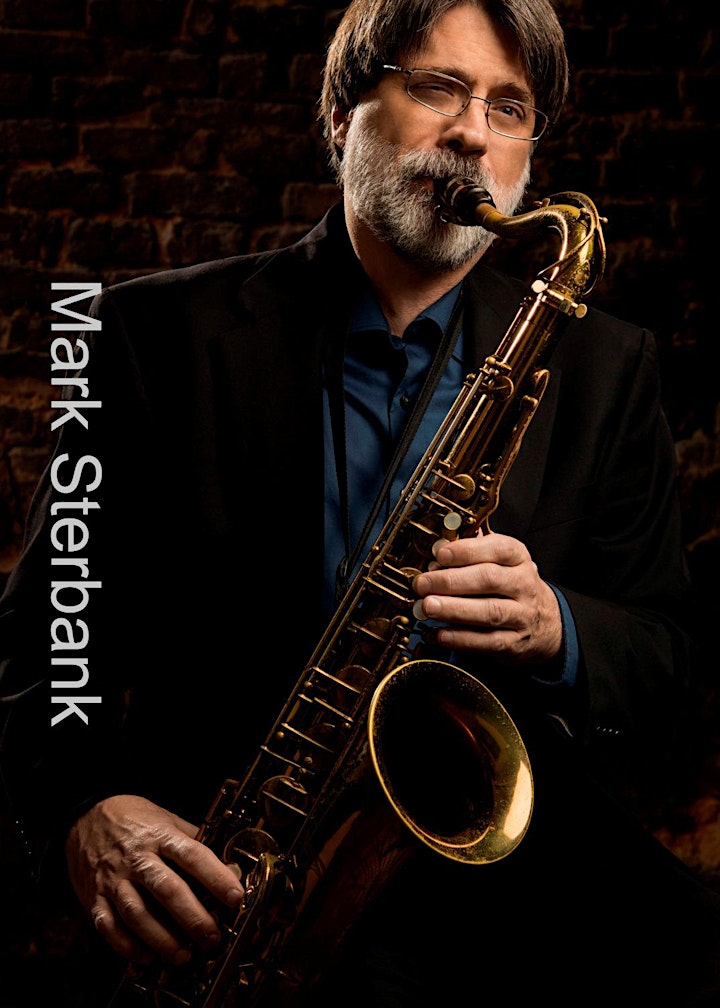 Mark Sterbank is a tenor saxophonist with a traditional flair. Imbued with a rich, velvety tone honed by the influence of the masters, his musical interpretation shines in any musical setting. He has been a founding member, arranger, soloist, and stalwart of the saxophone section with the Charleston Jazz Orchestra for over a decade and counting.
His unmistakable sound has delighted audiences in Charleston and around the Southeast for many years. He also plays with the South Carolina Jazz Masterworks Ensemble in Columbia and around South Carolina. In Charleston, he plays with his own groups and has previously released 3 recordings. His CD of originals, Dayspring, was featured on the program "Real Jazz" on Sirius satellite radio. He also has two CDs of jazz hymns and spirituals and has presented concerts featuring those arrangements in Charleston and regionally since 2005.
Originally from Cleveland, Ohio, Mark also plays with the Quentin Baxter Quintet and the Charlton Singleton Quintet, recording and playing with both groups for many years. He has played with Rene Marie and her Experiment in Truth, the Rodney Jordan Quintet, the Darius Rucker Big Band and many others.
Organizer of Carolyne Swayze and "new" Friends: Autumn Leaves, Remembering Johnny Mercer
The Sacramento Jazz Cooperative, Inc (SJC aka Sacramento Jazz Coop ) is a (501)(c)(3) nonprofit, charitable benefit located in Sacramento, California committed to fostering a greater understanding of jazz as the true American art form and expansion of audience participation through jazz education and performance.