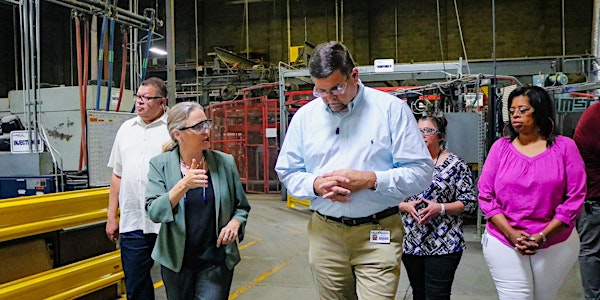 Carolyn Bourdeaux's Jobs Fair
Connecting talent with opportunity.
When and where
Location
Gas South Convention Center (Hall A), formerly Infinite Energy 6400 Sugarloaf Parkway Duluth, GA 30097
About this event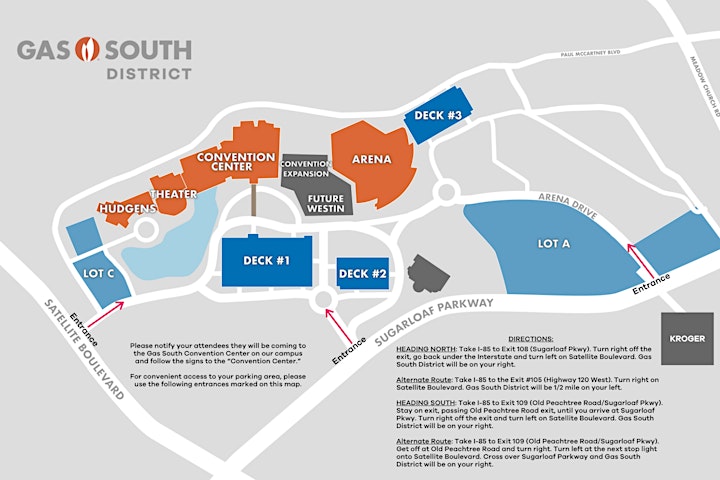 Congresswoman Carolyn Bourdeaux is hosting a job fair on Friday, August 13 from 1-4 PM at the Gas South Convention Center (formerly Infinite Energy), Hall A.
Join us to find a career in service, manufacturing, education, local government, and more! The pandemic upended the lives of hardworking Georgians, but with vaccines in arms, kids back in schools, and unemployment declining, it's time to get back on track.
Job seekers are encouraged to wear business casual attire and bring copies of their resume/CV.
https://www.facebook.com/events/347545593483250
A map of the convention space and employer table numbers can be found below.
Attending employers include:
TRC Staffing
Price Industries Incorporated
Forsyth County Schools
Lund International
Gwinnett Water Resources
Old Navy
Randstad Staffing
EnerSys
Lingo Staffing
Jaeyun Lee
The Kroger Company
Gwinnett County Department of Transportation
Kia Georgia, Inc.
BOS Security
Gwinnett County Board of Commissioners
Ansco & Associates
Northside Hospital
Pull-A-Part
Paradigm Security Services
Majestic Preparatory Academy Inc
Teesha Yoga, LLC
AIM Staffing LLC
Gwinnett County Dept. of Support Services
QuikTrip Corporation
Excalibur Homes
Atlanta Plus Urgent Care
Waffle House, Inc.
Gwinnett County Sheriff's Office
Hire Dynamics
Total Body Wellness Pro
Forsyth County Sheriff's Office
Heraeus
The Vine Realty MGMT & Consulting
Vulcan Materials Company
Taxpayer Advocates Service
United States Postal Service
University of Georgia SBDC - Gwinnett Center
FedEx Office
BOS Staffing
T Money Consultants
Gwinnett County - Department of Human Resources
Gwinnett County Department of Financial Services
Publix Supermarkets, Inc.
View Point Health
Truck Hero
Resource MFG -- Buford
Project RESET (Resources booth, non-hiring)
Georgia Exposition Manufacturing Corporation
ZTek Inc.
Maple Street Biscuit Company in Parsons Ally
City of Lilburn
Amazon
Kermit Walker -- State Farm
Marriott Hotels
AMJ Screen Printing
Edee's Place BBQ
UPS
Sambenco Global Service Inc
College Nannies Metro Atlanta
Wax Brazil
Primerica Financial Services
Geiger Automotive
Discover Staffing
Posh a Mireille Salon
Accent Decor
Newk's Eatery -- Buford
Gwinnett Veterans Resource Center (Resources booth, non-hiring)
Congresswoman Bourdeaux District Office (Resources booth, non-hiring)
Gwinnett Police Department
La' Beauty Lounge
City of Norcross
Senior Social Staffing and Care
Randstad Staffing