A free celebrity carol concert
About this Event
We are delighted to share the link to rewatch our concert at your leisure.
Please register for a free ticket to get the link sent to you at the bottom of your email confirmation.
Allegra McEvedy of Albertine Wine Bar has kindly shared her recipe for mulled wine (alcoholic and non-alcoholic) that is the perfect accompaniment for an evening of carol singing.
We recommend watching on the biggest screen you have available (if you have a Smart TV, use the internet browser) and loading the page a few minutes early. You can view the e-programme on your phone.
Troubleshooting Guide
Do I need a Facebook account to watch?
Not at all, you don't need a Facebook account to watch. Simply go to the link at right time and the video should start playing or there will be a button you can lick 'Watch now'. If Facebook asks you to log-in please just dismiss this by clicking 'Not now'.
It keeps asking me to log-in – what do I do?
If a pop-up appears you can just close it to continue watching the stream.
The stream hasn't appeared?
The stream might not start exactly at 6 depending on your internet connection. Please either wait or try refreshing your browser. If this still doesn't work, try using a different device.
How do I view it full screen?
You may need to click the full screen button a few times to view the stream in full screen.
Can I comment on the video?
Yes but you need to be logged into Facebook.
If you're still having problems please message our Facebook page or email rsvp@maggiescentres.org.
Prize draw
Have a chance of winning the perfect gift by entering our prize draw, where the top prize is a signed guitar from Ed Sheeran! The full list of prizes is:
A brand new Lowden Sheeran guitar, signed on the body by Ed Sheeran "Play this Guitar Lots of Love Ed Sheeran" (as in picture)
A Luxury Mixed Wine Christmas Case from Lea & Sandeman which includes 12 delectable bottles of sparkling, red and white wine
A Three day weekend getaway for five in a beautiful Whitstable cottage
A Burlington Hamper from Fortnum & Mason for a feast of delightful treats
A three month flower subscription from The Real Flower Company
A bespoke portrait of your loved one from Kate Finlayson, a medium sized (approx. A3) portrait of either a person (graphite) or an animal (watercolour).
Two top tier tickets to the Glyndebourne Opera Festival at a performance of your choice during the 2021 season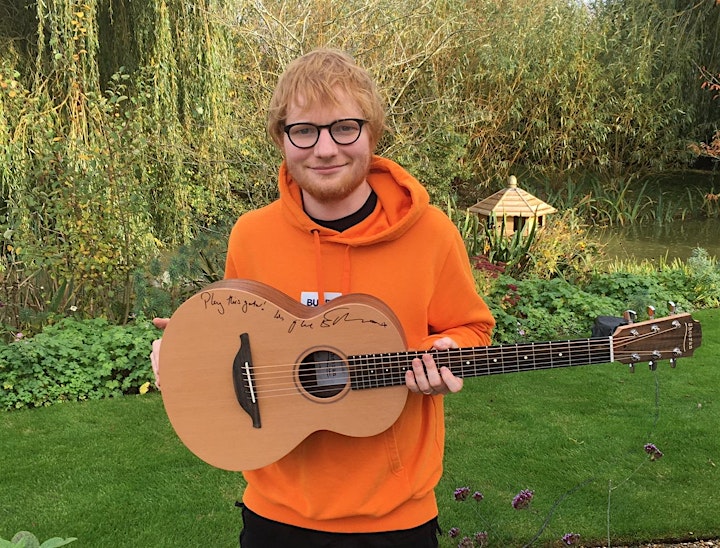 Buy 20 chances to win for £100, 10 chances for £50 or 5 chances for £25. All the money raised will go towards supporting people with cancer.
You can also enter for free by writing your name, address, telephone number, email address and 'Carols in the Kitchen Prize Draw' on a card and sending it via first class post to: Carols in the Kitchen, Maggie's, 20 St James St, London, W6 9RW. Please note that delivery of the prizes will be after Christmas. The closing date of this draw has also changed to be midnight on 18 December 2020, both paid and postal entries received after this date will not be valid. For full terms and conditions please click here.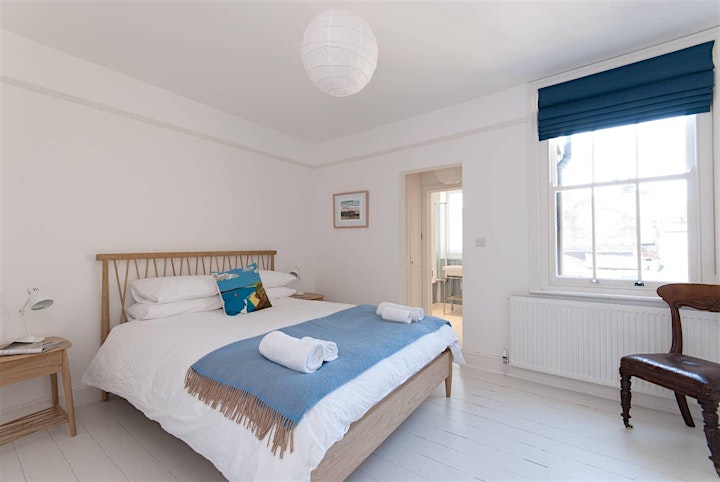 Your support
All proceeds from our carol concert will support people with cancer. Coronavirus has had a huge impact on people with cancer. Screenings have been missed, treatments have been altered and surgeries postponed. For some there will be unbearable mental anguish as they learn that their cancer is no longer treatable or survivable. With your help, we can continue to provide emotional and practical support to everyone who needs it.
£15 can pay for someone to get one-to-one help with money worries from home.
£50 can pay for a family to attend one of our kids' days, which helps children to understand and come to terms with mum or dad having cancer.
£100 can pay for three people to work through difficult feelings with a psychologist on the phone.
Help us to support families who need us this Christmas.
About the concert
Hosted by Fiona Bruce, our concert will include many of our favourite Christmas celebrations – carols to sing along with, fabulous readings from James Norton, Sue Perkins and Dominic West*, as well as musical performances from Lulu, soprano Ellie Laugharne, and internationally renowned baritone Roderick Williams OBE*.
We are also excited to present a brand new choral commission from Eric Whitacre – written for Maggie's and premiering at our concert. Classic FM's Alexander Armstong will also be hosting a live Q&A with Eric at 5.15pm, before the concert at 6pm.