Sales Have Ended
Ticket sales have ended
Thanks for your purchase and continued support of live music. When you purchase seats to a show your table has a dinner reservation time assigned that begins before the concert time. We ask that patrons please arrive at the dinner reservation time if they would like to dine at the concert. This prevents people from having to talk loudly over the music to order food once the concert has begun. Dinner reservation times can be found on your ticket. Once the show begins only appetizers and desserts will be available
Sales Have Ended
Ticket sales have ended
Thanks for your purchase and continued support of live music. When you purchase seats to a show your table has a dinner reservation time assigned that begins before the concert time. We ask that patrons please arrive at the dinner reservation time if they would like to dine at the concert. This prevents people from having to talk loudly over the music to order food once the concert has begun. Dinner reservation times can be found on your ticket. Once the show begins only appetizers and desserts will be available
About this Event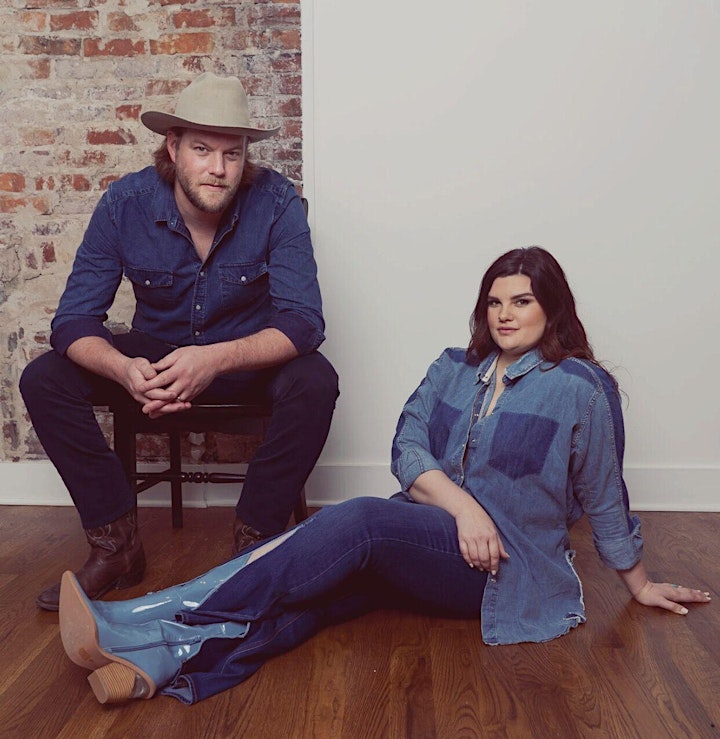 Carolina Story never said no to a gig. A bar, a church, a theater, a nursing home: the duo––made up of husband and wife Ben and Emily Roberts––crisscrossed the country for a decade, building a sprawling grassroots fan base enamored with the pair's smart, self-penned, harmony-laden Americana.
Today, their new album Lay Your Head Down is a highly anticipated full-length debut on Black River. They've graced the Grand Ole Opry stage many times, won over critics, and inked a record deal.
Today, life is Ben and Emily's shared dream come true. But getting here wasn't easy.
Early on, tired and hungry, Carolina Story almost walked away. The two were living with Ben's parents in Kingston Springs, outside of Nashville. "We'd just gotten off the road, and I was thinking, 'Let's just give up,'"
Emily remembers. "I thought he'd be the positive one, but Ben said, 'No, I agree.'" They went to the grocerystore, defeated and lost. That's when a woman approached them to tell them she'd seen them in a coffee shop in town and loved their music.
"She was very kind, but even though we heard it as a compliment, we were thinking, 'This woman has no ideawe've written our last song,'" Ben says, then laughs.
"We started to go down the next aisle," Emily chimes in. "Then, she grabbed our attention once more and said,
'Hey, I just really feel like I'm supposed to tell you guys to never give up.' Well, that sent chills up our spines."
Emily pauses, reliving the moment.
"She had no idea," Ben says. "She didn't know us from Adam."
Carolina Story didn't give up. And 10 years to the day after Ben first spied Emily on campus in Memphis, the couple walked into Sound Stage Studios to record Lay Your Head Down, a mature, 12-song masterpiece that captures two people's moving, relatable journey from childhood to parenthood, independence to partnership,and despondency to hope. "I feel like there have always been signs for us that keep us going," Emily says. "AndI love that we have each other."
Performers
Date and Time
Location
Refund Policy