Carolina Christmas Lighting Convention

Saturday, September 24, 2011 from 9:00 AM to 5:00 PM (EDT)
Event Details
The dinner for tonight at Danny's BBQ has changed locations due to the owner. The new location is Olive Garden 1809 Walnut St, Cary, NC 27511. 6:30pm

http://www.olivegarden.com/italian-restaurant/NC/Cary/1314/

The convention is now scheduled for Sep 24, 2011. If you must leave the convention early or cannot make the convention at all, you can designate a person to receive your doorprize. In other words, you don't have to be present to win a doorprize--simply designate someone to receive and take away your doorprize. Doorprizes will be randomly selected and everyone has an equal chance.

The 2011 Carolina Christmas Convention is for people that love Christmas lights and generally all things related to Christmas decorating.  The convention is Saturday but a weekend of events is  planned. This year's convention is sponsored by Triangle Area Synchronized Lighting (TASL) in conjunction with ChristmasCarolina.com.  There will be presentations on select subjects (see below for a schedule), swap shop for lights, blowmolds, etc., a special performance by Judy Pancoast, and door prizes. Bring any items you wish to sell or swap as an area will be available. We have an excellent lunch planned and is included in admission. Tickets must be bought by Thursday, Sept 22, 2011, 2011 at noon.  We hope to see you there.
When you pay for your admission your name will be added to our list and no tickets are needed.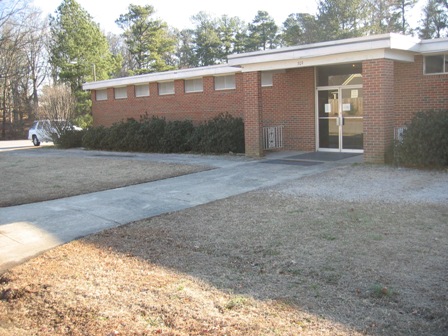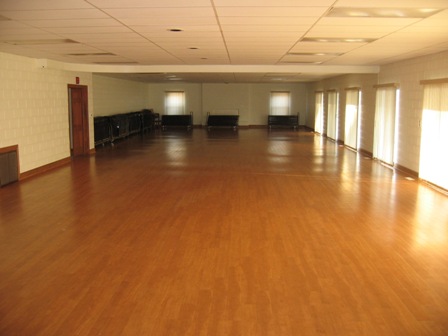 On Friday afternoon,  Denny will have a free houseboat ride on Lake Jordan for convention attendees. More details will follow but for now here is a picture of Denny's houseboat. Space is limited to 40 persons.  The time is 2pm to 5pm. The boat is moored at Lake Jordan.

h
List of Presentations (several additional presenters are scheduled but we need to confirm their topics before listing them here)
1). RGB nodes (wave of the future in Christmas lighting). Mark Schell (45 minutes)
2) Blowmold retrofit lighting. --Denny Cole (30 minutes)
3) High current control using relays. --Don Williams (30 minutes)
4) DMX lighting-  Al in Raleigh (20 minutes)
5) Demo by Kenny Greer (15 minutes)
6) Audio file modification (Audacity, etc) --Kevin, The Demented Elf (20 minutes)  TDE can't attend this year.

7) How I Put Together My First Year Display-- Scott McLellan (20 minutes)
8) Snow machines--Don WIlliams (30 minutes)
9) Converting half wave LED strings to full wave LED strings.- Jack Stevens (15 minutes) (neat idea and really works)

Special performance by special guest Judy Pancoast, performer of  the song, "The House on Christmas Street".
---
The Triangle Area Synchronized Lighting (TASL) group is a new group to Raleigh dedicated to making our area known for animated Christmas lighting.  Any profits from this year's convention  will be used  by TASL's Steering Committee to offset expenses for future events.  All persons putting on the convention, this year, are unpaid and are donating their time. Thank you to TASL's Steering Committee for their hard work.

---
Organized dinner and social events:
Friday,  Sep 23, 2011 Events:
10:30 am Holiday Light Store Showroom Tour (over 300 wireframes on display--something to see). Folks on boat tour should go at this time, Cindy (owner) will give the tour. 2720 S Wilmington St. Raleigh NC 27603
(919)828-4222

2pm-5pm Denny's Houseboat ride 2pm-5pm (you must register for the ride) An email will be sent to you with where to meet, etc.

3pm 2nd Holiday Light Store Showroom Tour. Folks not on the boat tour can take this tour. Cindy (owner) will give the tour. 2720 S Wilmington St. Raleigh NC 27603  (919)828-4222
6:30 to 8pm Organized dinner Danny's BBQ 311 Ashville Ave #G Cary, NC  27518 This is walking distance from host hotel. We will meet at Danny's at 6:30pm.

Owner has cancelled at Danny's BBQ. The new location is Olive Garden 1809 Walnut Street, Cary, NC  27511. 6:30pm.

7pm-10pm Organized social TBD(still working on the place)

More information to follow
Saturday, Sept 24, 2011 Events:
9am to 5pm Christmas Carolina Convention 9am to 5pm lunch included. Address is at top of page. Bring your favorite dessert. The one vote the best dessert will receive $50 gift certificate.

7pm Organized dinner: We will decide where at the convention. More information to follow
More information to follow
---
Hotels (All listed are five minutes from convention site):  

Host Hotel:
201 Ashville Avenue
Cary, NC  27518
nice hotel within walking distance to several nice restaurants
Other Cary area nice hotels:
100 MacAlyson Court
Cary, NC  27511
Very nice hotel with superb lobby for socials. Five minute drive to same restaurants as host hotel. 

102 Edinburgh Drive South
Cary, North Carolina 27511
Nice hotel with area for socials. Five minute drive to same restaurants as host hotel. 

Modest cost hotels: (all newly built)
1006 Marco Drive
Apex, NC  27502
tiny lobby but within walking distance to a couple modest restaurants.
1005 Marco Drive
Apex, NC  27502
tiny lobby walking distance to a couple modest restaurants.
1411 E. Williams St
Apex, NC, 27539
tiny lobby. 5 minute walk to a couple modest restaurants
---
Lunch Menu:
Lunch will be grilled and prepared onsite by Walter Nutt and Charity Stevens.

Choice of grilled chicken  or grilled salmon
Pasta salad
Tossed green salad
Baked Beans
Confetti rice
Roasted vegetables
Variety of beverages,

Desserts: Bring your favorite dessert. Winner will receive $50 gift certificate

---
List of Sponsors and Door Prizes

Red Mountain Lights (Vic Weston) in Rougemont, NC  donated a Cosmic Color Ribbon as a really nice door prize. Thank you Vic.

Donated  Light Saver Bag Pack (watch the video it is neat)
Donated  a  demented voiceover package.
Donated  a cool singing snowman wireframe.

Donated one of the new products (cool)



(Doorprize is a surprise)
<- Sells great products

Paul Sessel donated LED Light Strings and stuff for the goodie bags
Donated a sequence. WowLights sells sequences, Lightorama products, and specialty lighting products
Donated a set of Mini Snowfall Lights.
Donated a
Coroflake
and a few other surprises  (awesome, attaboy David Moore)
Rob Breault donated Christmas website design, domain name and hosting for one year.
LOR donated a Showtime Mini-Director with MP3 AND a Cosmic Color Ribbon. Thank you Dan Baldwin.

Judy has donated an opportunity for your child's name (or your name) spoken on her new Christmas CD. 
Evan Arroyo donated 15 custom made t-shirts for doorprizes. The t-shirts say "Light-o-rama, it is a lighting thing, you wouldn't understand".

Thelightsonpurseroad (Mike Purser) has donated a $50 Lowes gift card.

More sponsors available soon
Other Things to Do in Raleigh-Durham
1) The Raleigh Trolley is a lot of fun for adults and children.
2) Raleigh is full of excellent museums:
3) Carolina Railhawk Soccer. vs. NSC Minnesota

4) Bentonville Battleground. This is a good place to visit if you are interested in Civil War history.
5) There are a few places to camp reasonably close to the convention site. If interested contact us for places.
6) Shopping, how could we forget? Crabtree Valley Mall, Streets of Southpoint (Durham), Triangle Town Center, and Cary Towne Center are the major malls. Carolina Premium Outlets is about 50 minutes east of Raleigh in Smithfield, NC
7) Cary's Koka Booth Amphitheatre's Maripalooza Concert

8) State Fairground's Flea Market. A huge flea market that has tons of stuff.
9) Marble's Kids Museum.  It has an IMAX theatre too.
10) Raleigh Pub Crawl and Haunted Adventure Tour.
11) Goodnight's Comedy Club. Sep 22-24 is Craig Shoemaker--The Lovemaker. He is very funny.
12) Gardens. Sarah P. Duke is a beautiful garden located on Duke University. The JC Raulston Arboretum is part of NC State's campus.
13) Morehead Planetarium. This place is neat and a landmark of Chapel Hill. Great for kids and adults.
14) Carolina Pottery. It will have lots of Christmas stuff on display.

15) Cool restaurants:
42nd Street Oyster Bar. A famous and excellent seafood landmark of Raleigh. A favorite of Al's.
The Pit BBQ Nationally famous BBQ restaurant.
Danny's BBQ This is where the Friday night organized dinner is located.  The new location is Olive Garden 1809 Walnut Street, Cary, NC  27518
Angus Barn. Famous and absolutely good.
Second Empire Restaurant and Tavern.  One of Raleigh's best. A little pricey but you can splurge.
Andy's Burgers, Shakes, and Fries. In Apex and has great Icees.
Pelican's Ice Cream.  In Apex with excellent ice cream and gazillions of flavors of Snoballs.
Daniel's Pizza Pasta. In Apex and Al's wife said it is great.
Questions:
1) How far from the Raleigh-Durham Airport (RDU) is the convention and host hotel?
Answer: About a 15 minute drive max. Walking will take a lot longer.

2) Are more hotels available?
Answer: Absolutely yes but all are 15 or more minutes from the convention site and will not necessarily cost less money.  The TASL folks will try to answer specific questions about hotels if asked (but we've never actually stayed in any of them especially with women commonly found in the presence of politicians).

3) We don't want to go on Denny's houseboat because we think his boat looks a lot like the Titanic and icebergs could be in Lake Jordan. What else can we do in that area?
Answer: Check out the "Other Things to Do in Raleigh" section.
4) My spouse doesn't want to come to the convention, but I have to bring him/her along or regret not bringing him/her for the rest of my life. What other stuff is available for him/her to do?
Answer: Bummer. You could get a new spouse or you could check out the "Other Things to Do in Raleigh" section.
5) Can I bring Christmas decorating stuff to sell or swap?
Answer: Yes, we have an area just for that. Put a sign with your name on your stuff and sell away. Not to be confused with Denny's boat (get it? sail away)
6) We want to stay Saturday night and would like to attend church on Sunday morning. Can you recommend a church?
Answer: Yes, just contact us.  Many of us attend churches in the area. A few of us just drive by the churches on our way to Starbucks on Sunday but not  many of us. Really.

7) I want to register and attend but don't like using credit cards and Paypal is not my pal. Can I pay with a personal check?
Answer: Yes, when you register there is a choice to select personal checks to which you mail it to us or a lesser manner would be to send it by carrier pidgeon. We dont recommend carrier pidgeons due to the mess they leave behind, but you would already know about pidgeons if you had one to send. 

8) Will the information on this website change before the convention?
Answer: You can bet your sweet bippy on it.
9) I would like to donate something as a doorprize. How do I do it?
Answer: Contact TASLrdu@gmail.com and we gladly add you to the list of companies and people that donated doorprizes.
10) What is so special about The Holiday Light Store's showroom.
Answer: This showroom is a local favorite. Lin and Cindy have over 300 wireframes of different types on display. This showroom you will enjoy seeing. All of the wireframes are made in Raleigh. Yeah go Raleigh.
11) When will I get information about Denny's house boat ride.
Answer: If you signed up for the ride you will receive an email or two with all of the specifics. The boat is moored on Lake Jordan and is about 10-15 minute drive west from the host hotel.
12) Who pays for the scheduled dinners?
Answer: You will.  The lunch during the convention is paid as part of the admission charge.
13) Do I have to go to the scheduled dinners or social?
Answer: No, but we may talk about you if you don't. But seriously, the scheduled get togethers are an excellent way to meet folks with our hobby from all over NC and adjoining states.
14) Do I have to be present to win a doorprize?
Answer: Heck no. As long as you designate a person that will be present and will take your doorprize home with them, you do not have to be present.. We have some nice doorprizes and believe if you buy a ticket and can't sit through until the end, then you still should qualify for a chance to win. If you can't find a person to claim your prize, ask one of the TASL Steering Committee folks or simply email us at TASLrdu@gmail.com.

When & Where

CC Jones Community Center
309 Holleman Street
Apex, NC 27502


Saturday, September 24, 2011 from 9:00 AM to 5:00 PM (EDT)
Add to my calendar