Music, Carols and Readings for Christmas
About this event
Carol Concert
Music, Carols and Readings for Christmas
Conductor: Joanna Tomlinson
Organ: Ian Tindale
Concert Programme
Whitehall Choir will perform beautiful seasonal music at their ever-popular carol concert. Alongside carols such as Deck the Hall and Carol of the Bells, they will sing some less known pieces such as a new carol by Lillie Harris, Christmas Silence and Summer is Gone by Samuel Coleridge-Taylor.
Members of the audience can look forward to joining in with audience carols, getting everyone in the mood for a joyful Christmas!
Whitehall Choir, under its dynamic Music Director Joanna Tomlinson, is one of London's leading amateur choirs.
Joanna Tomlinson is also Principal Conductor of the National Youth Choir of Great Britain Girls' Choir and Artistic Director of Constanza Chorus. Recent engagements include conducting Bach's Mass in B minor at Cadogan Hall with Constanza Chorus and the Orchestra of the Age of Enlightenment.
Ian Tindale, accompanist of Whitehall Choir, was awarded the Pianist's Prize at the Wigmore Hall/Kohn Foundation Song Competition in 2017. Recent engagements include song recitals across Europe and the UK, including performances at the Leeds Lieder and Ryedale Festivals, and frequent appearances as a member of the London Philharmonic Orchestra.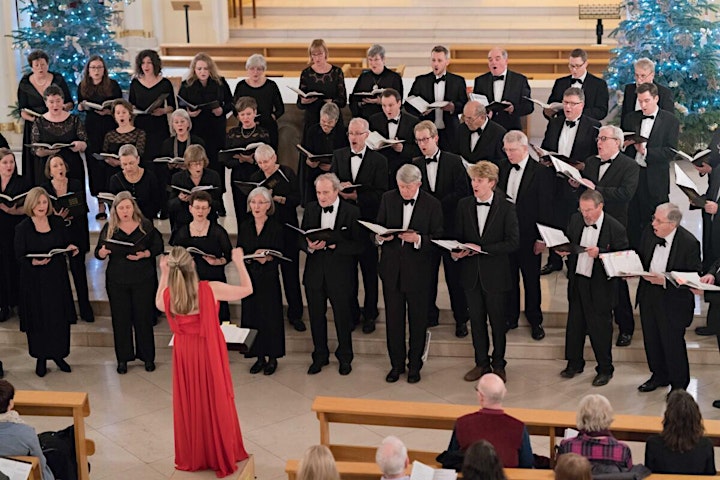 COVID-19 Safety
Both audience members and performers are strongly encouraged to take a test (any kind) within 48 hours in advance of the concert, and to wear masks while in the church. We won't be enforcing this as a requirement to entry, but we do hope most of us will be able to do this, as a measure to protect each other. The choir won't be wearing masks during the performance. We can't guarantee a 1-metre distance across everyone, but we do encourage you to keep a distance from other audience members to the extent that it is possible.
If you test positive for COVID, develop any symptoms or are otherwise unwell, we ask you to please not come this time - there will hopefully be plenty of other opportunities! If this happens, you may request a refund through Eventbrite.
Organizer of Carol concert
The Whitehall Choir is one of London's leading amateur choirs. It has a varied repertoire including challenging unaccompanied pieces as well as larger choral works, and presents rarely performed pieces alongside favourite classics. The choir is always looking for talented singers (particularly tenors at the moment).
Further information about how to join the choir is available at www.whitehallchoir.org