Description
All Plant People Welcome!
Botanica Philadelphia is a group of plant enthusiasts in Philadelphia (and nearby) who want to meet our plant enthusiast-peers and gather four times a year to share stories of rare species, soggy mediums, fertilizing regimes, and humidity levels.
This month's theme: Carnivorous Plants
This month's challenge plant: Sarracenia 'Scarlet Belle'
Timeline
5:00-5:30pm – check-in and set up plants; enjoy light bites
5:30-6:00pm – grab a seat and listen to a brief lecture with plant expert, Kevin Zhang
6:00-7:00pm – swap plants; share stories
A few things:
You do not need to purchase a plant to attend our meetings or to participate in the group exchange.
The exchange is free, but registration is required.
Light refreshments provided.
Enter into our Rare Plant Raffle! Plants provided by ILLExotics.

ABOUT Kevin Zhang
Kevin Zhang has loved plants ever since he could walk, a passion he discovered when watching his grandmother take care of her tomato plants. When he was nine, he discovered carnivorous plants when he saw some Venus flytraps tucked away in a corner of a nursery, instantly attracted by their strange leaves and fast movements. Sadly, he killed many flytraps and their kin but has since figured out how to make carnivorous plants happy. Today, his apartment is overflowing with hundreds of different carnivorous plant species and cultivars. You'll find them under grow lights indoors, outside in full sun, in fish tanks, and even in the refrigerator! He is passionate about helping other people discover a love for these unusual plants, being one of the founders and current president of the Mid-Atlantic Carnivorous Plant Society. He hopes that during this exchange, you will learn more about this diverse group of plants and realize that anyone can make them thrive!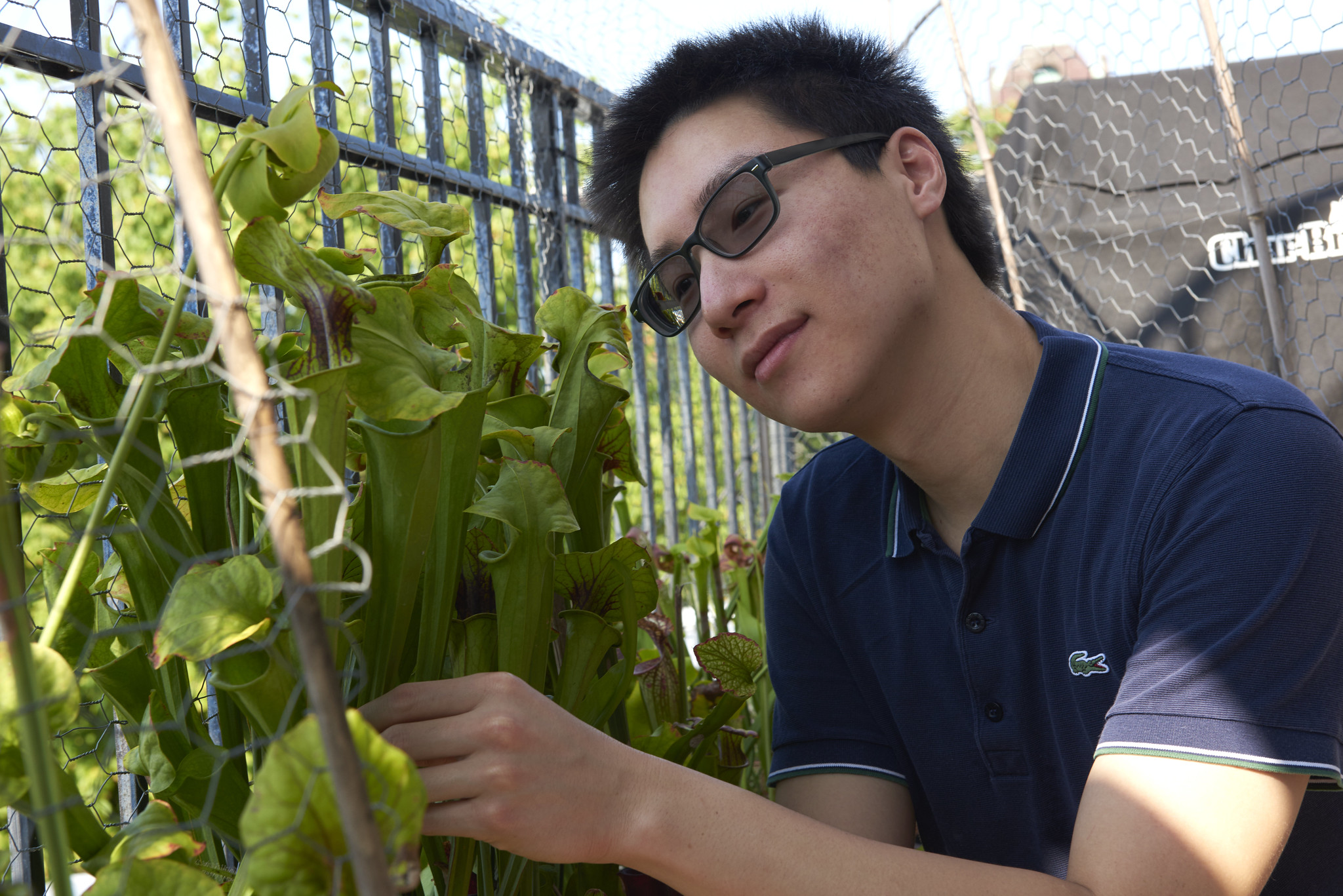 Franco, founder of ILLExotics, and Jacqui from the Mütter Museum of the College of Physicians of Philadelphia founded this society to help bring together our fellow passionate plant peeps of the area.
---
Tickets are transferable to other people, but are not refundable.
Questions? Email events@collegeofphysicians.org
ASL interpretation is available for any event upon request. Please contact Meredith Sellers msellers@collegeofphysicians.org to place a request for an ASL interpreter or for any other accessibility accommodations.
NOTE: By entering the event premises, you consent to photography, audio recording, video recording and its release, publication, exhibition, or reproduction to be used for news, promotional purposes, advertising, inclusion on websites, social media, or any other purpose by The College of Physicians/The Mütter Museum and its affiliates and representatives