Description
SAMBA!!! TANGO!!! Come enjoy the culture the music the food the fun of Rio de Janeiro and Buenos Aires. Enjoy Carnival!!!! Enjoy the sensuality of Tango!!! Savour the flavor of the food!!! Come taste the wine!!! Come hear the music!!!! Come enjoy........
"CARNIVAL Y TANGO!!!!!"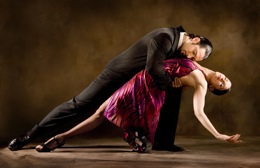 Double Occupancy:$5125.00 per person
Single Occupancy:$6175.00 per person
Deposit Schedule: Initial Deposit due June15, 2018
Double Occupancy $1650.00 then $730.00 per month
Single Occupancy $2050.00 Then $865.00 per month
** You can pay the full price up front via one of the three methods below. **
Cancellation:
July 1 - August 1, 2018: $1000 nonrefundable
August 2 – October 1, 2018: $2100 nonrefundable
After October 1, 2018: No Refunds
*** FINAL PAYMENT DUE NOVEMBER 30, 2018 ***
---
---
Payment to patriciate in the Carnival Y Tango 2019 Group:
Reference: Eleda and Soho Epic Group.
Three ways to pay IMPORTANT - must reach our office by June 15th at the latest.
1) Cashier's Check only - personal checks not accepted

Check mailed:
Frosch Travel – Attn Suzy Passarella
500 Lake Cook Rd Suite 450
Deerfield, IL 60015
2) Credit Card. *will incur a 4% processing fee
3) Wire transfer
FT TRAVEL – CHICAGO
One Greenway Plaza Suite 890
Houston, TX 77046
PH: 713-850-1566
International Bank of Commerce
5615 Kirby Dr
Houston, TX 77005
Routing Number 114902528
Swift Code: IBCLUS44
Account # 6002874410
** WIRE**Very important to email Suzy.passarella@frosch.com with transmittal confirmation and your name. So it can be tracked and placed on account. If you don't let us know the money will not be placed where it's supposed to.
Any questions please advise.