Description
Carnival traditions will fill the chambers of the Queen's Hall on January 14, 2018 when internationally-acclaimed jazz trumpeter Etienne Charles returns to T&T for the World Premiere of the 2nd part of this exciting, culturally-informed compositional work.
In 2014, Etienne Charles started conceptualising a suite of music inspired by the sounds and traditions of our Trinidad and Tobago's Carnival ritual.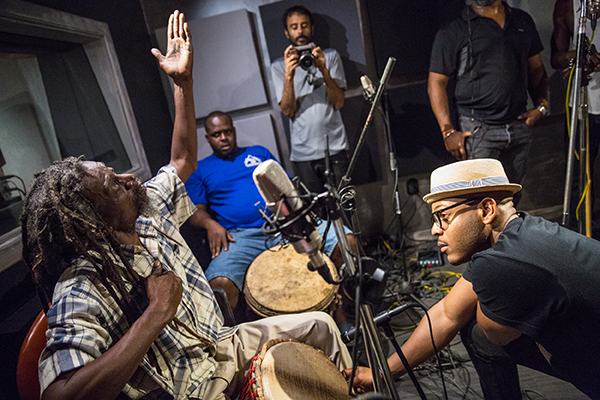 Over the course of 11 weeks (during 2015 and 2016) he spent a considerable amount of time esearching as many elements of Carnival the he could find. He discovered is that Carnival traditions were alive and thriving in areas with strong communities and families.
Art forms such as the tamboo bamboo, stickfighting, tambrin, Jab Jab, Blue Devils, Black Indian, Moko Jumbie, Fancy Sailor, Dame Lorraine, steel and iron bands continue to grow and evolve after being passed from generation to generation through the oral tradition.
That research inspired the suite of music comprising the sounds and traditions of our Carnival.
Complimentary wine-sampling reception immediately following the concert for attendees.
Tickets ($300TT) are also available at:
- Queen's Hall Box Office (624-1284)
- Häagen Dazs Westmall (632-4160),
- Häagen Dazs Shops of Trincity (640-0603)
- Häagen Dazs South Park, San Fernando (653-9627)
- Wrapworks Deli, Corner Ariapita Avenue & De Verteuil Street (797-9727)
Call 682-1070 for more information.