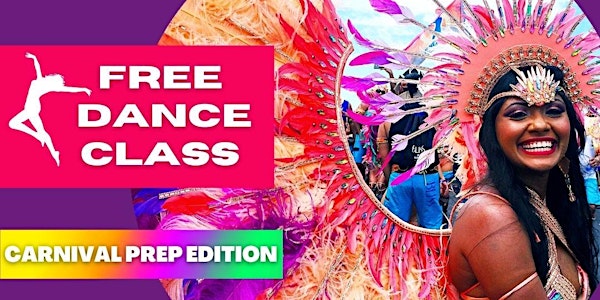 CARNIVAL DANCE CLASS!
CARNIVAL DANCE CLASS Hosted by Nova Network!
About this event
Welcome My Beautiful Soca & Carnival Lovers!!
Looking to learn how to whine ya waist and navigate carnival like a pro?
My favorite season in Miami is approaching and I want all of YOU to be ready for all the fun coming ahead! You'll also receive a BONUS digital carnival brochure to go along with the class that will inform you on the dates of each event here in Miami for Carnival 2022 and how to purchase tickets.
Get ready to stretch your body and move those hips!
This dance class is created to help you all prepare for "playing mas" and dancing on the road.
Even if you just want to learn the soca dance movements and build good stamina this will be a perfect class for you!
This class will target the core and glutes as well as calves as we transition through each move.
You'll learn to:
- Whine your waist
- Bellydance
- Strengthen your core
- and much more!
Time: 8:00pm - 9:30pm
Location: Online on Zoom
(in person class is tentative, we'll keep you informed if we decide to have this in person as well!)
Price: FREE
Hosted By: Nova Network from "The Sexy Circus"
For more information: 336-392-7121 or Direct Message @NovaNetwork on Instagram
HAPPY CARNIVAL TO ALL!